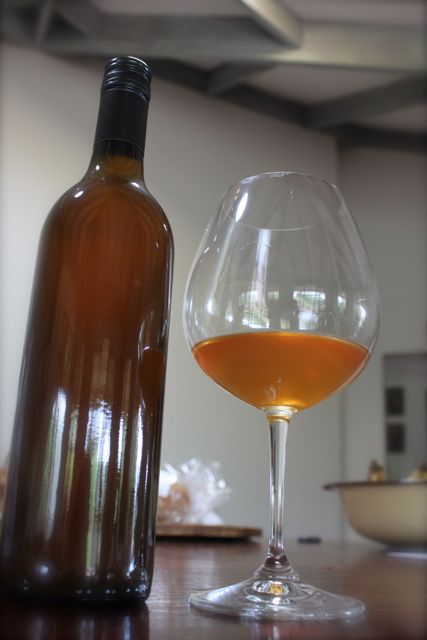 Buying wine is as much about refreshment and renewal as plugging theoretical gaps in wine portfolios, the principle being that you should & would drink the wines yourself. Consequently, we do not seek out medal-garlanded wines made to a formula (that put the "I con" into iconic) or bland products for a purpose but prefer to work with growers who deliver something honest (and even simple) that speaks of the origin of the vineyard, the grape and the character of the vintage.
The Reign of Spain
A Rambling Digress
Having honoured Spain in our Spanish portfolio tasting last year, we continue to plunder some of its hidden riches by adding to our already treasurable list of its growers. Rafa Bernabe makes exceptional natural wines from vineyards both near the sea and up in the mountains of Alicante. We have lengthened and strengthened our range of his wines with Ramblis del Arco (a rare example of the Forcayat grape), Ramblis Monastrell secco and Ramblis Monastrell Dulce (that's enough rambling). The new vintages of the whites from Merseguera, Moscatel and blends thereof, are spectacular with that classic mineral saltiness and there is the added bonus of a wee bit of Pet Nat Moscatel on skins in tinajas for those craving excitement and refreshment at the same time.
The G Spot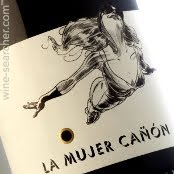 An entirely new bodega is Heredad Maybri, the brainchild and project of Pedro Olivares. Three wines here including a Monastrell from Murcia in SE Spain and Bobal vineyards in the high Utiel Valencia. These are brawny specimens made from biodynamically-farmed mountain vines and without sulphur. This project may soar even higher – vines have been planted at an altitude of 1,700 metres. Take that Tenerife!  There is also a fusion blend, winningly called Bobastrell. High-altitude wine is also the name of the game at Comando G in the Sierra de Gredos mountain range between the provinces of Madrid & Avila where old vines Garnacha rule the roost; these are tremendously mineral ageworthy reds made by three so-called "enochalados" (crazy oenologists), namely Fernando García, Daniel Gómez Jiménez-Landi and Marc Isart. Alfredo Maestro also makes a Garnacha called El Marciano from 70 year-old vines grown on decomposed granite soils at a staggering 1,150 metres elevation in the Gredos mountain range.  The brilliant label is a representation or the remote and barren, granite-ridden landscape that make up this wine's terroir. It depicts Alfredo directing his two green vineyard workers who clearly aren't up to scratch, perhaps not surprising given the harshness of the environment and, being Martians, are out of their element.
Sherry Amour
Our two latest discoveries in sherry country are worth the detour. Copitas out then for Bodegas Sanchez Ayala in Sanlucar where they make intense pasada style Manzanillas; top cuvee Oro is unfiltered with an average age wine of 16 years and a finish that seems to last for a similar length of time. Cesar Floridio is one of the only two bodegas to bottle their wines in Chipiona, a small maritime sub-region notable for the superb quality of the Moscatel grape. We will be taking five wines from them including an entry level Fino and a spectacular old solera Palo Cortado as well as the aforementioned Moscatels.
Other Iberian newbies include two deliciously good value wines from Navarra from Aroa, the zero-sulphur Garnacha Tinto being as clean as whistle, and, from the more exotic, volcanic climes of Tenerife, a pair of Listans (Blanco & Negre) from Bodegas Tajinaste. Maximum minerality is assured! Back in Portugal we have some new action from Pedro Marquez's Vale da Capucha, namely a mouthfilling Alvarinho and a blend called Vale da Capucha featuring local grape denizens.
Italian Risorgimento
Our many recent Italian arrivals include a fantastic value Prosecco Colfondo (cloudy/sur lie) from Casa Belfi and A Demua, a rather wonderful skin-contact mish-mash of autochthonous varieties from Cascina degli Ulivi. We've added their Dolcetto Nibio, 2007, that being the current vintage, made from a rare version of the grape with red stems. To Dolomitic pastures where Manzoni Bianco (a local cross of Riesling and Pinot Bianco), another fragrant white from Elisabetta Foradori, replaces the absent Nosiolo, which we should see again in the autumn. Valli Unite returns with new vintages of their nature-red-in-tooth-and-claw Dolcettos and we have been eagerly awaiting the return of Camillo Donati's natural sparklers. Nick Belfrage may have written his Life Beyond Lambrusco on the theme that there's more to Italian wines than fizzy purple pop, but life without Lambrusco would definitely be a duller place.
The price is right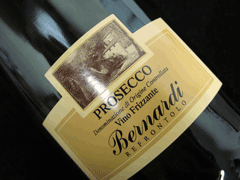 On the buck-banging front we are delighted to announce a pair of "house Sicilians" called Ciello from a cantina in the Alcamo region near Marsala. The white is pure Cataratto, crisp as you like, the red Nero d'Avola, typically warm and plummy. The vineyards are organic, the fruit hand-harvested, the wines unfiltered and unfined. Value is also apparent in our Prosecco Bernardi, now available in 20 litre formats, and terrific Frentana white in BIBs. Up a notch, but punching way above its modest price, is the Chianti, Podere Gamba, an elegant and eloquent Sangiovese (with a dash of local Pugnitello) from organic vineyards.
Bou-tiqueing the box
Further lip-smacking prospects in the offing are a trio of new wines from Marco de Bartoli, including the brilliant Zibibbo Integer, new vintages of Vino di Anna in Etna, the return of the Fiano from Tenuta Il Grillo (or is it the Grillo from Tenuta Il Fiano?) as well as a delicious new wine called Kepos from the Tuscan biodynamic Ampelleia project, a highly potable blend of Alicante (aka Grenache), Carignan and Alicante Bouschet.
Bok-tastic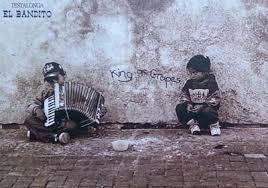 New world?  New wines, of course!  Radford Dale Nudity is not a naturist camp, but a lovely Syrah made without sulphur, stripped down to the bare wine, so to speak. In the wilds of the Swartland, meanwhile, Craig Hawkins has been augmenting his Testalonga range with a light, pure Grenache called "King of Grapes" and a Muscat called "Sweet Cheeks", nothing to do with Nudity nor with the graphic label of his previous Chenin! (Of fond memory etc) Finally, after the success of their 282 Sauvignon, Elgin Ridge have produced their first vintage of Pinot Noir in their beautiful biodynamic vineyards in the Elgin Valley.
Chile without vanilli
The most intriguing Chilean additions hail from the remote region of Itata, one of that country's southernmost winegrowing areas. De Martino make oh-so-pretty wines from the local favourites, namely fragrant Muscat, and two Cinsaults vinified respectively as red and rosé. This year De Martino also launched their new/old style of Single Vineyard wines which display lovely terroir definition, the culmination of the return to a much more sensitive farming and winemaking approach.
Eggsemplary Aussies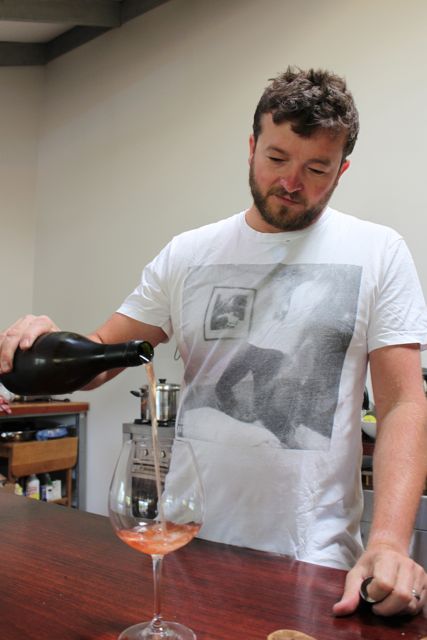 The artisan wine culture has been transformed in Australia by hugely popular wine festivals like Rootstock and we've happily tapped into the new generation of growers who are making waves with their irreverent and, at times, unorthodox approaches. Tom Shobbrook and Anton von Klopper (aka Domaine Lucci) work in the Barossa and the Adelaide Hills respectively making radical low intervention wines. Amongst our several new cuvees from them are the magnificently-named Unskun Rhino (Riesling on skins in egg), Golden Circle (also known as Pineapple Egg) and Egg White. These guys sure know how to crack an egg. We will also have more wines from James Erskine a.k.a Jauma including a skin contact Gewurz/Chenin blend called "Somewhere On Another Hill" and a pair of Barossa Grenaches, plus tiny parcels of funky grog from Pat Sullivan (Breakfast Wine) and Paolo & Gustav (Wildstyle Riesling), whilst we are delighted to have secured a decent chunk of vino from Sarah & Iwo (Si Vintners) in the Margaret River including their sublime Sophie Pinot Noir Rosé and Chinchecle Semillon.