On Tuesday we received the sad news that Christian Chaussard, one of the natural wine world's greats, died tragically in a tractor accident. He was also battling with advanced stage cancer.
Christian made delicious wines with his partner Nathalie Gaubichet at Domaine Le Briseau in the Coteaux du Loir. We've included some words of appreciation from us and a few colleagues on Christian and his wines.
photo by Jim Budd
Doug Wregg–
Les Caves were privileged with work with Christian. He was a passionate and determined vigneron yet showed great generosity of spirit and commanded the warm respect of his fellow growers in the Loire (and beyond) as well as many other wine professionals. For us the wines were the man – highly individual, captivating and uncompromising (we loved his Pineau d'Aunis in particular), and his tireless efforts helped to raise the profiles of the Jasnieres and Coteaux du Loir appellations respectively.
In my cellar (a cupboard under the stairs) there is case of Les Mortiers for laying down and some of the utterly delicious and playful Patapon for more instant gratification, these wines showing the two faces of Pineau d'Aunis and also Christian's winemaking versatility. I also have stowed away a few bottles of Jasnieres and Coteaux du Loir Blanc, which may be sweet or dry depending on the vintage. The wines are natural, but they are sui generis, not conforming to a notion of correctness (or naturalness, even).
We would have loved to have seen Christian at the Green Man & French Horn, the new wine bar and restaurant in London devoted to natural wines from the Loire. His wines will be on the list there and will surely give many customers as much pleasure as they have given us.
I didn't know Christian personally, although I'm slightly regretting not getting the chance to speak with him in my three days at the Real Wine Fair. But I did know his wines. In fact his 'Patapon' was one of the first natural wines I ever tried (before I'd learned what a 'natural' wine philosophy even meant). The label was colourful and fun and suggested the liquid inside would be the same. It encompassed everything I've come love about natural wines. It was indeed fun. There was a purity and a sense of life to it that made me want to jump for joy…or at least drink another glass immediately. It was made from Pineau d'Aunis, an almost extinct native Loire grape that Christian devoted much time to resurrecting, and thank goodness he did because my god it's a lovely variety when in the right hands.
Christian leaves behind his partner and co-conspirator Nathalie. I can't begin to imagine what she's going through right now, but I do hope in the future that she is able to carry on Christian's legacy and to continue making wonderful wines at Domaine Le Briseau. RIP Christian. The wine world has lost a great talent.
He made transformative wines and while one could do no wrong with "You are so bubbly," he was a master of pineau d'aunis . When I first met him I found him intimidating, but I grew to see him as a warm, highly thoughtful person. In the last few years, especially when I last saw him at Real and on the party night at Terroirs, I appreciated how he heroically showed up for life, and how that aspect of his personality always managed to put joy in the bottle.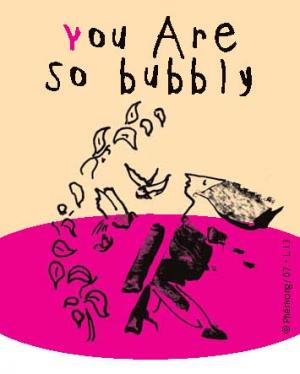 …I didn't go to see Christian as often as I should have done and would have liked to do but I will remember a visit to his cellar in early August 2008. I will also remember Christian's generosity of spirit, his gentleness but with strong convictions and beliefs as well as his and Natalie's wines. Christian is one of the producers who has made Jasnières and Coteaux du Loir some of the most dynamic appellations the Loire Valley. A very sad day – my thoughts and condolences go to Nathalie.
….Christian Chaussard has a place in the hearts of many Loire vignerons, having taught at the Lycée Viticole in Amboise for much of the 1990s. Although the syllabus naturally focused on 'traditional' (i.e. chemical-heavy) viticulture and winemaking, Christian had a reputation for slipping in references to organic and more ecologically-sound methods, which didn't always go down too well with his superiors. Nevertheless it meant many saw him as an important figure in the more organic, 'natural' side of Loire Valley viticulture.
*In commemoration, our London restaurant and wine bar, Terroirs, will put four of Christian's wines on by the glass, so it's a great opportunity to try them if you haven't before.