—Christina Pickard When something works well the first time, repeating it isn't an easy feat. The follow up album after a band's massively successful first release all too often fails to excite the way the first one did. Film sequels often seem to lose the magic of their precursors.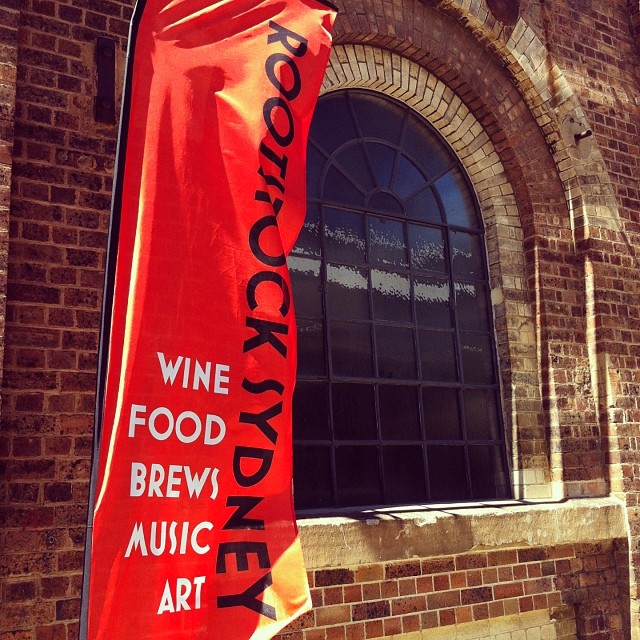 But when it came to Rootstock Sydney, which was a roaring success in its first year, I wasn't worried. I knew it would grow exponentially-be stretched over two days instead of one, in a much bigger venue with more growers, food stalls, and masterclasses-but this growth was exceptionally exciting news, demonstrating a clear interest and growing demand for a festival of this sort in Australia, and I was confident it wouldn't lose its grassroots spirit.
I can't say my confidence didn't waver a bit, however. When I saw the new ticket sales structure, my heart sank a little. Instead of a full day of tasting where one could wander in and out at leisure, the wine tasting would now be split into three four hour sessions across two days, each session costing $50 a pop not including service charges (and to taste even three quarters of all the wines there, one really needed to attend all three sessions). The masterclasses would also cost around $40-50 each. The night market required cash to be exchanged for tokens before tucking in, and glasses were $5 each. Overall a massive hike from last year, and one which looked very unlike the affordable grassroots 'festival of the people' structure followed by the other natural wine fairs around Europe and by Rootstock itself last year. Instead the new structure was almost identical to the large corporate festivals I'd worked throughout Britain (and attended here in Australia) and despised on a number of levels. The organisers had their reasons for the changes: the festival is run not-for-profit, without sponsorship, and is reliant on an army of impressively hard-working volunteers to make it run. Plus the hiring costs of the larger venue were astronomical. Nevertheless, I headed to Rootstock this year a bit cautiously, excited for the plethora of fabulous winemakers all under one roof, but slightly nervous Rootstock would more closely resemble The Good Food Show Birmingham than the Real Wine Fair.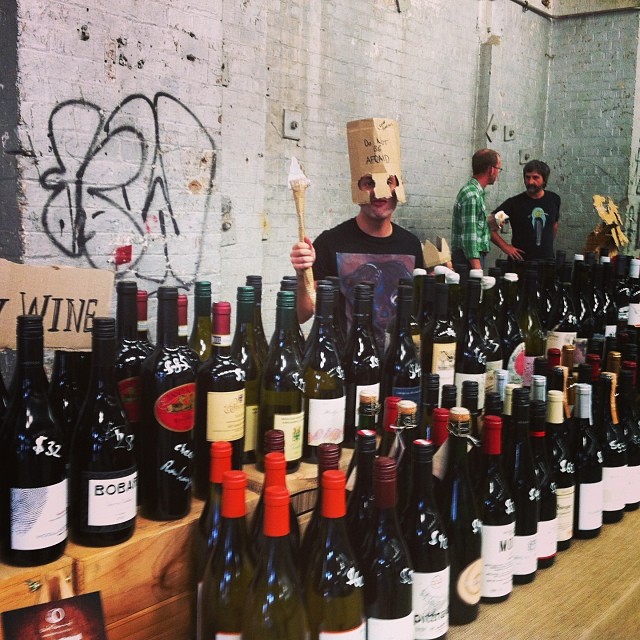 Fortunately, my fears were, for the most part, assuaged. Rootstock 2014 was a wonderful event. The venue, Carriageworks, proved, in all its cavernous stripped-back warehouse-ness to be the perfect pairing with the simple purity of the wines and food. The line up of growers read like a 'who's who' of natural winemakers in Australia (although covered a spectrum of those working whole hog natural to those farming organically/biodynamically but still fairly 'hands on' in the winery). And this time I wasn't so fresh off the boat. I'd spent my first year in Australia visiting many of these growers and becoming more familiar with their wines and philosophies.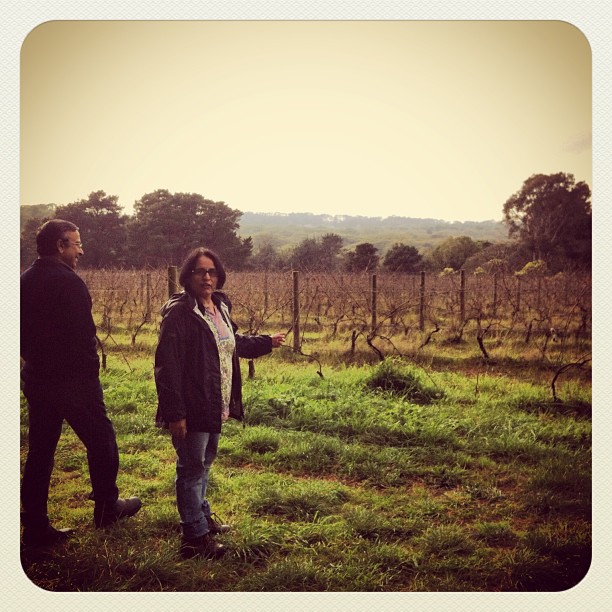 It was wonderful to see Shashi and Devendra Singh of Avani again, after the inspiring and heart-warming visit I'd had at their beautiful biodynamic vineyards in the Mornington Peninsula last year. Going completely against the Pinot-grain, Shashi and Devendra grow solely Syrah on their four hectare estate. Their wines reflect their terroir and individual vintage as well as any in France. All at once they are poised and silky, juicy and earthy, savoury and brambly. Shashi and Devendra are also quite possibly the nicest couple in winemaking history.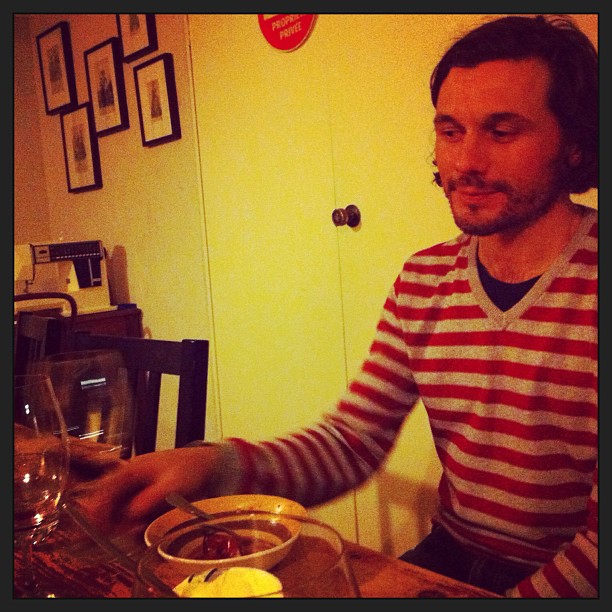 Coming in at a close second for this award may be Tom and Sally Belford of Bobar Wines, whose Yarra Valley Chardonnay and Syrah continue to get better and better. The 2013 Chardy is slightly oxidative in style, with bruised apples and a fabulously prickly texture which makes it more than gluggable. The 2013 Syrah is the Belford's best yet, bursting with clean juicy whole bunchy red fruit and spice and that slight volatile lift that makes you polish off the bottle scarily quickly.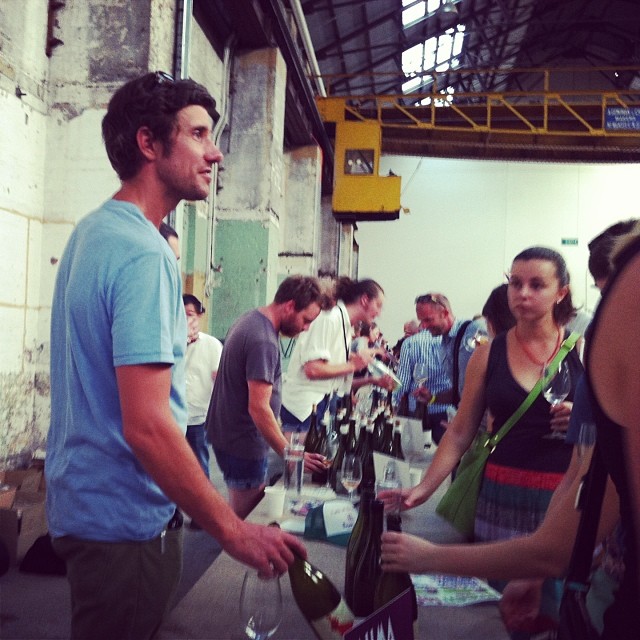 Of course the now-stalwarts of the Aussie natural wine scene were in attendance: James Erskine of Jauma, and Anton Von Klopper of Domaine Lucci/Lucy Margaux, both of whom I'd visited in the gorgeous Basket Ranges of Adelaide Hills late last year. One of James's Chenins was having growing pains but the 'Sand on Schist' was complex, stony, and perfectly pieced together like a handmade quilt. His Cabernet Franc was also showing beautifully in all its juicy whole bunch glory.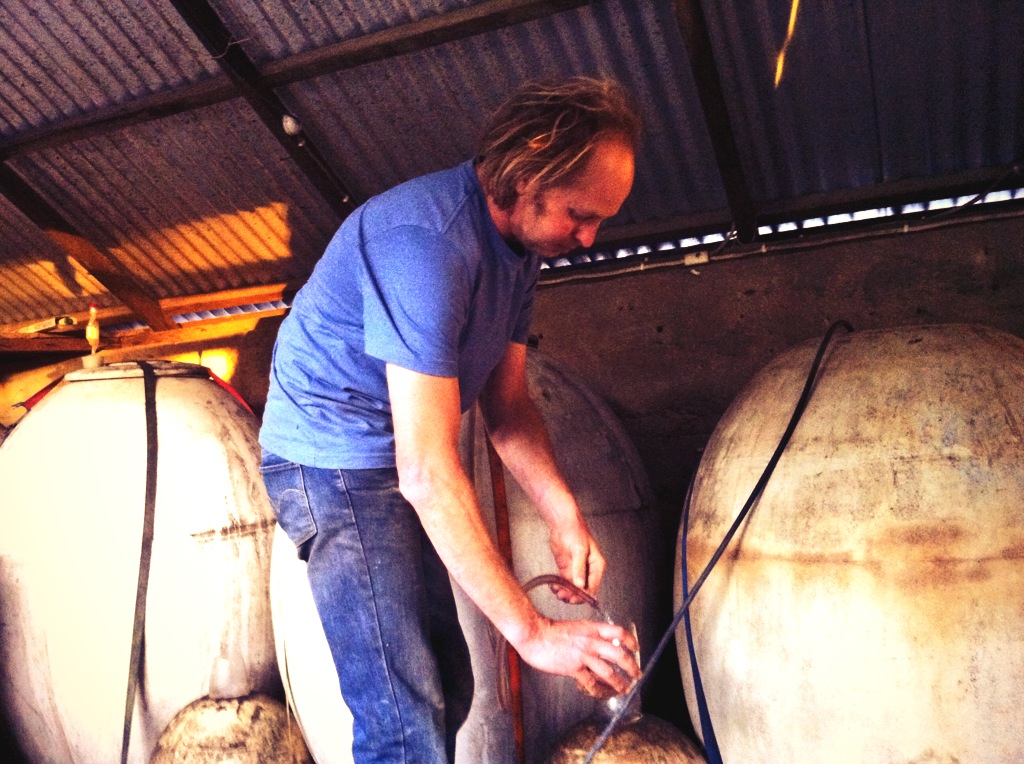 As usual I was completely overwhelmed by the sheer number of wines at Anton's table, and slightly distracted by the cutoff jean shorts he and his crew were sporting, so I swapped note-taking for gulping and general tomfoolery. I do remember a Sauvignon Blanc being a particularly pretty floral drop, and Anton's unique expression of Sangiovese was rustic, plummy goodness. The single vineyard Pinots shone as always.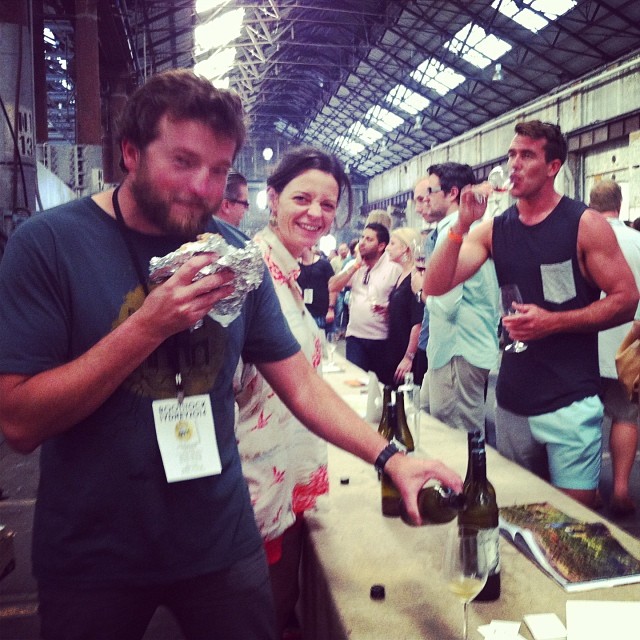 Closer to home, Iwo Jakimowicz and Sarah Morris of Si Vintners from the Margaret River were showing a few wines for the first time ever. Lello, their orange Chardonnay was looking fabulous; lithe and pithy and full of mandarins and wild herbs. Floricita, from Iwo and Sarah's Paco & Co. label in Calatayud Spain, is from a newly acquired (yet over 100-year-old) Grenache vineyard. I tasted it for the first time at Rootstock and it was a much more lifted, savoury, earthy version of their Pablo, unmistakably Spanish and downright delicious. Si's latest Sophie Rosé is different from the previous vintage-more watermelony and juicy-and still one of the best in Australia, hands down. The newly released 2012 vintage of Chinchecle, made from 100% Semillon under a layer of flor in a concrete egg, was showing beautifully. It's less tangy than the 2011, but more complex, mineral, and balanced.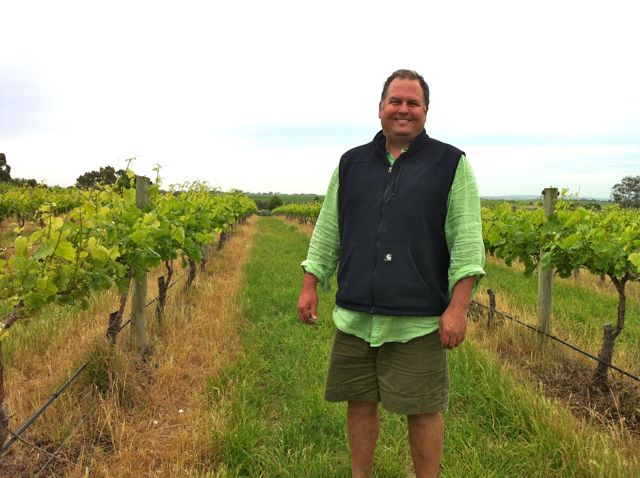 From Mclaren Vale, former New York sommelier Brad Higgins was pouring his unique line of Brash Higgins wines. Brad's wines all sport a certain Brash signature, a metallic savoury quality with tightly wound tannins yet surprising freshness and nerviness. Brad's Nero d'Avola, aged in beeswax-lined amphora, is one of the best examples of his wine, although his newly released Zibibbo, also aged in amphora on its skins, may take that crown.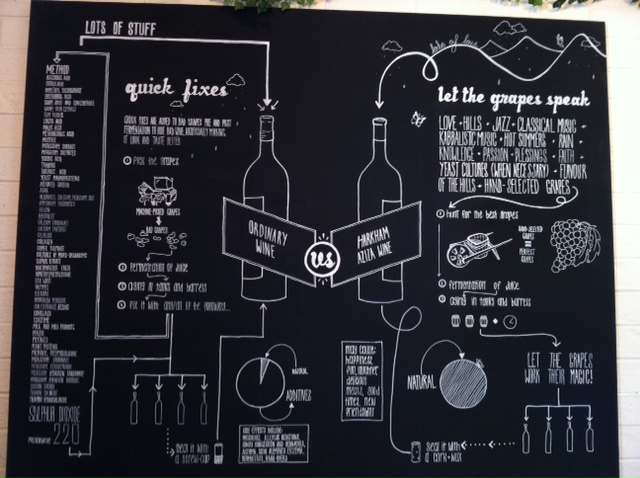 A few days before Rootstock, I whizzed around the Hunter Valley, cramming in a handful of winemaker visits before heading back to Sydney. I spent a few hours with the passionate Richie Harkham, who's wines had impressed me at last year's festival, despite my sucking on the dregs of the bottles at the end of the day. Allowing the wines some proper time made them even more impressive. Richie's 2013 Aziza Chardonnay, with zero added sulphur, was peachy and appley with a long, salty finish and prickly texture. His 2011 Old Vines Shiraz was still young but beautifully captured the delicacy and freshness of Shiraz from this part of Australia. It was savoury with bright red fruit and a lettuce leaf quality, a characteristic I noted in many of the Shiraz I tasted from the Hunter.
Then there were those Aussie producers who were on my radar but whose wines I hadn't yet had the chance to try.
Ray Nadeson of Lethbridge Wines in Geelong, Victoria wore bright Hawaiian shirts each day to match his equally outgoing personality. Ray is part of the Between Five Bells collective, but it's his own Lethbridge wines that really soar. There's a nutty salty chalk-textured Pinot Gris, a cashews-and-seashells-Chardonnay, a cherry-and-mushroom Pinot Noir, an olive-and-iodine Nero d'Avola from Heathcote, and a complex, floral top tier Shiraz. It's clear that Ray's focus is on texture and savoury minerality, a far cry from your typical Aussie plonk.
Kathleen Quealy from Mornington Peninsula was another person I was hoping to meet, having run out of time to see her on my visit to the Peninsula last year. Sadly Kathleen wasn't in attendance, but her son, Tom McCarthy, was. Tom was pouring Quealy's 2013 Pobblebonk Field Blend, a big blend of Riesling, Friulano, Pinot Grigio, Chardonnay, and Muscat Giallo. Even with a smidgeon of Muscat, the aromatic variety was still apparent. There was slight bit of sweetness with a round crunchy texture and some saltiness from the Friulano. Tom also showed me his pride and joy, the 2013 Quealy Friulano, of which only one barrel was made last year. It spent 10 days on skin and went through a bit of malo. In true Friulano style it was nutty with seashells and salt, round in texture, fresh, and delicious.
In a league of their own were Patrick Sullivan's wines. I'd tasted one with the esteemed Max Allen in Melbourne last year and thoroughly enjoyed it. I was keen to taste the rest of his range, all from 35-year-old dry grown vineyards in the upper Yarra Valley. Patrick's Britannia Creek, an intriguing blend of Sauvignon Blanc, Semillon, Chenin Blanc, and Chardonnay, was light gold in colour and a heady mix of orange peel, ginger, and minerals. The Breakfast Wine (100% Sauvignon Blanc), like the softness of the sky in the morning, as Patrick put it, was open and approachable without sharp edges. Perhaps it was the suggestion of breakfast, but this orange wine smelled and tasted like freshly squeezed orange juice. The perfect way to start the day. Lastly, Patrick's Jumping Wine, a nonvintage non-variety as he calls it, was dark pink in colour with sweet red-fruited grapey juiciness with some complex Pinot-meets-Shiraz earthiness in the background. All of Patrick's wines focus less on specific varietal expression and more on gluggability (with delightful labels to match). And after a few glasses, who cares about the varieties anyway?!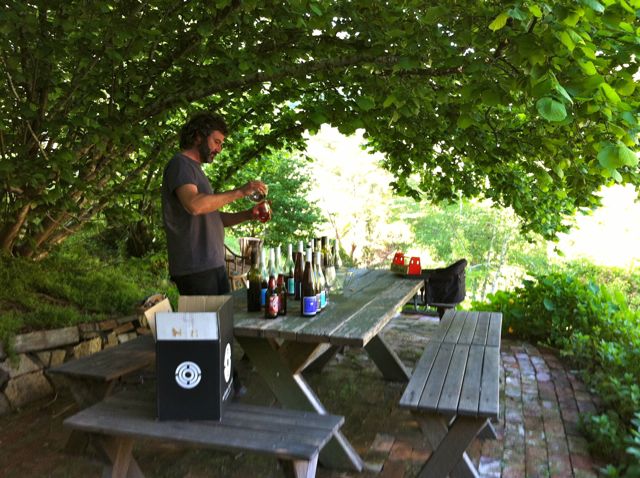 I was able to retaste with several Aussie and Kiwi producers who continually make expressive, thoughtful, delicious wines: Lark Hill, Hochkirch, Cobaw Ridge, Ochota Barrels, Blind Corner, Hans Herzog, Pyramid Valley, and Millton to name a few. There were those I wanted to see but ran out of time to get to (despite tasting almost nonstop for all three sessions!): Castagna, Rippon, and Burn Cottage (only one wine tasted painfully briefly).
The lineup of producers from outside Australia and New Zealand was slightly random but was top notch. There were only a handful from France (including the wonderful Alsacian producer Albert Mann). This was probably due to La Dive Bouteille taking place in the Loire several days before. And there were four producers from Austria! It was a thrill to discover the wines of Franz and Christine Strohmeier. Every one of their wines, including a delicate sparkling Rosé, a toffee-and-sea salt Pinot Blanc/Chardonnay blend, a creamy, gingery Sauvignon Blanc, and a crunchy still Rosé were balanced, textured, mineral, and so incredibly alive and expressive.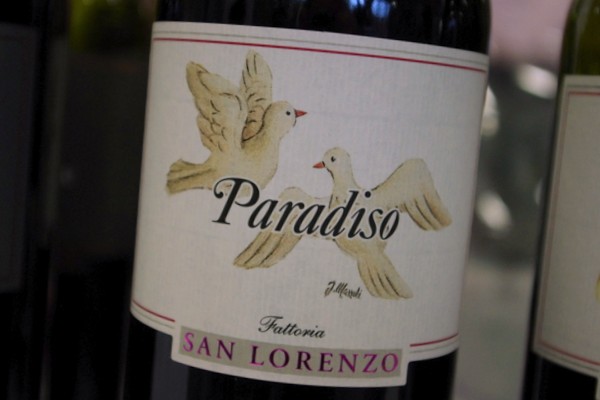 Italy was well represented with some of the top natural producers in the country, including one of my all time favourites, Fattoria San Lorenzo, who take Verdicchio and Lacrima to a whole new level. Radikon and Podversic were there representing Friuli with their wonderful orange wines, and a few surprises from Piedmont, like Tenuta Migliavacca's paradoxical Grignolino (think juicy ripe cherries, lots of acid and a whollop of unexpected tannin) and herbaceous Freisa. They did the diverse region ample justice.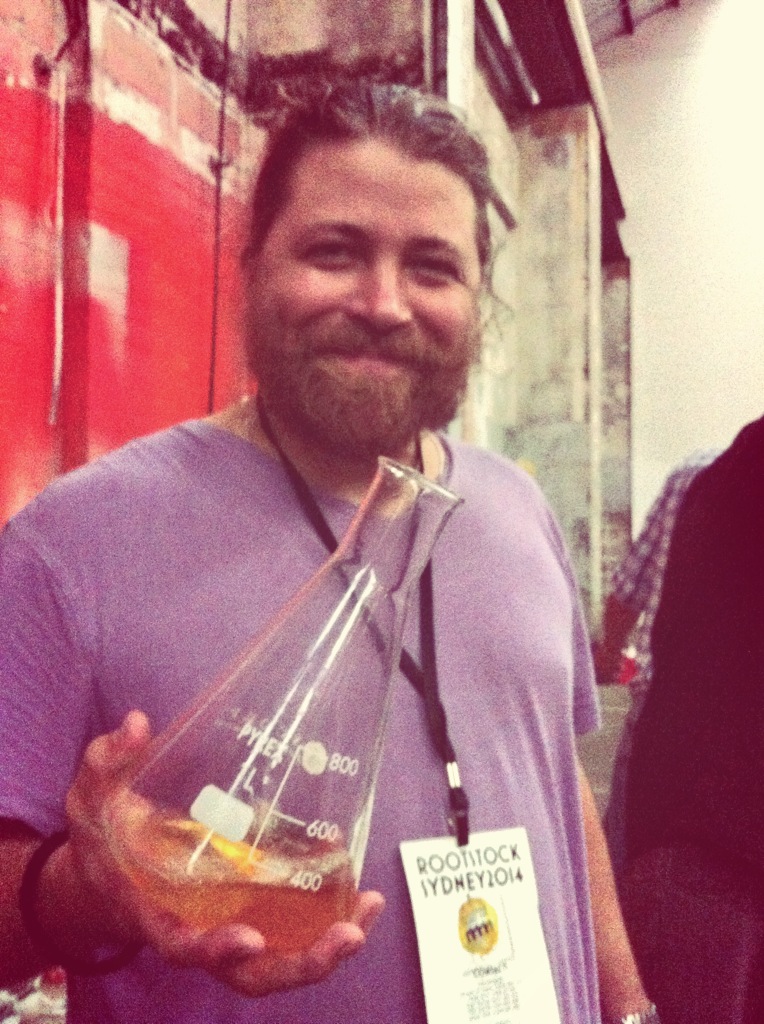 It was also splendid to see John Wurdeman again, who's Georgian wines, Pheasant's Tears looked wonderfully wild and exotic sandwiched between the Aussie wines. I heard a lot of positive talk about them, and John told me he was impressed with the open-mindedness of Aussie wine drinkers in embracing something different and unique.
It is this uniqueness that tied all of the wines at Rootstock together, their one common thread being their inimitability. Whether natural wine is your thing or not, you certainly could not call them boring. For me, a good deal of what I tried was exhilaratingly alive, expressive of both place and winemaker, and miles away from the cookie cutter, over-extracted over-oaked commercial wines that still represent much of what Australia produces today. Rootstock, with its artisan bakers and locally grown veg stalls, its sake and orange wine bars, its masterclasses on sustainability and a less is more approach (rather than the high-tech hygiene and consistency obsessed approach most often associated with Aussie winemaking), represents an important and positive step forward for the future of winemaking Down Under and further afield. Rootstock, and all that it supports, opens up a channel for dialogue. It impassions the wine industry here in Oz just as it does elsewhere, encouraging winemakers to question long held beliefs about what makes a 'good' wine, and creating more transparency within the industry.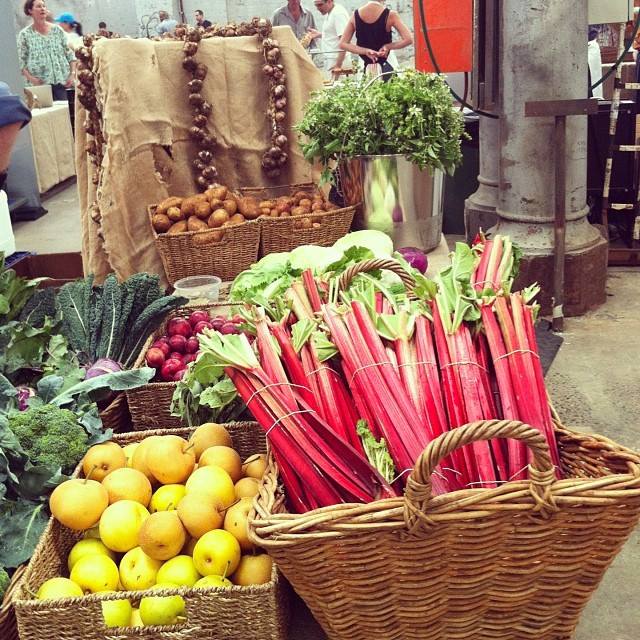 Rootstock 2014 saw a whopping 13,500 people come through its doors over just two days. Clearly that is saying something about the growing demand for both natural wines, and for a festival which celebrates them in Australia.
I'd still like to see the organisers come to a happy medium with the price structure (perhaps finding some sponsorship from a company who shares the fair's ethos, or offering more reduced rate 'package deals', particularly if the masterclasses cross over with the four hour tasting window). After all, as natural wine's fiercest advocates will tell you, they don't exactly support this philosophy of winemaking for the financial perks, just as the growers themselves rarely make natural wine to get rich! Finding a balance which allows Rootstock to grow and thrive each year while still remaining affordable will be a challenge for the organisers, but one that is key to allowing a healthy balance of curious punters, skeptical industry members, and passionate supporters to keep returning year after year.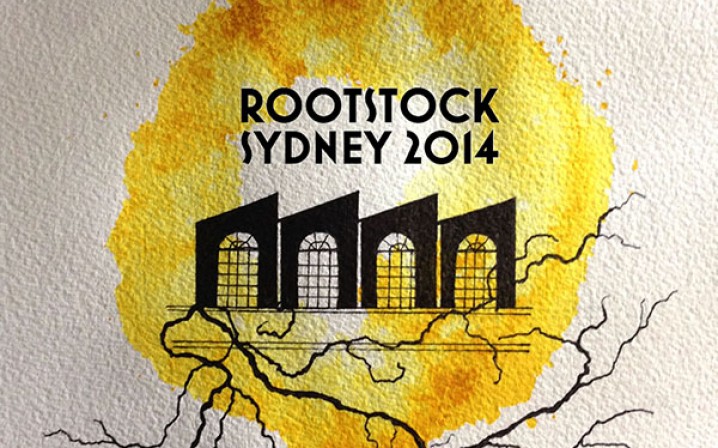 Rootstock, however, is still in its infancy; it's still finding its feet and learning what works and doesn't work. Considering that, Rootstock got so so much right. Sydney is a lucky city to play host to such a festival, and I am so very grateful to have been able to attend. Long may Rootstock live and thrive, and may it continue to contribute immeasurably to the diverse Australian wine landscape.