There are perceptible stirrings of "real wine life" in the hidden parts of Spain and Portugal. Consider these countries with their wine heritages, mosaic of terroirs, range of climates and extensive palettes of indigenous grape varieties – and yet it seems that for years an innate vinicultural conservatism has thwarted the expression of these huge natural advantages. Now there is a younger generation of growers and winemakers scattered across these two countries keen to articulate their patrimony and working with the minimum of interventions on the farm and in the winery to capture the purest possible flavours in their wines. Meet the New Spain and Portugal at The Real Wine Fair.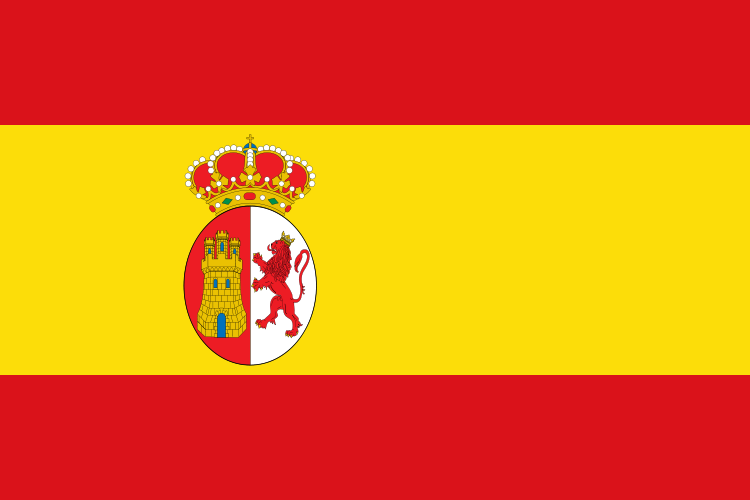 Spain
Dominio do Bibei has set out to try and capture its unique character of Ribera Sacra by working the vines on the stunning vertiginous terraces above the River Sil. Using the traditional local varieties that include Mencia, Garnacha, Brancellao and Mouraton for the reds and Godello, Albariño, Treixadura and Doña Blanca for the whites.
Many of Rodrigo Mendez's (Bodega Forja del Salnes) vineyards in Rias Baixas are just a stone's throw from the ocean. Rodrigo is perhaps best known in Spanish wine circles for his stellar reds produced from the indigenous Galician varietals Caiño, Espadeiro and Loureiro, however his whites are also outstanding. They are fermented with natural yeasts and then matured on lees for months to give complex, full-bodied wines with a fresh acid backbone and a briny tang on the finish.
In the mountainous Bierzo region inland from Galicia Gregory Pérez takes great pride in Bodegas Mengoba's artisanal vineyard work; the vines are grown organically and ploughed by cows. Green pruning and integrated pest management are utilized, and they only intervene in the vineyard when absolutely necessary. His Mencia from old bush-vines is beautifully pure and fruity.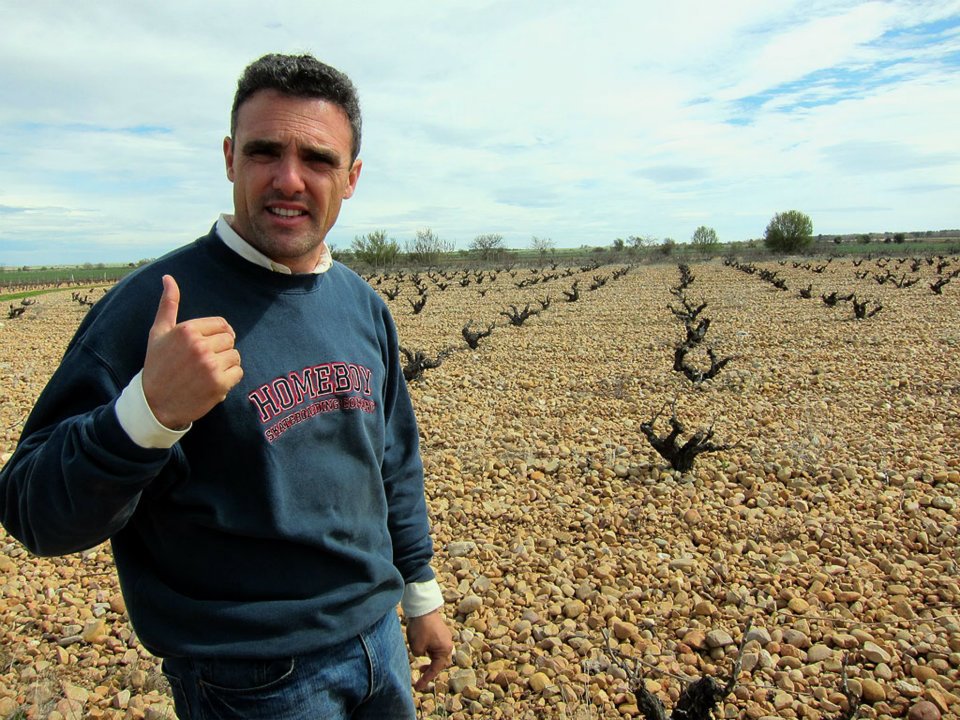 Alfredo Maestro is from Penafiel in the heart of Ribera del Duero. After growing up amongst the vines, he began winemaking in 1998. Alfredo strongly values natural and biodynamic methods, meaning no chemicals or added sulphur. Tinto Pais, aka Tempranillo, is the king of grapes here.
Cava Recaredo in Alt-Penedes is currently managed by Josep and Antoni Mata Casanovas, who seek to ensure the natural balance of the vine, aiming to achieve the best expression of every individual vintage. Therefore, the viticulture is based on dry farming with grapes harvested by hand. Remarkable formidable Cavas, all gran reservas with extended lees ageing.  Also in Penedes Loxarel is a dynamic project specialising in the indigenous Xarel.lo. As well as Cavas of various shapes and sizes they make a brilliant 100% Xarel.lo in amphora.
The volcanic island of Tenerife, the largest of the Canary Islands, has a long and fascinating wine history, containing indigenous varieties such as Listan Tinto, Tintilla and Baboso Negro, grown on 100 year-old pie franco vines.  Suertes del Marques has carved a very fine reputation for its mineral whites and reds, so perfectly expressive of this unique terroir.
Bodegas Jimenez Landi lies in the rarely seen DO of Mentrida in Toledo province.  The family vineyards near the bodega were planted fairly recently, but it is the magical tiny, one hectare sites of old bush vine Garnacha in the mountains that make Dani's wines some of Spain's best,. He uses a combination of biodynamic treatments, use of cover crops, mules, whole bunch fermentation in open-topped old oak barrels, and no filtration, stabilisation and absolute minimal use of sulphur to produce wines of delicacy, elegance and minerality.
Rafe Bernabe's bodega (Bernabe Navarro) is situated in the valley between Villena and La Cañada in Alicante where the property benefits from exceptional climatic conditions. Rafa uses indigenous grapes such as Merseguera, Moscatel, Garnacha Peluda and Rojal. Vines are old, farming is organic – nothing is added or taken away. Rafa also uses traditional tinajas (clay pots) to ferment some of his wines which all possess a thrilling minerality allied to drinkability.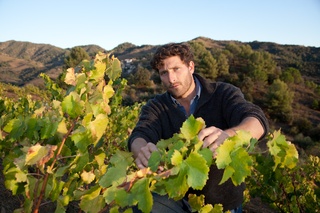 Dominik Huber (Terroir al Limit) has been producing wines in Priorat since the revolution in the region 15 years ago. Of German descent he quickly made a name for himself as an absolute traditionalist and terroir-focused winemaker. Old vines of Carignan and Grenache cling to steep slopes of llicorella slate around the village of Torroja, in the heart of the region where Dominik works according to biodynamic principles. He will not use new oak/small format oak in the cellar preferring the calming influence of concrete and 1800 litre old oak to allow the wines to gently evolve and reflect their own character.
In Manchuela young winemaker Juan Antonio Ponce is a passionate advocate of the native grape variety 'Bobal', and learnt many of his skills from his father, who still works in the vines. He is another advocate of biodynamics, like his friend Daniel Landi (q.v.)
Bodega Marañones is located in San Martin de Valdeiglesias, a sub-region of the Vinos de Madrid DO. Young winemaker Fernando 'Fer' Garcia is one of the stable of natural wine fanatics who has been heavily influenced by the biodynamic wines of the Loire and Burgundy. It is no great surprise then that his old vine Garnacha, Syrah and Albillo wines have a balanced freshness and sense of place. The vineyards are aged between 30-80 years old and are farmed organically across five different parcels.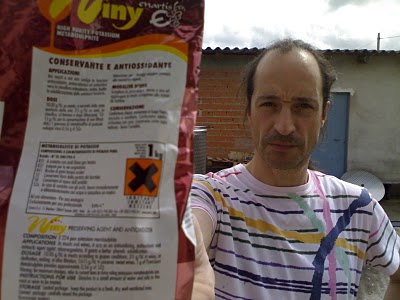 Fabio Bartolomei farms two 1 hectare plots (one in Carabaña and one in Villarejo) in the Arganda subregion, about an hour southeast of Madrid. These are as uncompromisingly natural wines as you will find – in Spain or anywhere else. Fabio uses nothing other than sulphur in the vineyard only a couple of times in some years, in others not at all. He adds absolutely nothing in the winery and bottles everything unfined and unfiltered.
Daniel Ramos is part of an association called Garnachas de Gredos (GdG), which is a registered association of growers established in July 2013 located in the Gredos mountain range. There are now 18 members and counting.  The association unites likeminded viñateros, who have agreed to adhere to a number of statutes, such as organic viticulture and the cultivation of specific grape varieties, namely Garnacha (red) and Albillo Real (white).
Hacienda Grimon's 25 hectares of vineyards are based in the Valle de Jubera, a secluded and little known corner of Rioja Alta with a great viticultural history. Viticulture is organic – "always has been here, why do I need certification..?" – with no use of herbicides and pesticides, sheep manure is used as fertilizer. Hand harvesting is employed for all their vineyards. Great care is taken to provide the healthiest grapes of the highest quality, as nearly all the wines will experience extended ageing.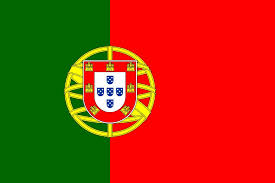 Portugal
The Real Wine Fair welcomes a trio of growers from Portugal.  Vasco Croft's estate Afros comprises vineyards on gentle slopes overlooking the Lima River in an area of fantastic biodiversity. This is a region renowned for the Vinho Verde wines, aromatic whites from Loureiro, impenetrably dark purple Vinhao.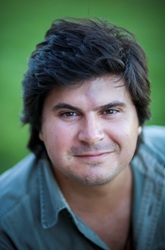 Pedro Marques works at Vale da Capucha in the maritime climate of Lisboa (about 10km from the ocean), making predominantly white wines from value organically-grown vines showcasing indigenous grape varieties such as Alvarinho Arinto, Antao Vaz and Verdehlo on clay-limestone soils with a high shell content. Morgadio da Calçada wines are the result of a partnership between the Casa da Calçada family and Niepoort. The vineyards currently constitute 4.1 hectares and are planted at 600 metres altitude at Provesende village in Alto Douro on the yellow slate terroir. The younger vines for the Morgadio da Calçada white, red and Port are about 20 years old. There are also very old vines, some over 100 years.
Next up…

England!