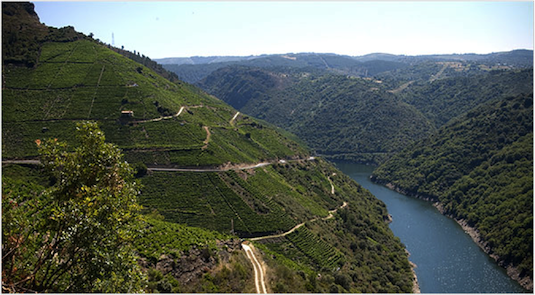 Supporting growers who respect the environment, who seek alternatives to chemicals, who exalt terroir and expression of fruit, who cherish the culture and particularity of their regions and uphold local traditions of winemaking.
Variety is the spice of a good tasting with so many growers from different backgrounds bringing different experiences to their winemaking endeavours. From the oenologically-trained to the autodidacts, from those rooted in family and local traditions to outsiders unconstrained by convention and brimming with ideas and ideals. From farmers and former wine bar owners to engineers and musicians.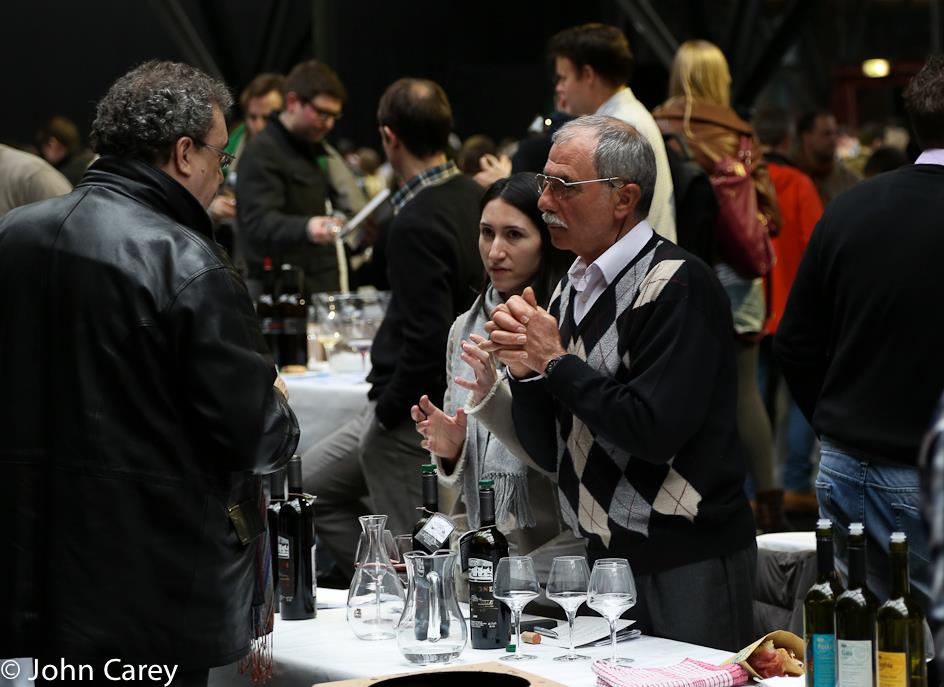 The Real Wine Fair sets up conversations – between growers and winemakers, between growers and trade, between growers and consumers. Because it's good to learn what others think.
Challenging assumptions and provoking thought – presenting unusual wines from growers and winemakers who work in a singular fashion. A different take on good and bad, right and wrong, technically correct and technically flawed. Proposing that boundaries are to be vaulted over, imagination is to be unlocked and possibilities are to be explored. Not just "what is," natural wine also reveals the art of "what if".
Stimulating people to test their tasting – by asking questions, by opening themselves to the wines, by appreciating the artisan mentality and approach, by understanding ultimately that the primary purpose of these "real" wines is to yield real pleasure.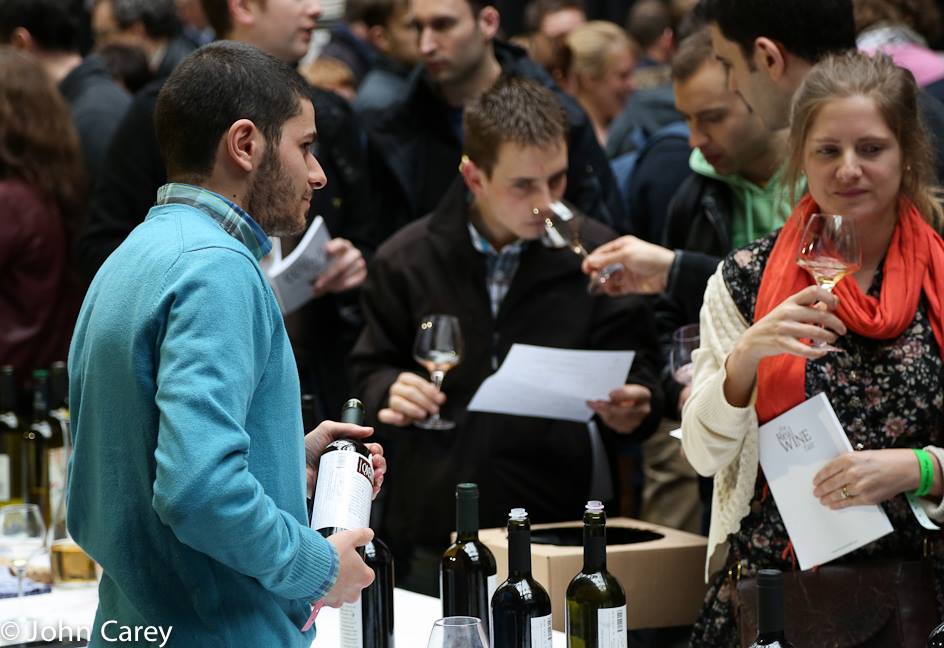 Refreshing the experience of the tasting. Tastings, held in impersonal exhibition spaces, tend to be functional, suited-and-booted overly-serious affairs. RWF takes place in a relaxed environment, where people want to engage and be engaged. It is not simply about ticking boxes by ploughing through bottles for the sake of it, effectively tasting like an automaton– you can pace yourself, dip in and out, take a break and drink some great coffee, eat splendid food, meet like-minded people, go to seminars, do business, buy the wine you like to drink and even go to dinner with the growers. This is a joined-up friendly tasting where the needs of the visitors and the growers are respected.
Artisan fairs convey the feel-good factor about wine. Being avowedly non-commercial, non-partisan and thoroughly grassroots' events – where trade and customers mingle – they generate an undeniably positive atmosphere.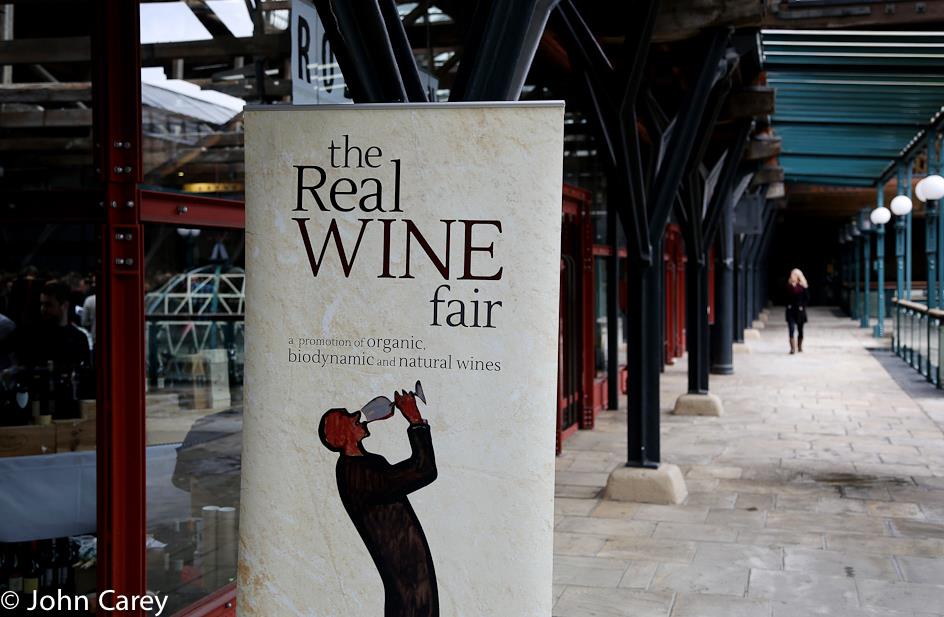 The fair is a perennial event, an ongoing celebration of natural wine punctuated by growers' visits, lunches & dinners, masterclasses, blog and magazine articles and, of course, reaches its apex during The Real Wine Month, where the wines are promoted in around 200 establishments throughout the U.K. The success of The Real Wine Fair is not confined to the numbers on the door over a couple of days, but concerns its continuing impact on wine culture and the way it has inspired (and continues to inspire) drinkers to travel in new taste directions. The increase in the number of bars and restaurants specialising in these wines is commercial testament to this.
The Real Wine Fair is one of many "Spartacuses in its cups". Natural wine fairs have sprouted exponentially and are now a global phenomenon, yet each retains its own distinct stamp. Australia has Rootstock, France has La Dive Bouteille, La Remise, Vinicircus – not to mention dozens of smaller salons – Italy has three major natural wine festivals that run concurrently, while London itself hosts RAW in May. And all the time groups of growers scour the world (travelling to USA, Japan, Norway, Belgium and Denmark amongst others) in search of new audiences and connecting with new drinkers. This is the spit-and-sawdust way of selling wines, daring to be (relatively) small, spreading the word to a few hundred or a couple of thousand folk at a time. Whilst some fairs may be serious, structured, agenda-driven affairs, others are countercultural and others still are almost ad hoc assemblies of like-minded souls who enjoy displaying their wares.
The fair reminds people that wine is more than a product to be bought and sold in some abstract fashion, shows vignerons with an intimate knowledge of their craft and invites people to broaden their wine knowledge. The tasting is also intended to forge (and strengthen) relationships between the vigneron and the drinker. Real Wine is not about a term or a movement; it's about the wine qua wine, wine life beyond soulless commercial wines, pretentious hype and pr flummery. Wines which taste of themselves rather than products denatured by chemical manipulation and winemaking tropes.