Fake – Furmint
That's enough effing and blinding, Ms Austen
-Pride and Extreme Prejudice
Fake 1 – The latest example of passing off fraudulent wine to a Californian company was uncovered recently in South West France. In "L'Affaire de Syrah-not de Bergerac" as it is known, bog standard Merlot has been adulterated by large dollops of grand cru Burgundy and Hermitage. "If I wanted elegance I would have bought a Fabergé egg," fumed one Merlot-phile.
Fake 2 –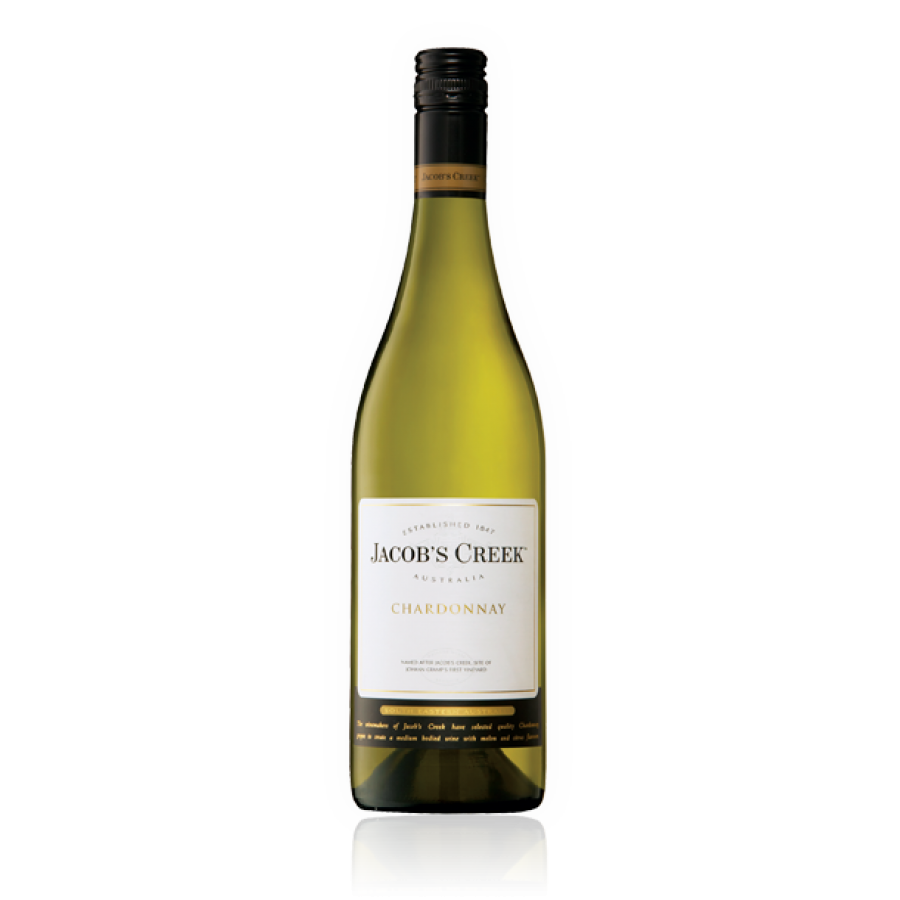 Up Jacob's Creek Without Rowing Paraphernalia – Richard Littlejohn couldn't make it up (like he normally does). Someone is selling fake Jacob's Creek Chardonnay and it's not the Californian buyers of La Bicyclette who are the unwitting victims of the fraud in this case. Probably, because it is pretty difficult to confuse Chardonnay with Pinot Noir. Apparently, discerning buyers have discerned that what's in the bottle doesn't match the label. As someone said when told someone had died: "How could they tell?" Some mischievous wags have suggested that the wine was offensively better than JC, others pointed to the fact that Australia was missing one of its many "A"s on the back label. The main question for me is why? I understand forging champagne, generic Burgundy and Bordeaux, but a relatively inexpensive brand? Has the world gone mad?
Falanghina – A very ancient species of grape probably imported to the region by Roman merchants. It owes its name to the Latin phalange (meaning: tied to the pole – a reference to the ancient system of cultivation to make the vines grow).  Falangina tends to produce wine with a delicate nose. It has good acidity and fine, delicate fruity notes and a broad and pleasantly bitter aftertaste that recalls pomegranate. It can be drunk with grilled pork, fried fish, with seafood pasta dishes or vegetable and tomato sauces. One of the triumvirate of varieties (along with Fiano and Greco q.v.) that get Campania-wine-watchers all-of-a-quiver.
Fallibility – See infallible wine critics
Far-Fetched Similes and Metaphors – Our imagination, our sense of culture (what we've read, music we've listened to and so forth) are just as valid expressions of how we respond to wine as any. Each individual's experience is precious and unique; in terms of communicating one has also to find a common vocabulary which both defines and brings alive that wine. "It's like looking in the eye of a duck and sucking all the fluid from its beak." -Dylan Moran Black Books (of drinking a £7000 bottle of claret). My favourites: "as black as a stack of black cats", "fruitier than John Inman in a greengrocers; "an oaky black hole where nary a atom of fruit flavour might escape".
Fashion – Fashion is a form of ugliness so intolerable that we have to alter it every six months —Oscar Wilde
Faulty wine –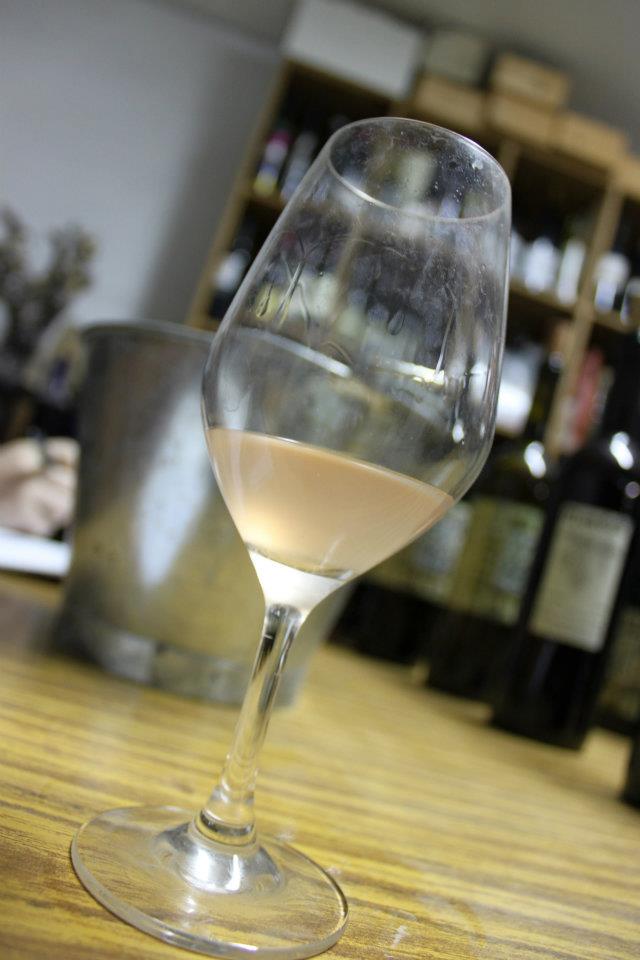 "The food was a farce, the wine a tragedy". A wine that does not live up to its much-trumpeted reputation because of various faults. The most common is being corked, then being maderised or oxidised or acetic or sulphurous (certain cheap Italian wines seem intent on bottling the internal gases of Mount Vesuvius). Wines should also be regarded as living things; it is said that wild yeast has encoded within it a memory or engram of the cycle of its particular vineyard. Weather conditions can influence the condition of a wine. In cold weather, during low pressure, tannins will often manifest themselves as hard and unyielding. Ultimately, our own mood will dictate how responsive our palate is to a given wine. On the night of Thatcher's third general election victory I popped open a bottle of champagne to console myself, and, do you know, it had turned into pure vinegar.
Faulty Wine 2 – "Brettanomyces waives the rules". To some brett is a mousy mouse in the scrupulously hygienic house of wine; to others it lends wild faecal flavours of the barnyard. Personally I'm with the delinquent meeces rather than the men in the surgical masks, but you can have too much of a bad thing.
Fer – a.k.a. Braucol, Mansois and Pinenc this earthy grape grows in the iron-rich soils (les rougiers) of south west France and is an important component of blends in several appellations including Gaillac, Marcillac, Bearn and Madiran as well as the VDQS of Entraygues et le Fel and Lavilledieu amongst others. Beloved of those musketeers, who would say "All fer one and one fer all!" without any sort of irony.
Fiano – Found chiefly in Campania, Fiano's name supposedly derives from the Latin 'vitis Apiana' – meaning the vine of the bees – because the grapes were so sweet that the bees couldn't resist them. Of course they couldn't. Fiano is a vigorous vine that flourishes on the volcanic soils of Campania; it also grows on clay. The wines from it tend to be pale straw yellow and have elegant aromas – both fruity and floral with pleasant mineral hints that with age are enriched with resinous notes and honey flavours. On the palate they are dry, fine, savoury, well-structured and balanced. Appreciable for their aromatic persistence, exalting the long sensations of peach and ripe pear, they can also be quite smoky.
Fiefs-Vendéen – South West of the Pays Nantais where the Muscadet doth roam is a land where all the wines are littoral. Here be flocks of maritime Chardonnay, Chenin, Grolleau Gris, Gamay, Pinot Noir (ocean Pinot sur schist, mind) and even the lesser-spotted migratory Négrette and Abouriou.
Fighting varietal – For all the banshee wail of unripe Marlborough Sauvignon, anarchic Barberians, distant thunder of Mendozan Malbec or the guns of Amarone, let alone the roar of the Cannonaus, I wouldn't like to meet a Catarratto in a back alley if I were a Rkatsiteli, and nothing quite prepares for you an attack from the Krakhuna of doom.
Films, Wine In –

"My dear girl, there are some things that just aren't done, such as drinking Dom Perignon '53 above the temperature of 38 degrees Fahrenheit. That's just as bad as listening to the Beatles without earmuffs!"
-Bond in Goldfinger (1964)
"Sparkling Muscatel. One of the finest wines of Idaho."
-Waiter in The Muppet Movie (1979)
"The last time that I trusted a dame was in Paris in 1940. She was going out to get a bottle of wine. Two hours later, the Germans marched into France."
-Sam Diamond in Murder by Death (1976)
"Oh, we could give it a try. I'll bring the wine, you bring your scarred psyche."
-Chase in Batman Forever (1995)
"Oh bliss! Bliss and heaven! Oh, it was gorgeousness and gorgeousity made flesh. It was like a bird of rarest-spun heaven metal or like silvery wine flowing in a spaceship, gravity all nonsense now. As I slooshied, I knew such lovely pictures!"
-Alex in A Clockwork Orange (1971)
Filtration –
Super poly tartryl ester filtering exposes
A total lack of respect for the integrity of our noses
Super poly tartryl ester filtering exposes
And if you use quite enough the wine is quite atrocious
Finesse – a term like breeding, elegance and femininity referring to a bygone age when wines belonged to gentlemen's clubs and used to wear old school ties.
Fining –
Shake of Araby Gum
I am the Shake of Araby gum
It's filtered, it's stable, it's fun
At night when you're asleep
Into your lab I'll creep.
And apply to all the wines in your collection
To purify and stabilise your wine selection
With your wines to me you will come
Because I'm the Shaker of Araby Gum
Oh, I'm the Shake of Araby Gum
And all the oenologists worship me – it's dumb
You should see the way they use stabifix solution
To make wine without flavour, such pure dilution
They beg me to clarify their bland little wines
And that ain't bad — in fact, that's good (for business), I've found. I'm a cad!
When I lay down to sleep
I'm counting colloids instead of sheep
From my laboratory I can't scare 'em out. Why should I?
They're hooked on my quick-dissolving gum
And they hear when I sing and I hum
That I'm the Shake of Araby Gum with a high stabilisation index.
Fizzy –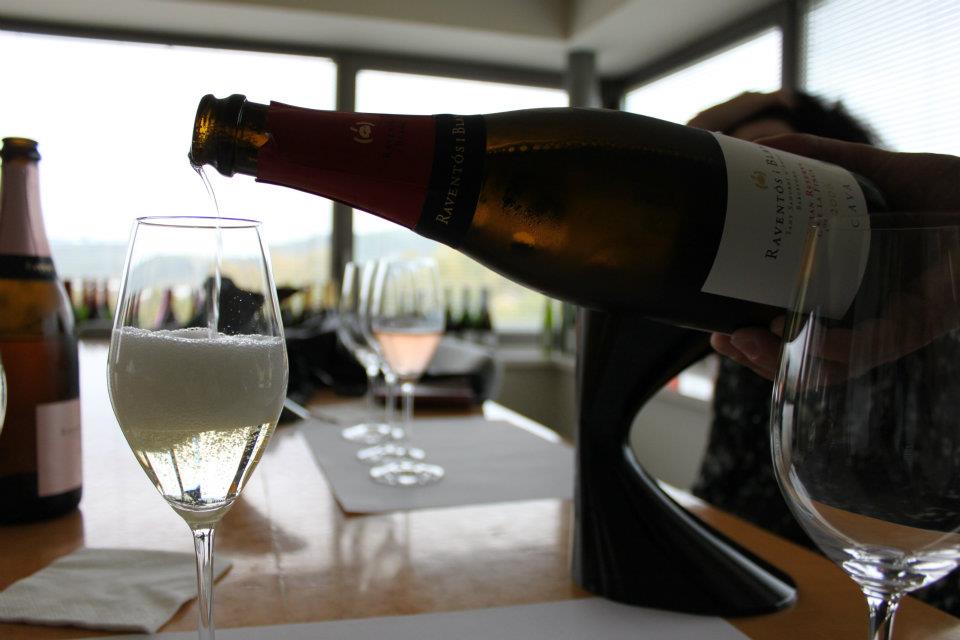 Cava Caveat Emptor
Fizz-busting
With the release of a new fizz from Coates & Seely called Britagne (a cross between Britvic and Pomagne) Australians have got into the act with their catchily-monickered Double-Fermented Wine Grog from God's Own Country. It is currently being made in two distinct styles.
Extra Brut = Dry as a dead dingo's donger
Brut = Not as dry as a dead dingo's donger
Flabby – a wine lacking the structural corset of acidity.
Flavescence Dorée – a mycoplasmic organism that attacks vines and teenagers.
Flaw – That characteristic which gives the wine its individuality. Often mistaken for fault (q.v.)
Fleshy/Fleshiness – Rich in flavour, palpable in texture, smooth and soft. Merlot is responsible for particularly fleshy wines. Also, the inevitable result of the consumption of too much Merlot.
Flirt – a blush wine from Zimbabwe – and well might it.
Flor – Jura wines push the pedal to the flor. Cut yourself some nutty nutty slack and, if you're suffering sotolon deficiency, pour yourself some liquid fenugreek in your yellow vin (vin jaune). If you sherry amour then flor is also your bag of amontillado..'
Flying Wine Makers – Caelum non animum mutant qui trans mare currunt.
Fogey – A traditionalist who believes that port should be passed a particular way around a table, that wine should wear a cravat and that one should drink out of pince-nez rather than glasses.
Food (and wine) – see love and marriage! See Rules and Breaking Them.
Foxy – a characteristic attributed to the Concord grape, a heavy scent supposedly reminiscent of animal fur combined with boiled cherry flavour sweeties. Now used willy-nilly by The School of Anthropomorphic Wine Writing to describe the sex appeal of any red wine.
France – A country squeezed between Andorra and Luxembourg
Frankenwine –
Seed my Frankenwine
Feel my solution
It's a wine revolution
Seed my Frankenwine
Buggering up nature
Ain't no crime.
With apologies to Alice Cooper
Frappato –

Frappato may sound like an iced cappuccino but it is also a most expressive grape from the south eastern corner of Sicily (Vittoria). It combines with Nero d'Avola to make the famous Cerasuolo di Vittoria providing its aromatic red fruit presence to the blend.
Freisa – Has left the building…
Froggy – A French wine you need a special Kermit to drink.
Fruit – "There is a wine for every fruit to bring out its flavour; there is Riesling for nectarines; Sauternes for prunes, and red wine for red berries, pears and fresh black figs". (Paula Wolfert – The Cooking of South-West France)
Fumin – The perpetual huffin' and puffin' state of those over-exercised by the phenomenon of natural wine. Also one of the main red varieties in the Aosta Valley region of northern Italy, used both as a varietal and in blends. This native vine used to be typical of the Envers wine zone, and derives its name from the smoky notes that characterises its wine (fumo = smoke). A classic Fumin would be intense ruby red, with a characteristic spicy scent and raustere in the mouth, showing good acidity and rich body.
Furmint – A Polo mint that you discover after it has been lying under a radiator for several weeks. A ferment which is interrupted by small rodent (also known as a varmint). The grape variety of Tokaji.