Behind the winespeak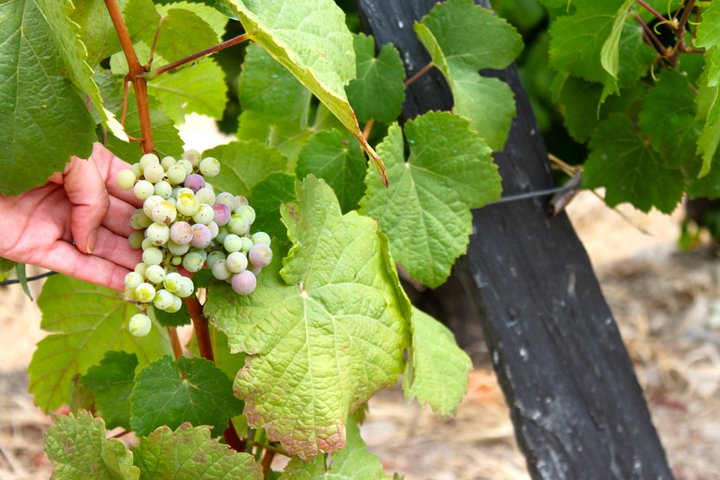 If you really want to know your Alsace from your Elbling here is a sideways squint at the real meaning beneath the language of wine…
ABC – Fed up with Chardonnay? Can't be bothered to come to the Cabernet, old chum? Then you need Anodyne, the alternative grape variety remedy guaranteed to keep your nose on its toes. For every reaction and trend there is a countervailing one. There is a restaurant in the U.S. which devotes a page to the major grape varieties, but, when you come to Chardonnay the page is blank. The conceit is briefly amusing. Recently, there was a blind tasting of top Burgundy mingled with the latest hot Gruner Veltliner estates from Austria. Predictably, the Gruner Veltliner trounced the big Burgs. What does this tell us? Precisely very little, other than our palates change, or that some wines are not suited to blind tasting, or requiring decanting or ageing or food. Instead of disingenuously grinding the axe against Chardonnay, one might assert that what we once loved we are now bored with.  And will presumably love again.
Abbreviations – used not only to save time but to disguise one's reactions from the grower/winemaker who's trying to read your notes upside down.
O.C. – Oak Coffin (or Chips)
T.D. – Termites delight
N.O.Y.N. – Not On Your Nelly
Gooley – Gouleyant (delicious)
P.O.G. – Pee On Gooseberries
F.A. – Falling Apart
W.A.P. – Worth A Punt?
W.O.W – Why Oh Why?
A.P. – A point
F.J. – Fruit Juice
S.S.S. – Silky, sexy, sumptuous (of Burgundy)
P.M.S. – Purple Mouth Stainer
ORG – Organic or Orgasmic (or both)
A.A. – Acid Attack (or this wine makes me join AA)
DD – Dissolves Dentures
T.C. – Toilet Cleaner
TCP – TCP
E.F. – Embalming Fluid
BB > APP – Blackberries and Apples or I must upgrade my Blackberry to an I-Phone
Acetic – vinegary or thereabouts. Use sparingly in salad dressings, or if Cabernet Sauvignon, for red meat dishes.
Acidic/Acidity – a necessary function in wine to keep the flavour fresh: usually qualified by adjectives such as bright, balanced, crisp. Acidity added in the winery can taste very peculiar. Ordering the cheapest wine on the list can induce acidity in the sommelier.
Adverts – Remember smooth Ian Ogilvy, a member of the Roger Moore academy of petrified acting, tasting an unknown bottle of wine with his stuffy relatives and saying, "A-ha! Bulgarian Cabernet Sauvignon, a wine which fooled you all!" And Great Uncle Something-Or-Other's monocle shooting from his eye in astonishment! Wars have been started for less reason.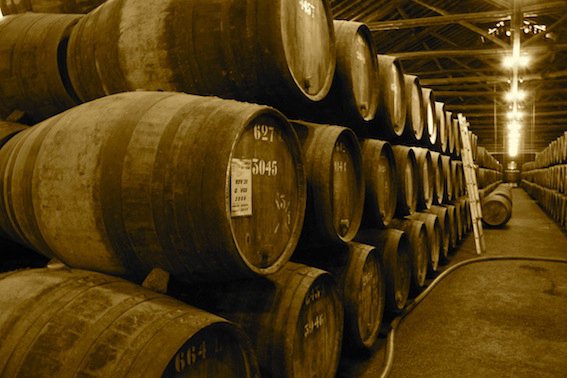 Ageing – As Rodney Dangerfield once quipped: "I told my wife that men, like wine, improve with age. So she locked me in the cellar."
"I made wine out of raisins so I wouldn't have to wait for it to age." Steven Wright
"The wine of life is drawn, and the mere lees is left this vault to brag of." William Shakespeare, Macbeth
"I shall drink no wine before it is time! OK, it is time." Groucho Marx
Al – You can call me…
Albana – dry or sweet, Emilia-Romagnan specialty. To be distinguished from your Alsace. Albarin – not to be confused below, a native grape to knock you on your Asturias Albarino – Galician seafood condiment, capable of seriousness in the right hand Alcitana – red variety from DOC Faro in Sicily blended Aleatico – mutation of red Muscat (who knows?). See it in Puglia, Tuscany & Umbria Alicante – uber-glossy teinturier grape making wine more purple than my prose Aligoté – Cracking versions in the Yonne (and pretty good ones in the Hither) Altesse – aka Roussette de Savoie. Refreshing mountain dew whites.
Alcohol(ic) – measured in degrees which are worn as a badge of honour amongst certain Aussies. You can imagine the guys in Mudgee mopping their brows and saying: 'This little beaut's got a "monster's" degree from the University of Fruit'. Great for swabbing open wounds and lighting barbecues, but about as fun to drink as being force-fed a flambéd fruit salad.
Alien Interlopers – Foreign grapes are being quarantined in cages in Australia's Northern Territory. "We didn't ask for them to be sent here", said a spokesman for the Australian wine industry, "They might infiltrate the local varietals". Conditions in the cage were described by Amnesty International as "hideously cramped" with "a severe danger of spontaneous fermentation".
Alsace – The ability to tell your Alsace from your Elbling is the raisin (sic) d'etre of a wine connoisseur.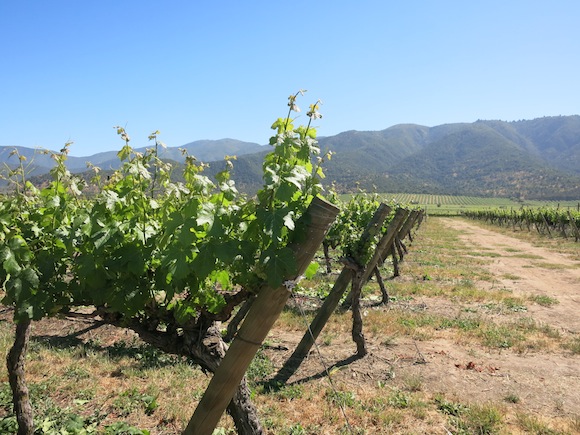 Andes – The highest vineyards on earth, and commensurately closer to the Kingdom of… Robert Parker, where wines of such pluperfect voluptuousness are crafted that we barely have the words to render their awesome majesty.
Primus Malbecius Superbius
Sometimes you taste a wine so rich that you are tempted to tap it on the shouder and ask it for an unsecured loan of $100,000,000 Zimbabwean dollars. Reading an estimable wine organ recently I discovered that there are wines among us that do not merely court perfection they seek to transcend it. As a mere humble vessel with a shallow palate accustomed to coarse French wines I needed to understand that greatness can only be critically arbitrated by those whose mouths that can carry a greater weight of wine in them….
Primus Malbecius Superbius emanates from irony-free vines grown at 3000m high in the Andes whose deep-delved roots are verily refreshed by the purest glacial melt waters known to man. Cuttings for the vines were sourced from Malbekistan, a tiny lost republic nestling in the Caucasus Mountains and the undoubted cradle of wine civilisation as we know it. So saturated with ripeness that the bunches touch the soil, the grapes are individually plucked by trained condors who carry their precious burden back to the winery, a glass and metal cathedral construction laid out on the lines of an ancient Incan temple. Each barrel in the cuverie is fashioned from 200% new oak, toasted evenly on both sides by artisan coopers flown over by private jet from their villages in France and after a 60-day maceration to ensure that no light can escape the wine and pigeage with velvet-coated battering rams, the wine matures to the mellifluous sound of Bolivian pan-pipes and massed devotional choirs. The first cask samples are tasted by the cowled and hooded Parkeristas, a cabal of Gauchos, who repeatedly murmur binary incantations of ones and two zeros until the wine is imbued with incontrovertible supranumeral greatness. It is then given the sacred papal benediction of Rolland who releases nano bubbles of reputation into the wine until it is so smooth that it begins to drink itself.
Animal – an aviary-full of flights of fancy may be engendered when one puts one's conk in a glass of wine. One might be reminded of flowers and fruit, vegetables and minerals, herbs and spices. But how about cats' pee, sweaty saddle, hung game, rabbit's guts, horse manure and, of course, the smell of old blanket on a donkey's back?
Anthocyanin – substance in dark grapes that produces vivid purple colour in young red wines. As in "Cor! Look at the anthocyanins on that baby!" (We've all said it)
Appellation – according to some a system (regulated in France by the INAO) which is sclerotic and unimaginative and to the keepers of the sacred flame of tradition, the measure of quality. The notion in principle is to uphold quality, unfortunately when the rules are interpreted too rigidly, quality wines may be downgraded because they haven't accorded with some piffling regulation. In a perverse way, the appellation system works in that a creative tension is established between regional identity and individualism. Sure, growers can and will continue to experiment, but why should expensive and boutique wines be rewarded further by being subsumed into the appellation system? These wines are often geared to the international market and fetch high prices regardless of their "status". The example of the Super Tuscan movement is instructive. In the 1980s and 1990s winemakers were prevented from using Cabernet Sauvignon in their wines, so many of the producers opted out of the DOC and sold their wines as vini da tavola at higher prices. A by-product of this is that all wines in Tuscany have taken a hefty price hike. How do you like them appellations? Not when it goes pear-shaped!
Appreciation – the process whereby the value of wines of a certain reputation multiplies exponentially over a short period of time. As in "I appreciate that this bottle of Grange will be worth three times as much if I sell it five years hence".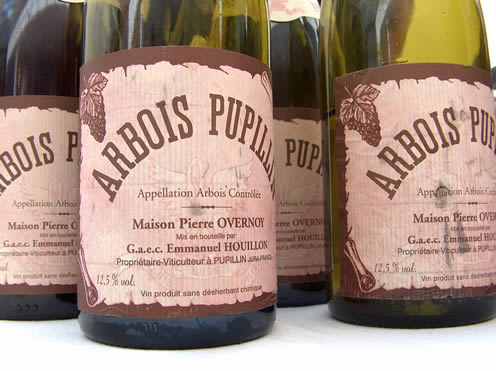 Arbois – see also Pupillin. A small region with a big identity. We call this Our Boire, because we lurve to drink Jurassic wines. A savoury Savagnin under a veil or topped up can last for a long time – age them to understand the true Jaune of arc. (Any more crap puns and you're out – Ed). Poulsard, Ploussard, spell it as you wish, is devilishly delicate, with Trousseau tending to be a bit fuller.
Argentina – see Malbek-istan
Aroma – As Woody Allen might have said, "My nose is my second favourite organ". For the appreciation of wine it's the nose what knows. We experience a great portion of our pleasure through sniffing and anticipating. When we speak of primary and secondary aromas, the former are the initial smells that come wafting out of the glass, usually an indication of grape variety. Secondary aromas are subtler and their presence can be due to various factors (e.g. the wine opening out in the glass as it warms up, the maturity of the wine itself). Not at all wines yield their secrets at first sniff. After all, aroma was not built in a day.
Artifice – Much has been written about winemaking. Is it an art or a science, or a mixture of both? In fact these are not contrary notions. Science is knowledge arrived at by observation of natural phenomena and art is the skill and experience in harnessing the ingredients that nature provides us. Artifice in wine is a different matter for it involves the sensory perception of unnatural flavours, and your view on how a wine should taste, depends whether you see grapes as nature's sponges or as something merely to be transformed by technological enhancement into a dependable, stable, fermented juice for the commercial market.
Asti Spumante – To be distinguished from your Elbling. (see also Alsace). The sickliest versions induce spumante in large quantities.
Awards – There is nothing intrinsically wrong with giving baubles, bangles and beads to wines. It is aspirational, rewards effort and is, after all, a celebration of achievement. However, the system is flawed in many ways. The most interesting and original wines are rarely, if ever, entered into competition, the judging is skewed to giving medals and the wines which win are almost invariably the most aromatically obvious (whites), richest and sweetest (reds).