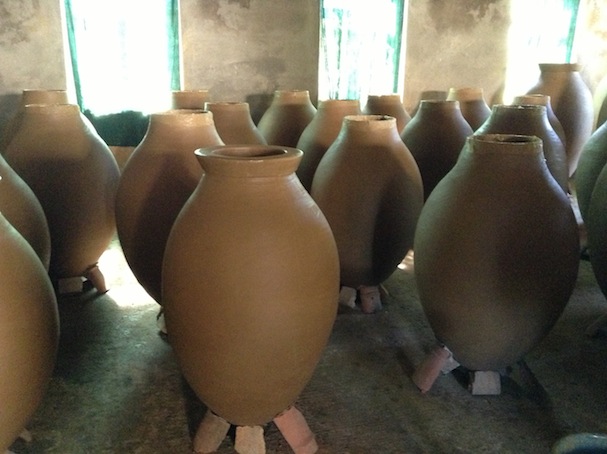 I have just returned from Georgia after a five day trip organised by the Qvevri Symposium. It was a whirlwind tour, visiting growers and being present at the opening of qvevris, attending a conference and tasting of amphora, Tinajas and Qvevri wines, eating extraordinary meals in a variety of spectacular settings and being immersed in the pulsing folk culture of polyphonic singing, supras and toasting,
We were taken into homes and hearts and have accordingly taken a beautiful country and its proud people into our hearts. Given a glimpse into a profound and truly artisan tradition, one with strong roots and new confidence we understood how wine is truly integral to Georgian culture; it enjoys a sacramental function, for whilst many people have their own Qvevri and make wine to put on the table, the very love of wine itself symbolises a simultaneous deep-rooted attachment to the (mother)land and a love of one's fellow man and one's family, and a spiritual love for nature and for God.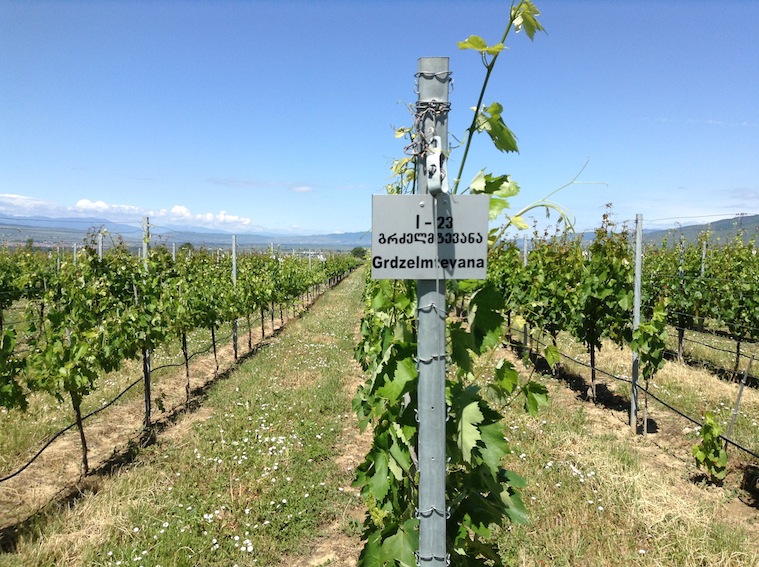 I will write about all aspects of the trip in much greater detail and touch upon Georgia's history, beautiful landscape, geopolitics, culture and religion, food and drink. Wine is the reason that brought us to Georgia and I will assess the impact that this relatively small country is having on the world wine scene and, in particular, how its revived traditions have captured the hearts and minds of many leading growers from other countries. For the natural wines made in Georgia possess a remarkable energy; from organically farmed vineyards, made in Qvevri whether with or without prolonged skin-contact they truly throb with life. The renewal of this wine culture is in its relative infancy; the vines need to become more established and the terroir influence to develop fully, yet the strong identity of the wines indicates a singular self-determination that is immensely attractive to those searching how to establish their own individual wine culture.