Did you know that…
*We list no fewer than 30 rosés including ones from Morocco, Lebanon, Australia as well as a further 10 pink champagnes or sparkling roses?
*We have done six different wines in Bag in the Box this year?
*We list 55 examples of Chenin (49 from the Loire)?
*We have half a dozen wines with over 10 grape varieties or more in the blend?

*Over 190 estates on our new list are organic and/or biodynamic? And the vast majority of those are certified?
*Of the seven estates we deal with in New Zealand four are fully biodynamic and three are organic or in conversion to organic viticulture?
*135 growers on our list work with low (or zero) levels of sulphur in some or all of their wines?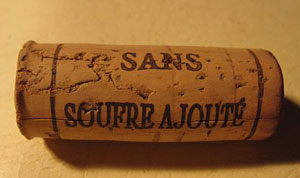 *The Loire is the most highly represented French region, followed by Languedoc-Roussillon and then surprisingly Burgundy?
*We have 97 estates in Italy?
*There are around 230 different grape varieties represented including such rarities as Mirefleurien, Prié Blanc, Caiño Blanco, Albarin, Rojal, Gascon, Gringet, Voudomato, Kisi, Seminano and Albanella?
*We list 27 examples of New World Pinot Noir?
*Carignan appears marginally or wholly in about 35 of our wines?
*That we sell wines from the 1970's, 80s and 90's from the Loire?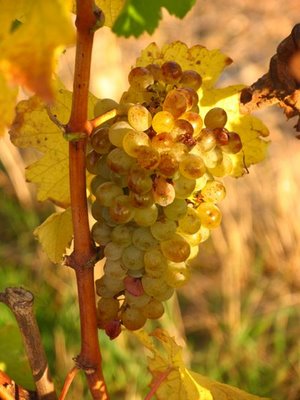 *That we inadvertently seem to specialise in growers making wine from grapes grown at high altitude?
De Martino "Alto Los Toros", Elqui ~ 2,000 metres
1364 Cerro Las Monjas, Barranco Oscuro ~ 1364 metres
Blanc de Morgex, Vini Estremi, Cave de Morgex ~ 1340 metres
Vinujancu Bianco, Salvo Foti, Etna – 1,200 metres
Château Musar Blanc, Beka'a Valley ~ 1,200 metres
*We have more examples of Grolleau than Pinot Bianco and more Savagnin than Pinot Grigio /Pinot Gris?
*That we venerate old vines?
Hatzidakis, Santorini ~ 500 year old Voudomato
Poiré Granit, Château de Hauteville ~ 300 + year old pear trees
"Provignage", Henri Marionnet ~155 + year old Romorantin
AA Panevino ~ 155 + year old Cannonau
Cahors, Cuvée Centenaire, Clos de Gamot ~125 year old Malbec
Monte de Grazia Rosso ~ 120 year old + Tintore di Tramonti
Chardonnay « Les Chalasses Marnes », Domaine J-F Ganevat ~ 110 year old Chardonnay
Pierre Gerbais L'Originale – 110 year old Pinot Blanc Vrai
Saint-Joseph Cuvée Saint-Epine, Romaneaux-Destezet ~ 100 + year old Syrah
Lo Vielh, Clos du Gravillas – 100+ year old Carignan
Vin de Table « Les Nourrissons », Stéphane Bernaudeau ~ 100 + year old Chenin
Gamay d' Auvergne "Pierres Noires" Domaine Maupertuis ~ 100 +year old Gamay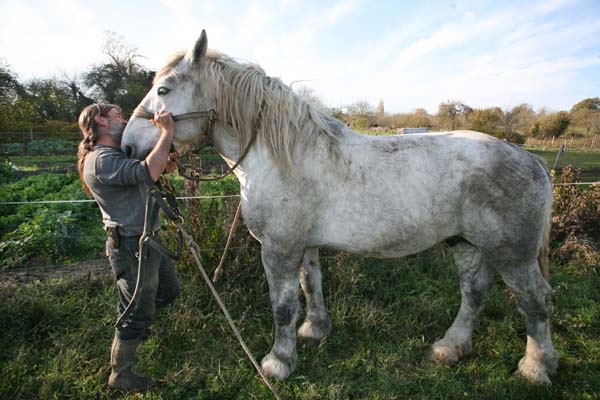 *That the following growers work with horses?
Olivier Cousin
Benoit Courault
Claude Courtois
Sylvain Martinez
Olivier Pithon
Mas de Libian
Alexandre Bain
Isabelle Frère
Bodega Cecchin
De Martino
Philipponnat (on the Clos des Goisses vineyard)
*That we do like to be beside the seaside?
Bodegas Terras Gauda
Bodegas Ameztoi
Jane Ventura
Domaine St-Nicolas
Benjamin Zidarich
Bruno Duchene
Chateau de Pibarnon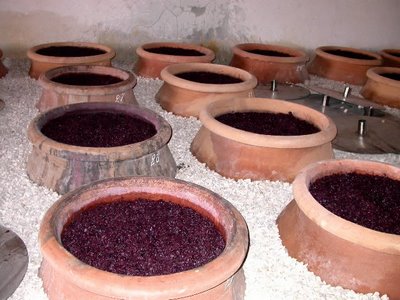 *That we love wine made in clay?
Domaine Belluard
Bernabe Navarro
Loxarel
COS
Vino di Anna
Vodopivec
Pheasant's Tears

*That we love drinking wines that are light in alcohol?
Framingham Select Riesling – 8.5%
J'en veux!!!, Domaine J-F Ganevat – 9.5%
Txacoli de Guetaria, Bodega Ameztoi – 10.5%
Mauvais Temps, Nico Carmarans – 11%
Muscadet Amphibolite, Jo Landron – 11.5%
Dinavolino, AA Denvaolo – 11.5%
Soif du Mal Blanc, Domaine Les Foulards Rouges – 11.5%
*That yawning is contagious in human beings but not in other mammals?
*You are more likely to be killed by a champagne cork than by a poisonous spider.
*Polar bears are left handed.