When one thinks of red wines from the Loire, one probably imagines fruit-freighted wines, soft and juicy numbers. The real story, however, is a wee bit more complicated than that.
We are taking a little journey in our imaginary gabare starting in the Muscadet region and ending where Anjou meets Saumur.
We begin in the west of the west in the flat salt-marsh countryside of the Vendée in Brem-sur-Mer with its clay-schist soils and the biodynamic wines of Thierry Michon (Domaine St Nicolas). The family make several reds, specialising in Pinot Noir (surely the westernmost Pinot vineyards in France) as well as Negrette, Gamay and Grolleau Gris. The Pinots are very serious and even the Gamays have pigeage and oak-ageing.
The Pays Nantais is known mainly for its Muscadet wines made from the Melon de Bourgogne grape. Domaine de la Pepière (Remi Branger and Gwenaelle Croix who have taken over from Marc Ollivier) also grow some red grapes including Cabernet Franc and Côt. Côt, also known as Malbec in other places, used to grow in Nantais vineyards in the 20s and 30s and then virtually disappeared. Part of the vineyard of "Domaine de la Pépière" was replanted with plants coming from old vines of Clos Roche Blanche in Touraine.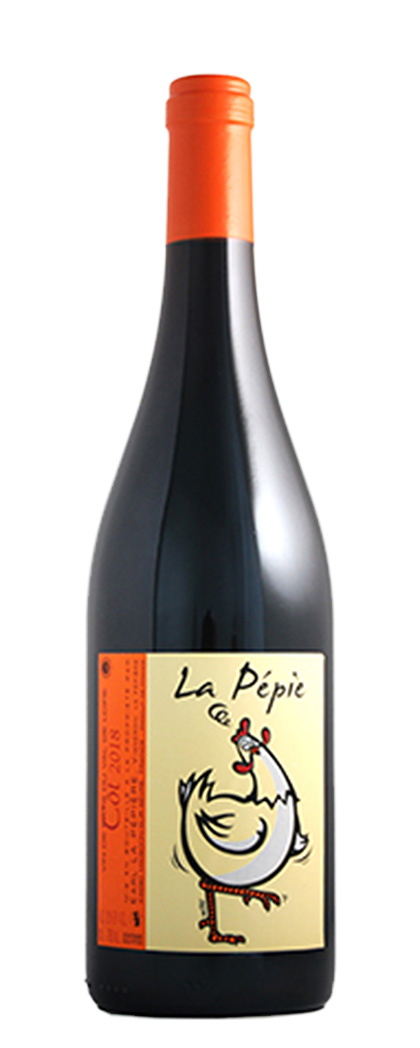 The grapes for La Pepié Côt are harvested manually at full ripeness, destemmed and placed in a tank for a week. A 4-day cold fermentation is carried out before maceration. Only the free-run juices are kept for this cuvée. There is a 5-month maturation in stainless steel vat. Vibrant, bright and fruity wine with excellent texture, freshness and balance. Flowery (violets) on the nose, soft juicy raspberry fruit on the palate with good tension from the acidity. A cool wine for warm days.
Into the greater Anjou region now with its varying micro-regions, exposures, types of soil, not to mention respective farming and winemaking philosophies.
Benoît Courault believes in biodiversity: chickens, goats, sheep, and rabbits live between the vines, amongst the fruit trees, and the vegetable garden. Horses help to plough or transport boxes of grapes during harvest. Herbs, tisanes, and compost are used to rebuild the topsoil, and Benoit also experiments with green cover crop. He plants his selected rootstocks, selects cuttings from vines farmed by trusted friends and does the field-grafting.
The reds are made with whole clusters which gives a sappy definition to their character. Tabeneaux, a blend of Cabernet Franc and Grolleau from schist and clay soils, is a delightful wine made in the semi-carbonic style. A good grasp of juicy strawberry fruit, a dash of pepper and yeasty/bovril notes at the end. Le Verger de l'Etang comprises two thirds Grolleau Noir, one third Pineau d'Aunis (all young vines) fermented in fibreglass-lined tanks and a portion aged in old barrels. The nose is very fruity, with notes of cherry and fresh strawberry. The palate is light and delicately peppery. The tannins are subtle and delicate. Nice clean and dynamic finish. A truly delightful wine.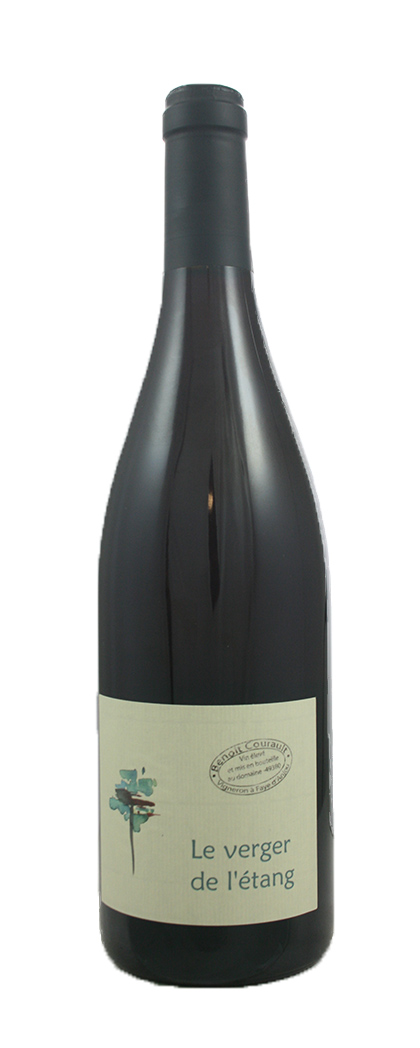 Olivier Cousin is one of the true originals in the region, protector of traditional farming methods and champion of natural wine. He has shrunk his domaine over the past decade, giving much of it over to his son, Baptiste, but retains some parcels of Cabernet Franc. His iterations of this grape variety are as rugged as Olivier himself.
Pur Breton (a reference to the local name for the grape) comes from biodynamically-farmed vines growing in black loam over limestone. Grapes are destemmed and aged for a year in 500-litre barrels. No filtering, no fining and no sulphites are added. The resultant wine is packed with ripe fruits with aromas suggestive of earth and bacon, leading into a mouthful of mixed plums and cherries and some chalky tannins on the finish.
Dialling up the Cab amp to 11, Le Franc vieilles vignes from vines up to 100-years-old undergoes extended maceration to maximise extraction and imbue the wine with complexity. Inky-dark colour in colour, aromas of dark red fruits, earth, brambles, wild herbs and red pepper, ripe spicy fruits in the mouth with a pleasurable grip from the ripe tannins. This is meat-and-two-veg Cab Franc, a long way removed with the graceful pepperiness of certain Chinons or the gravelly freshness of a St-Nicolas-de-Bourgueil.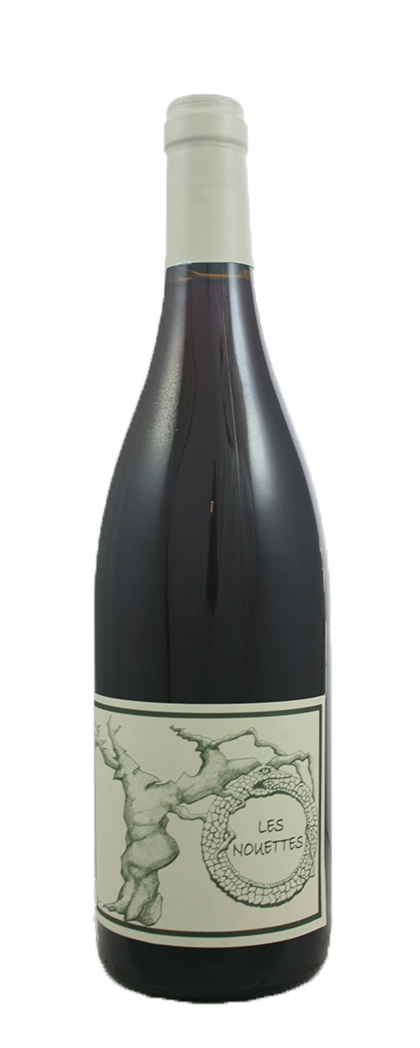 From Jean-Christophe Garnier, we have a delicious little natural red wine called Les Nouettes (little knots). Half Grolleau, half Pineau d'Aunis issuing from silty-clay soils and fermented and aged all in fibreglass lined tanks, this wine is both exuberant and fresh, bursting with juicy fruit and finely spiced notes and the telltale Pineau d'Aunis white pepper finish.
Nicolas Reau makes some serious Cab Franc. Anjou Rouge Pompois comes from 50-year-old vines on clay limestone dotted with small stones
Yields are very low. Grapes are destemmed and fermented in cement before being aged for 12-months in used barrels. A deep ruby red, Pompois has an elegant peony nose with notes of crushed leaves. In the mouth it is supple with a subtle freshness, black fruit flavours, vegetal notes and a delicate finish. It reminds one a bit of the wines of Thierry Germain, where Cab Franc marries sophistication, elegance, and drinkability.
To Sylvie Augereau and her vineyard in Le Thoureil. When she was thirty, Sylvie left her job and boyfriend to tour France's vineyards: to work, to learn, and drool! She felt it was the only way to earn the right to speak and write about wine. She then had the opportunity to write which she loved but was missing the vines; the outdoors and above all the nature in a fantastic vineyard site that she had been waiting on for 15 years, with very old vines dominating over the Loire. One day, the opportunity came to her, as the grandfather who owned them was getting too old to work the plot. Now she spends most of her time in the vineyard. It was not the desire to make wine that led her to winemaking but the draw of the vineyards themselves!
As well as her beloved Chenin she makes two reds: Rejouissances, a blend of Pineau d'Aunis x Grolleau comes from sandy shell-rich soils with some iron. This is delicious red-fruited wine with plenty of juice abounding. Nothing added here.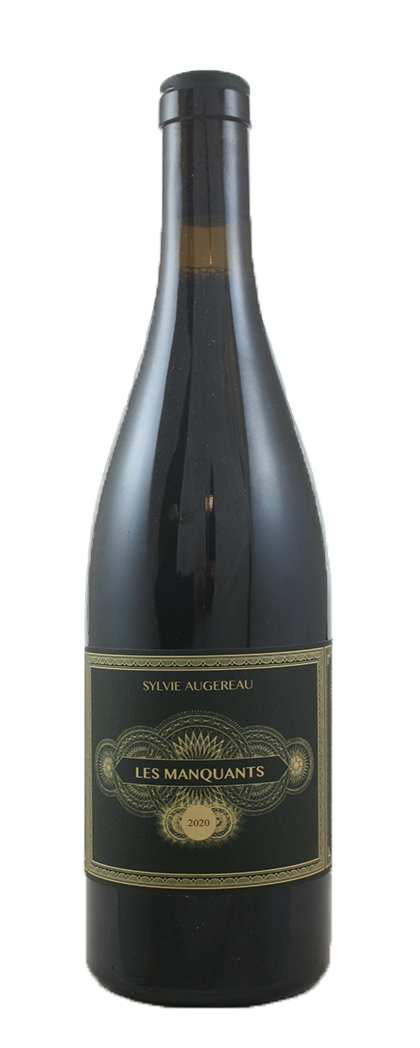 Then there is Les Manquants, 100% Cabernet Franc from a 100 + year old vines plot on clay limestone. The grapes undergo a weeklong maceration in fibreglass and then the juice is transferred into used barrels, where it ages for a further 24 months. This is Angevine Cab Franc in all its power and glory. Inky-dark, robust, sanguine (you can almost taste liquidised iron in the wine). Masses of dark cherry fruit, peppered with herbs and pepper. Intense tannins leavened by excellent acidity.
From Augereau to Emmanuel Ogereau, whose vineyards are located in Layon and Chaume. Renowned for his sweeties, he also makes dry whites and reds. L'Enjouée Rouge – 30% Cabernet Franc, 10% Cabernet Sauvignon, 40% Grolleau, 10% Gamay, 10% Pineau d'Aunis – is a playful wine and a grape/terroir mosaic of the region. The different grape varieties are planted in slightly differing soils: – the Grolleau in schistous soil that is packed full with little stones, the Pineau d'Aunis and the Cabernet Franc are planted in a schistous soil that is much deeper and less stony, the Pineau d'Aunis and the Cabernet Franc both face south-west while the Grolleau faces south-east. The Gamay comes from a plot of vines planted facing south-east.
Gamay & Pineau d'Aunis are given a whole cluster six-day semi-carbonic maceration and Cabernet Franc & Grolleau de-stemmed infusion for the same length of time. Malolactic fermentation and short maturation in underground tiled vats to preserve the brightness of the fruit. On the nose, a burst of fruit, spices and pepper, light, fresh & invigorating on the palate. Like a jaunty tune.
*
Interested in finding out more about the reds of the Loire? Contact us directly:
shop@lescaves.co.uk |  sales@lescaves.co.uk | 01483 538820