The crocuses (crocii?) are croaking and semi-spring is in the air and we are delighted to bring you news of three fantastic tastings in as many months!
Very imminent is Newbies On the Block, a trade tasting in Leeds featuring the latest best and brightest new arrivals (new wine, new vintages and the odd old favourite). This will take place at the historic Tetley building on Tuesday 28th March, there's still time to register for this and you can do so HERE
Then, The Real Wine Fair goes north of the border!!! For our first ever Real Wine Fair Edinburgh.  Twenty-five growers from a half a dozen countries will be present and correct, pouring their delicious organic, biodynamic and natural wines at Edinburgh's famed Timberyard Restaurant.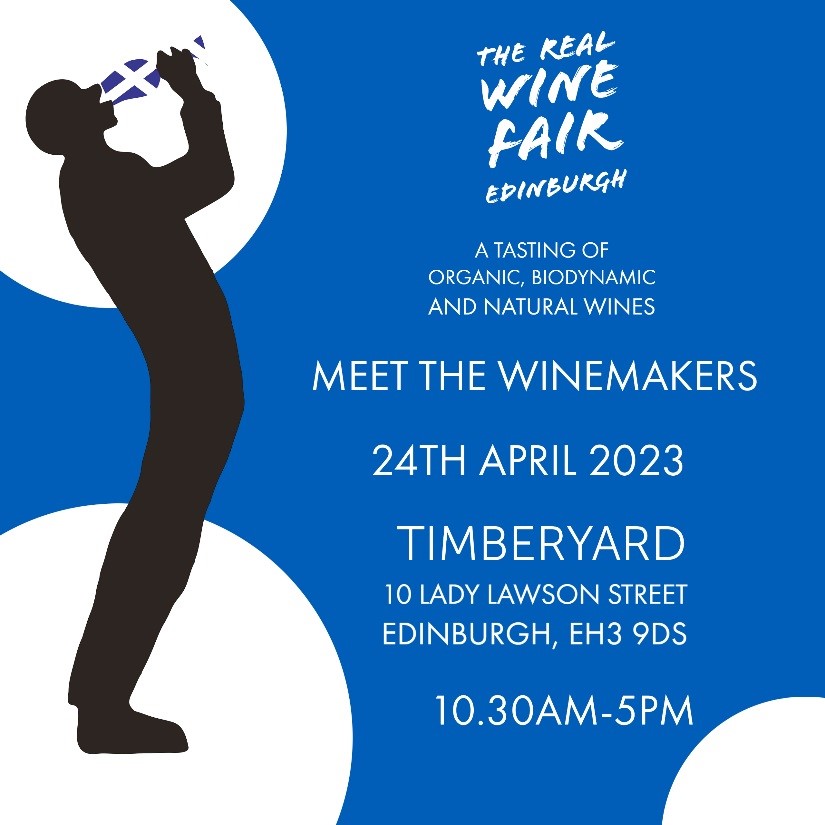 There's more! And now for something completely different. The first UK trade tasting featuring artisan organic, biodynamic and low intervention producers called Real Wine In The Vines! And it is taking place in a vineyard. 22 producers have signed up; there will be food from local suppliers and masterclasses. It promises to be an exceptional day out in the country.