The Antadze Winery was founded by Nikoloz (Niki) Antadze in 2006. A former nightclub owner and a gentle and reflective soul, Niki owns 3-hectares of vineyards in the Manavi micro zone of Kakheti region. Wine is made from organic vineyards and according to the traditional Georgian qvevri methods. Niki works with three indigenous varieties – Rkatsiteli, Mtsvane Kakhuri and Saperavi. Since the 17th century up until the Soviet era, when possessions were expropriated, Niki's family owned vineyards and pieces of land in this region of Kakheti (Manavi and Tokhliauri). In 2006, he purchased a small part of his family's prior property. The (nick)name of this vineyard is "royal cru", as the wine produced here was formerly sent to the royal family.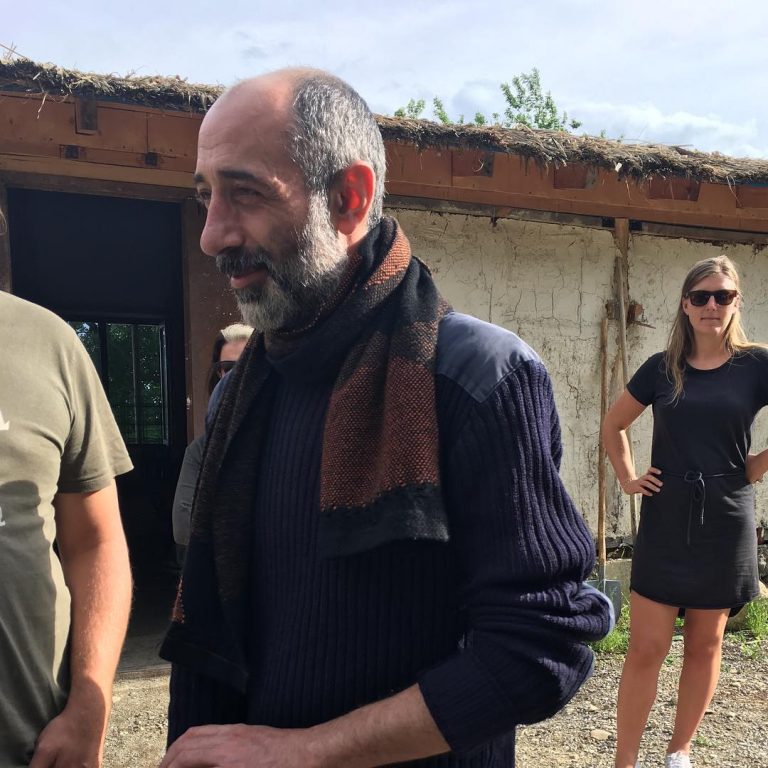 The small vineyard block comprises some very old vines (some of them more than 100 years-old), planted between 650-800 metres above sea level with a southern exposure on alluvial soil rich in limestone.
Despite their intensity, all Niki's wines possess incredible finesse.
Grapes are harvested manually, destemmed and crushed into qvevri buried in the marani floor, where they ferment with native yeasts, before racking into clean qvevri and ageing for 10 months. They are bottled without filtering or fining and zero or minimal added sulphites.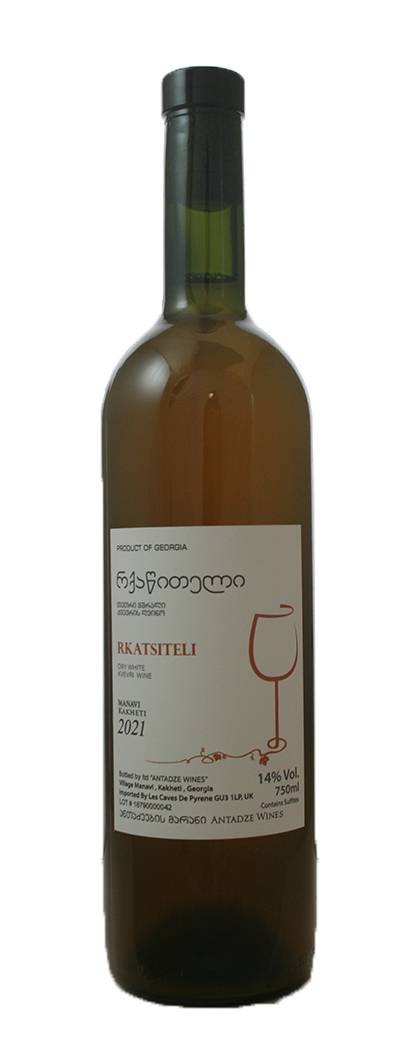 The Rkatsiteli Manavi has just a small proportion of skin contact (10%). This tangerine orange-coloured wine is hazy and resembles iced tea. On the nose, it reveals aromas of lemon and orange peel and on the palate eloquent notes of tangerine, orange skin, dried strawberry and pineapple propped up by a seam of fine minerality.
The Rkatsiteli (Kakabeti) derives from 100 + year old vines and undergoes a full six months maceration on skins. In comparison to the other Rkat, this wine has a deep amber colour, and holds the light quite spectacularly, and conveys notes of peach-stone, warm nectarine skin, golden tobacco, smoke and black tea. It is a stunning wine, the texture of cashmere, and truly one of the most profound (and yet delicious) amber wines from anywhere.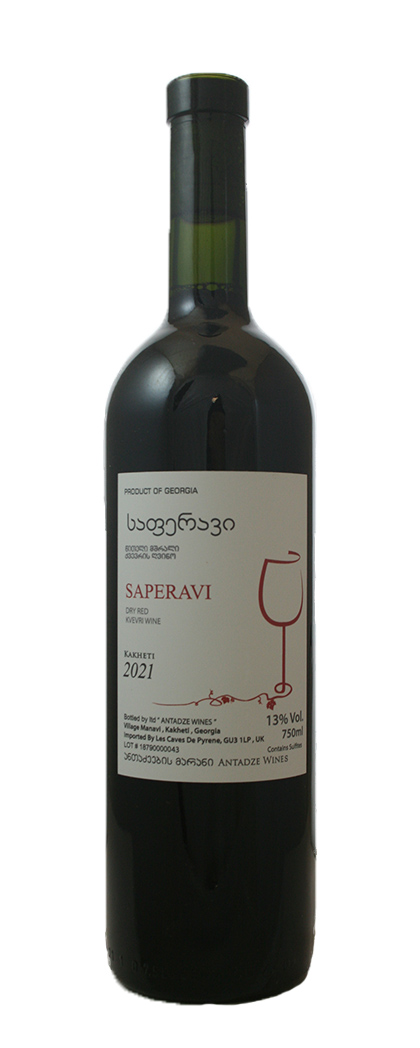 His Saperavi, from the emblematic red grape variety of the region, from 20-year-old vines farmed organically, is fermented in qvevri, those traditional Georgian clay pots buried up to their necks in the ground, followed by 8 months of maturation in the same vessel. And obviously there is zero filtration, zero fining, zero sulphur, the juices are moved by gravity… This red has the classic Saperavi inky tincture, is remarkably velvety and relaxed, filling the mouth with smooth blue and black fruits. The tannins are fine and rounded.
2021 Rkatsiteli Manavi
2021 Rkatsiteli Kakabeti 100-year-old
2021 Saperavi