Anna Flowerday writes…
Over the spring of 2021 we experienced great conditions over flowering which led to moderate crops and a nice, even set which always bodes well for very balanced, harmonious wines.  We had no issues with frost that spring and the summer that followed was generally dry and very even with no big heat spikes. We did experience some rain towards the end of February which gave the vines a nice boost to see them through till the beginning of harvest.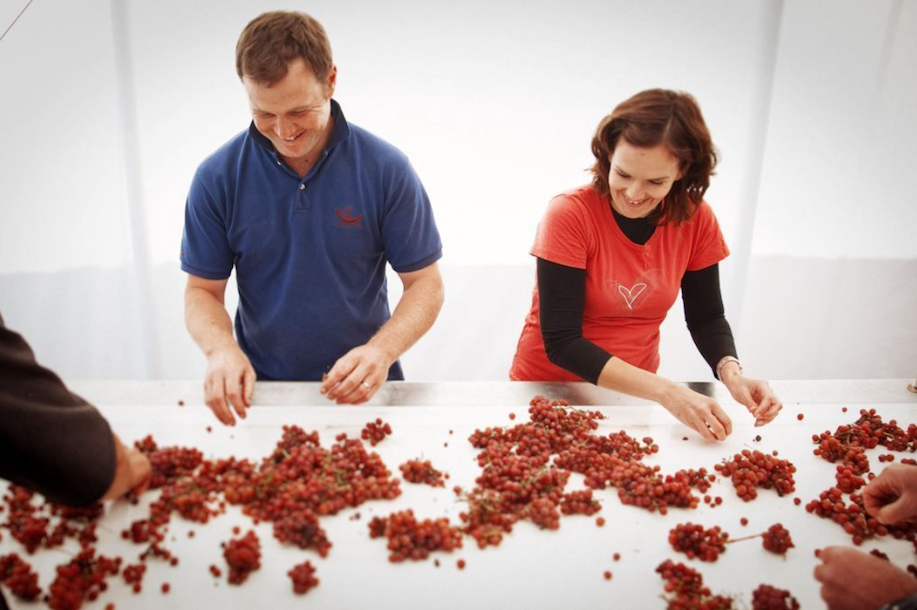 We have described it as "the Goldilocks vintage" in that it was quite like the 2020 season = not too hot, not too cold, just right!  The very even growing season meant that our harvest began on track with our long-term averages in mid – March and was completed by the first week in April.  The resultant wines are very impressive with great depth of flavour and fleshiness whilst still exhibiting lovely purity of fruit, bright aromatics, and ripe, juicy acidity.
This year marks the 40th vintage completed on site which is a pretty significant milestone for a small winery, so we have some celebrations of this planned with our team as we get more of the 2022s out into the world.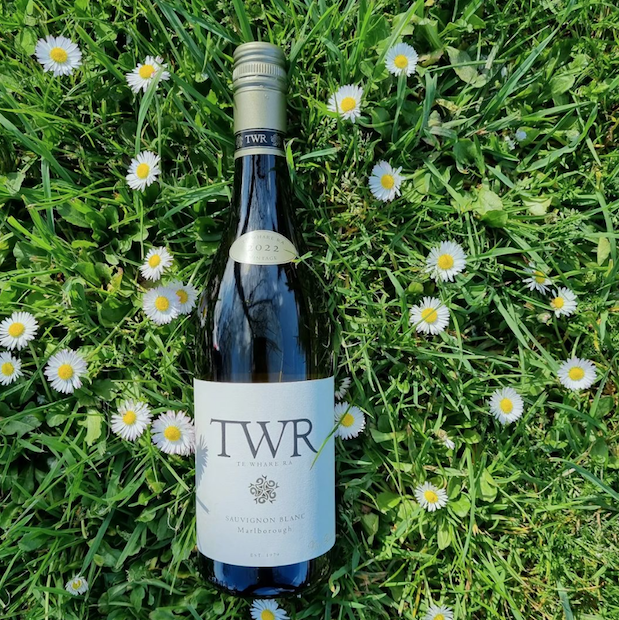 2022 TWR Sauvignon Blanc
Our aim with this, our classic style of Sauvignon Blanc, is to put 100% effort into making a wine that silences all the doubters, and which restores faith in this fabulous region and the amazing quality of the wines from here.
This 2022 release of our SB was all grown and made by the Flowerday family which brings us so much joy!
This 2022 Sauvignon Blanc is a blend from two vineyards in the Wairau (Jason's brothers block on Old Renwick Road & our block here Te Whare R?) and the third is in the upper Awatere Valley (Shamrock – grown by Jason's parents).  So this 2022 release of our SB was all grown and made by the Flowerday family which brings us so much joy!
The sub-regional split this year is 67% Awatere and 33% Wairau. And 10% is fermented in oak. This is now the only wine we make that is not fully certified organic (as both growers blocks are sustainable certified) – but the wine is made to organic standards with regard to all additions and sulphite levels though.
2022 SV5182 Toru field blend
This is our 16th release of Toru – probably my "favourite child"– still gives me such a buzz to see how popular this blend has become!
For us the key to Toru is that it is always co-fermented as this makes the 3 components so much more meshed together and the de-lineation between them is less obvious. This has almost become our new flagship wine which gives me a real sense of pride as it was Jason and my idea to make it but we feel like it really also represents the history of this block and the long term love affair with aromatic whites that has always been part of the fabric of TWR since its inception.
2022 SV5182 Pinot Gris 2021
For us the main focus with Gris is to remember that it is the "sister" of Pinot Noir and shares many of its familial "issues". We think it is quite crop sensitive and we feel that to get the best out of it you really must go the extra mile in the vineyard. So, like our Pinot Noir it is all shoot-thinned, and bunch-thinned and we often remove the bunch shoulders as well. This means that we can get it into the winery with lovely fruit purity as well as concentration. Jason was also very careful when selecting which clone of Gris to plant here as we feel like that has a big impact too.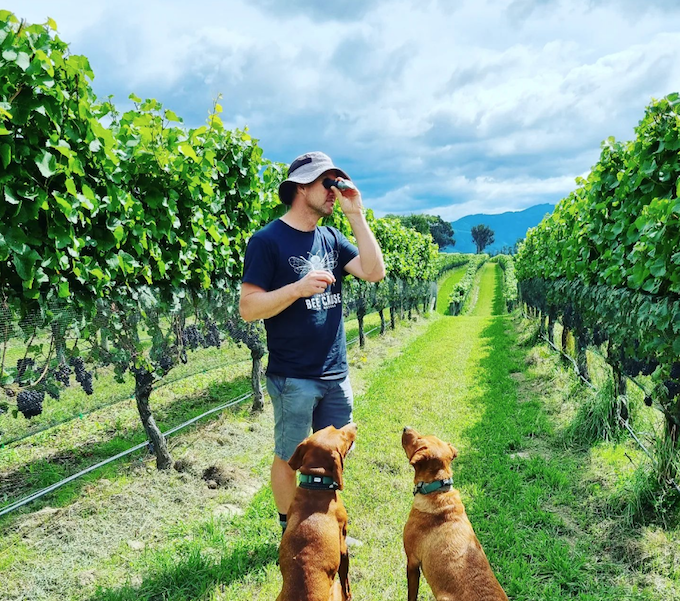 We think the use of skins in making Gris is an important factor and so several parcels had lengthier skin contact time in the press. We are shooting for a dry style of Gris but are still wanting it to still have fleshiness and texture. So, fermentation for this is split into 67 % stainless steel, plus 33% in old French oak. All parcels given time on ferment lees to provide texture and complexity. Aiming for a fruit spectrum of nashi pear, raspberry and red apple with some nice savoury undertones from the lees time.
*
Interested in finding out more about Te Whare Ra? Contact us directly:
shop@lescaves.co.uk |  sales@lescaves.co.uk | 01483 538820