At no other time (than autumn) does the earth let itself be inhaled in one smell, the ripe earth; in a smell that is in no way inferior to the smell of the sea, bitter where it borders on taste, and more honeysweet where you feel it touching the first sounds. Containing depth within itself, darkness, something of the grave almost. ~ Rainer Maria Rilke, Letters on Cézanne
It's that time of the year again, time to put your game face on to eat game. And/or drink Gamay. Is this what they call gamification? Probably not. But time for us to hoist the standard of natural Beaujolais again. So much attention is devoted to the process of winemaking that one forgets that great Beaujolais wines are the result of fastidious organic farming and low yields allied to great terroir. And they can be light-hearted, floral and soif-able, or intense, powerful and age-worthy.
Below you can find details of new wines from Domaine Chamonard, Gilles Paris, Château Grand Pre and Jean-Claude Lapalu.
DOMAINE CHAMONARD, JEAN-CLAUDE CHANUDET, Morgon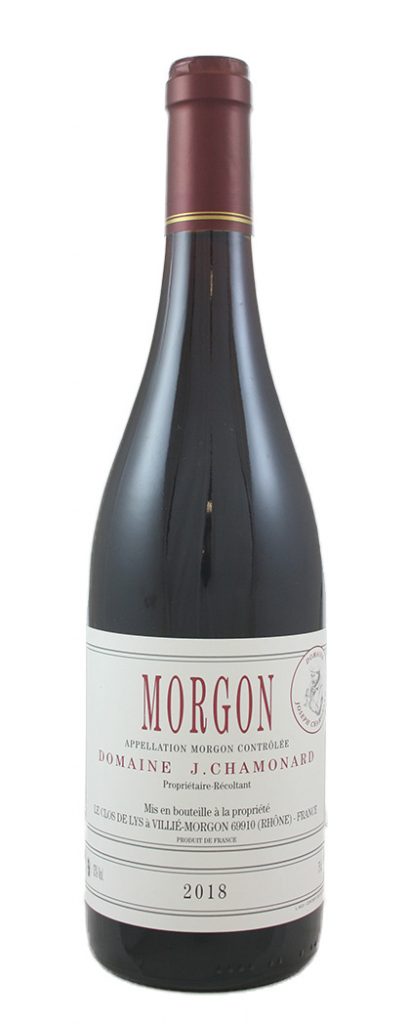 The legendary Domaine Joseph Chamonard is a small estate located in the heart of Beaujolais and now managed by Geneviève and Jean-Claude Chanudet (a.k.a. "Le Chat"). The domaine was established in the appellations of Morgon and Fleurie in the 18th century. The vines are pretty venerable being between 60 and 100 years old. The terroir is composed of pink granite, decomposed rocks and friable schists, with the vines facing south. The Morgon plots (Les Chênes, Corcelette, Les Grands Cras and le Colombier) are located in the commune of Villié-Morgon. Domaine Chamonard also cultivates half a hectare of vines on the most beautiful hill of Fleurie, 400 metres above sea level. The vines are cultivated organically, in accordance with respect for the environment: without chemicals, by manual harvest with light tillage of the soil. In the cellars, only indigenous yeasts are used during fermentation and human intervention is minimal, in the same vein as natural wines.
The grapes are hand-harvested at optimum maturity. The whole clusters are put into vats for semi-carbonic vinification and the fermentation begins spontaneously thanks to the indigenous yeasts. Carbonic maceration lasts on average between 12 and 30 days, pressing is done with an old vertical wooden press and the second part of fermentation takes place in vats then ends in casks, demi-muids and old wooden barrels with a further period of 8-10 months on the lees.
The Morgon has an irony, earthy mineral note with some reductive notes on opening. After an hour or so open, high toned black and plummy fruits emerge along with crushed violet and purple flowers to flesh out the wine's irony minerality. It's a dark toned, spicy, herbal, and liquorice-y Beaujolais with a soft, pretty, texture that gives way to pleasant and mouth-coating tannins on the finish.
2017 Morgon Le Clos de Lys
CHATEAU CAMBON, Beaujolais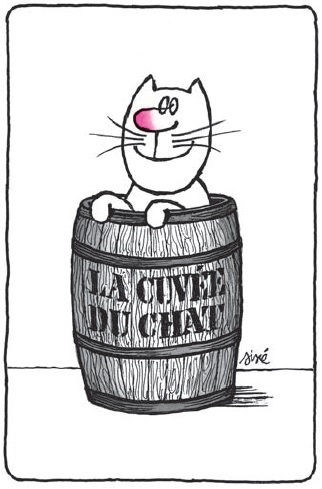 Château Cambon was owned in the distant past by the Cambon family. Over the years, with the many changes of ownership the vineyard had fallen into disrepair until Marcel Lapierre and Jean-Claude Chanudet decided to purchase it in 1995 and begin the daunting job of restoring the estate to a working winery and vineyard.  The chateau is now owned and administered by Marcel's wife, Marie, and son, Mathieu, in association with Jean-Claude Chanudet. It comprises 13-hectares of Gamay vines located mainly in Morgon as well as a small parcel in Cotes du Py. The average age of the vines is 60 years. The wines are harmonious and silky, beautiful expressions of fruit and terroir.
2020 Château Cambon Beaujolais
2020 Cuvée du Chat
DOMAINE JEAN-CLAUDE LAPALU, Brouilly
Jean-Claude Lapalu is a third-generation winemaker but only began his own domaine in 1996. Previously, his family had been grape growers selling to the cooperative. Altogether, he has 12 hectares of vines in total, most of which are old (60–90 years), and which are farmed organically and he is now in conversion to full biodynamics. He tends to use a mixture of carbonic and traditional vinification techniques and works naturally with indigenous yeast ferments and minimal sulphur. These are bold generous Beaujolais and Brouilly wines. Le Rang du Merle is a Beaujolais-Villages from a plot of old vines that is picked later than the other vines. This wine describes full maturity – a sort of Priorat of the Gamay world!
2020 Beaujolais-Villages Vieilles Vignes
2020 Brouilly Vieilles Vignes
2019 Brouilly "Croix des Rameaux"
2020 VdF Eau Forte
2019 VdF Alma Mater Amphora
2019 Rang du Merle
DOMAINE GILLES PARIS, Chiroubles & Fleurie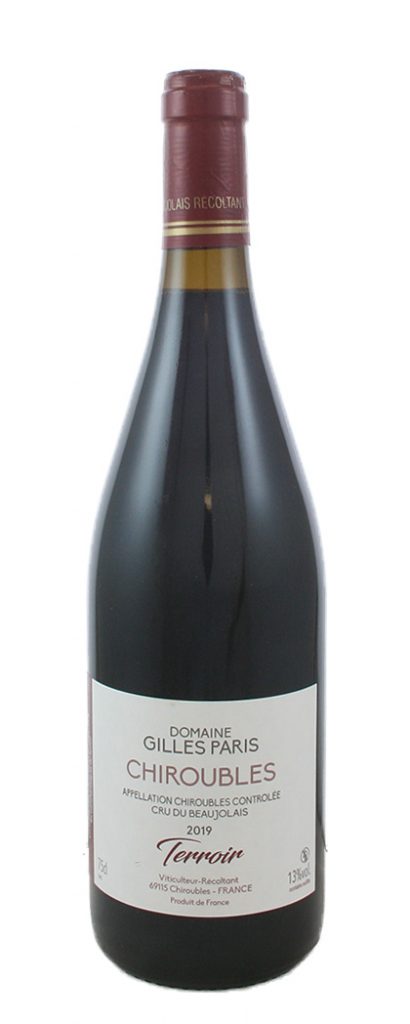 Gilles Paris, born in Quincié-en-Beaujolais, is one of five brothers. It must be in the genes as each one of them is involved in the viticultural world in one way or another. Gilles produced his first wines in 2005, having moved to Chiroubles with his now ex-wife Christine. Her family had some vines within the cru appellation there. Initially his winemaking style leaned more towards using conventional methods but it didn't take long before deciding that he preferred the more natural approach instead, and he transitioned to native yeast fermentations and zero sulphur additions. Gilles makes a full range of wines from Beaujolais-Villages and multiple crus.
2019 Chiroubles Terroir
2020 Fleurie Grand Pré
ROMAIN ZORDAN, CHATEAU DE GRAND-PRE, Fleurie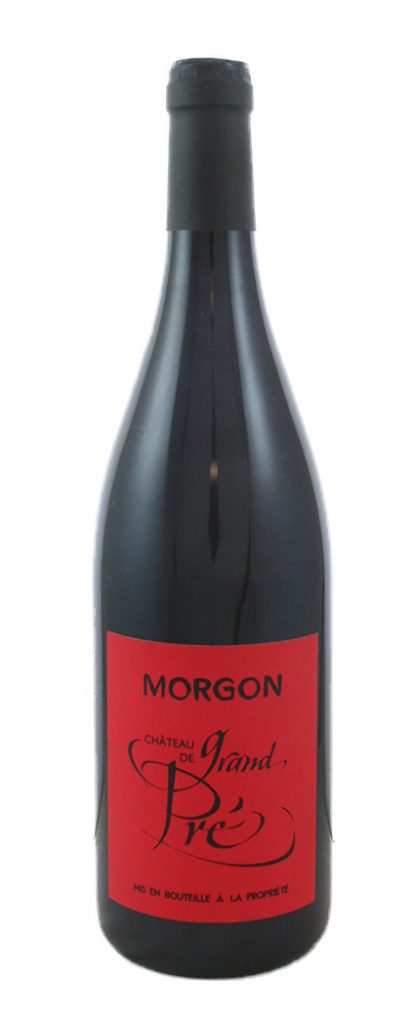 The Château de Grand Pré comprises a beautiful 18th century castle complete with vaulted cellars, a "lieu dit" vineyard and an eight hectare family domain in the Beaujolais region. The winery is located in the heart of Fleurie where they own six-hectares of vineyard, with a further two hectares in the village of Morgon. When Louis and Renée Bertrand bought the domain in 1972, the vines were old and the cellars were in ruins. They took the estate in hand and gave it a new lease of life, replanting and rebuilding. Today it is run by their grandson Romain Zordan, who has brought a modern and organic approach, with sustainable cultivation in the vineyard. The estate has been certified organic since 2012. Naturally vinified, these wines are a true expression of their Beaujolais terroir.
2019 Château de Grand-Pré Morgon
2020 Château de Grand-Pré Fleurie