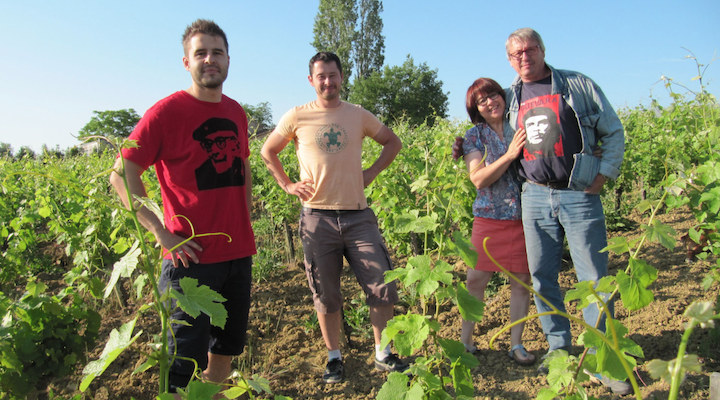 Since 1805, seven generations of the Plageoles family have carried out the tradition of vigneron in Gaillac, producing white wines from native Gaillac white grape varieties, Mauzac and Ondenc and red wines from the native Gaillac red grape varieties of Duras, Braucol and Prunelart. Currently Domaine Plageoles is managed and run by Florent and Romain, their estate comprises 23 hectares of white grape varieties and 7 hectares of red varieties, comprising two separate entities, the family property of Domaine Très Cantous, in the commune of Cahuzac sur Vère, and Domaine de Roucou-Cantemerle, in the commune of Castelnau de Montmiral. In the mid-to-end of the nineteenth century, the family's vines were spared destruction by the phylloxera epidemic, saved from the ravages of this voracious grub by the estate's deep clay-limestone soils. 
How do you like them grapes: Mauzac Blanc, Mauzac Vert, Mauzac Rose, Mauzac Noir, Ondenc, Loin de l'Oeil, Verdanel, Muscadelle, Prunelart, Braucol and Duras. Amongst others!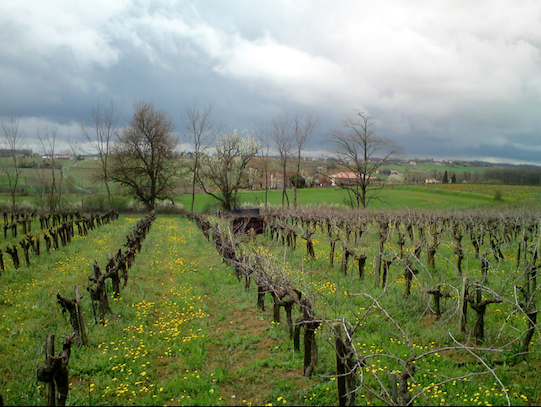 In the vineyard: Organic – certified by Bureau Veritas since 2007, but the vineyards have been farmed organically since 1990. All the plantings in the vineyard are as a result of a rigorous massale selection. No chemical fertilisers, no herbicides, no synthetic products. The vines are trained in gobelet, again a traditional method in this particular region.
In the winery: The Plageoles make an array of styles from dry and off dry whites, sparkling, wines with noble rot, a sous-voile wine (Vin de Voile) aged for seven years under flor, and various reds. The whites are fermented in fibreglass vats, the reds in betons and then matured in cement vats. All ferments are indigenous, all wines do full malolactic version, the whites are filtered as gently as possible, the reds not at all and all wines spend a period of times undisturbed on the fine lees.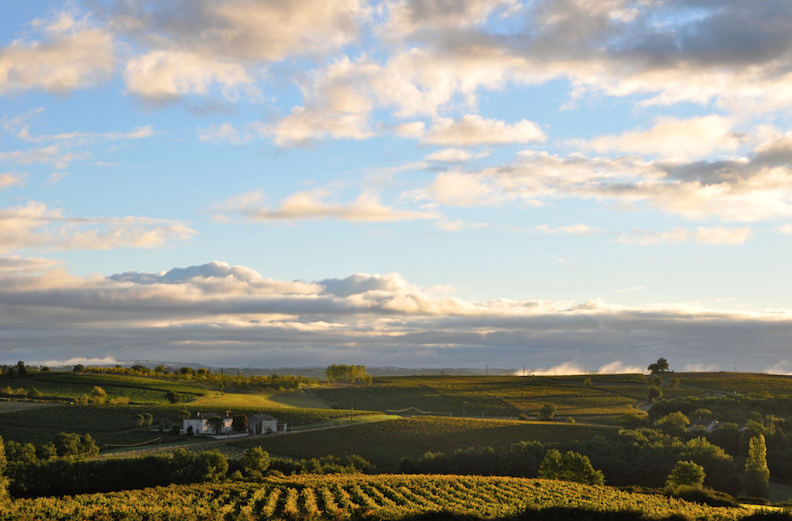 QI: Robert Plageoles (Florent and Romain's grandfather) is an enthusiastic historian, who still indulges his passion, having written two books- one about the local Gaillac grape varieties and another about local viticultural and wine-making traditions. He and all members of the Plageoles family have made the conservation and protection of traditional indigenous Gaillac grape varieties their "conservatoire ampelographique", an unrivalled collection of grape varieties that had been abandoned local vignerons after their own vines were destroyed by the phylloxera in the nineteenth century. The Plageoles family subsequently planted the fourteen historical Gaillacois grape varieties: notably, the white Ondenc, and Verdanel, all seven of the different varieties of Mauzac, and Mauzac Noir and Braucol for the reds. They have therefore made their name with a wide range of natural and terroir-driven wines, some of which recreate the traditional wines once made in Gaillac, most notably the 'Vin de Voile' (aged for seven years in barrel, in a similar way that the Jura's Vin Jaune is made), the 'Vin d'Autan' (a vin liquoreux) and the Mauzac Nature (the traditional sparkling wine of Gaillac).
The Key Wines:
2019 Mauzac Nature
2018 Mauzac Vert
2019 Mauzac Noir
2019 Braucol
2016 Prunelart
2017 L'Ondenc Doux
2008 Vin d'Autan
Food match: The Mauzac Nature makes a great aperitif, but is equally good with patisserie. The lighter reds have an affinity for charcuterie, pissaladière and goat's cheese, the more robust ones are fine with game casseroles. For the sweet wines, try some blue cheese or a tarte tatin.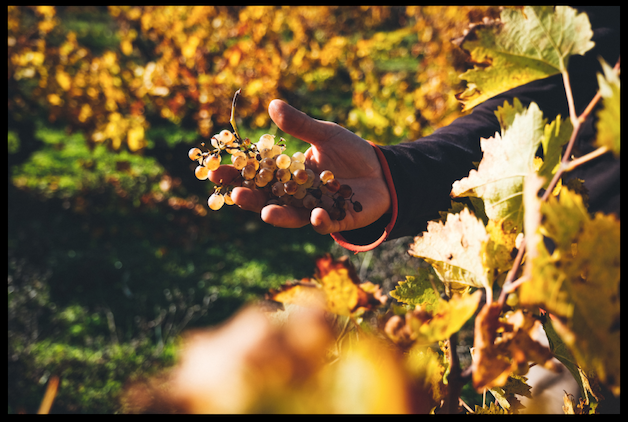 Philosophy: Tradition is not a return to an obsolete past, but rather the permanence of its origins through time ~Frederik Tristan
*
Interested in finding more about the wines mentioned? Contact us directly:
shop@lescaves.co.uk |  sales@lescaves.co.uk | 01483 538820
*Note: We are still open for business, doing deliveries, and keen to help everyone with their booze needs in this difficult time. Natural wine lovers can visit our online shop and order online!