It may be said that nothing in the world is charming unless it be achieved at some trouble. If it rained '64 Léoville – which I regard as the most divine of nectars – I feel sure I should never raise it to my lips.  –Ayala's Angel, Anthony Trollope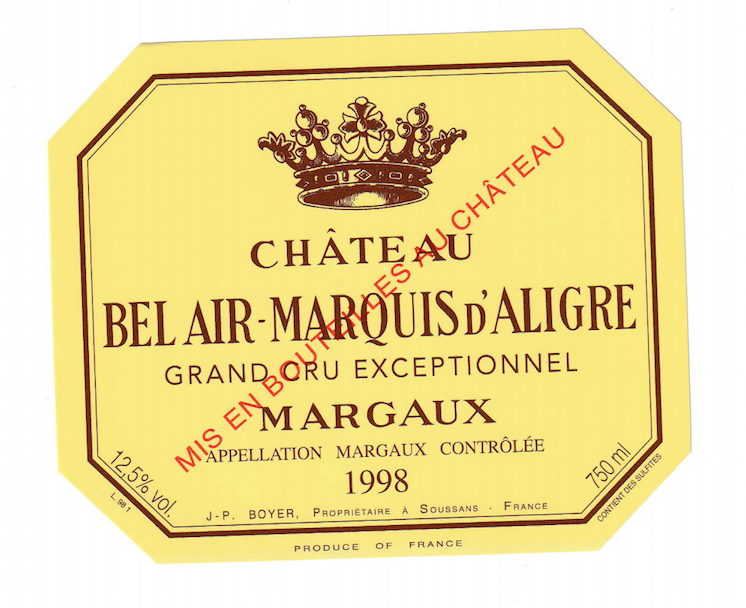 The words Bordeaux and Les Caves de Pyrène are usually only to be found in the same sentence alongside an incredulous snort of derision. Bordeaux, for us stands for many things: ostentatiously wealthy Châteaux, monocultural vineyards, over-spraying of chemicals, oenological tropes such as micro-oxygenation, reverse osmosis, extraction and, of course, the finest barrels known to man. Opulence has become very much a thing; the wines flatter and occasionally flatter to deceive. It is nothing personal. Many of us grew up with Bordeaux; we were weaned on the greatness of the cru classé wines, but in the end, our palates yearned for something less polished, wines of russet yeas and honest kersey noes. Bordeaux hadn't changed; we had.
The words Bordeaux and Les Caves de Pyrène are usually only to be found in the same sentence alongside an incredulous snort of derision.
It was not only the style of the wines, but the culture surrounding them that put us off, especially the desire to put wines and vintages into hierarchies. Even the lowliest expert will have a very firm opinion about this vintage being BETTER than that vintage. Others will assert confidently that a wine is not typical or is even incorrect because it does not conform with the vast majority of commercially-styled wines, even though those wines are a relatively modern phenomenon (in terms of the history and the winemaking of Bordeaux). I may say that I love a particular natural wine, and no-one will argue the toss. But if I give a shout out to a particular Bordeaux wine from a particular vintage, then it is as if I am stepping on the toes of others. Having tasted a particular Bordeaux allows one to generalise freely about that estate. Of course, we have access to various indices, not only the market prices, but also the set-in-stone marked opinions of critics and tasting panels. Bordeaux is more than wanting to drink the wine from a grower or a region, it is the desirability of having the wine, being able to have an opinion about a product that has a certain perceived value.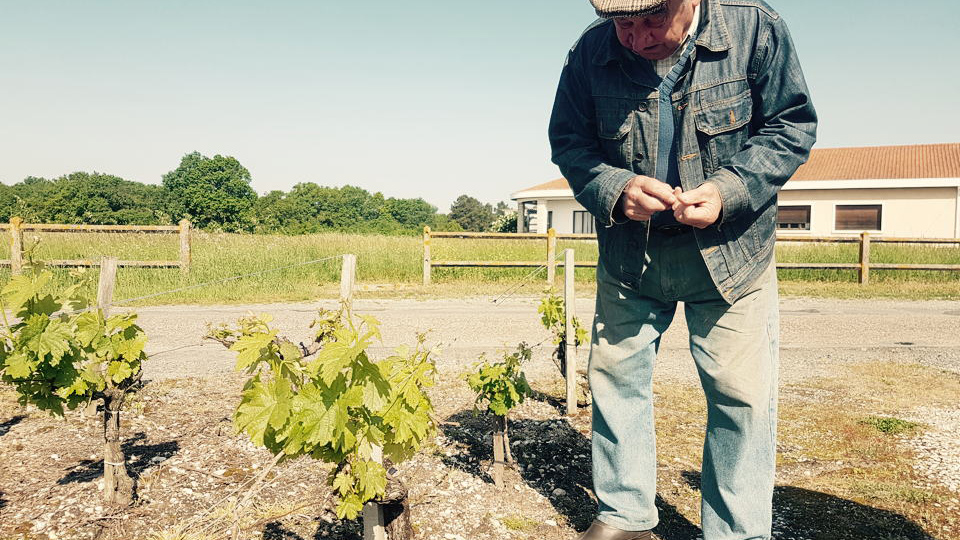 And now time to take an antidote. Chateau Bel Air Marquis d'Aligre takes longer to say that it does to drink a bottle. Its ancient history was illustrious to say the least. Here's Neal Martin with some background gen:
'The famille noblesse of d'Aligre originated from Chantres and became extraordinarily wealthy during the 1700s, counting two French chancellors and numerous high-ranking magistrates amongst their dynasty. I suspect that it was the third Marquis d'Aligre, Étienne Marie Charles de Pomereu d'Aligre that acquired the estate since there was a cru that bore the Pomereu name. Originally the wine had been known as "Château de Bel-Air" and given the Marquis's connections it became esteemed within French high society. At some point he appended his name to create the rather long grandiose title of today. Perusing the 1898 Féret guide, the proprietor had changed to Ernest Rosset. The guide waxes lyrical about the wine that attained equivalent prices of Third and Fourth Growths. I have no clue as to when exactly Jean-Pierre's father, Pierre Boyer, came into ownership of the estate. What is true is that in the 1930s its wines were esteemed and it was one of six Cru Bourgeois Exceptionnels until the classification was abandoned.'
No, this is not typical Bordeaux. The wine is arguably being made in the same way as it was back in the 19th Century.
No, this is not typical Bordeaux. The wine is arguably being made in the same way as it was back in the 19th Century. The estate itself comprises 13-hectares, of which octogenarian and hermetic legend M. Jean-Pierre Boyer farms just three, renting out the other ten hectares to his quite well-known next-door neighbour Chateau Margaux. Indeed, they have had an historical arrangement over the years to swap parcels. The vines are on average about 50 years old with some super-gnarly pre-phylloxera ungrafted ones cultivated by the traditional method of marcottage. Thus far, Jean-Pierre has made around 69 vintages (I know, I've lost count also) from these straggly specimens (the opposite to the classic primped Bordeaux ranks of trained rows).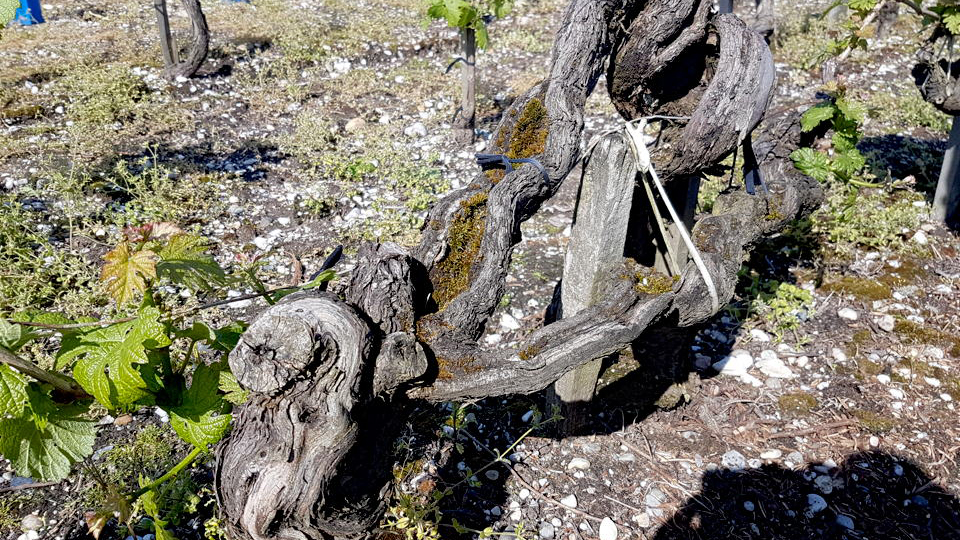 Delicate yet complex, 'claret' in colour, the wines undergo a long natural ferment with no extraction and the juice remains in the cuve until spring, followed by 6 months in old oak then two to three years in huge cement vats before bottling without filtration. The blend is approximately 35% Merlot, 30% Cabernet Sauvignon, 20% Cabernet Franc with Petit Verdot, Malbec and Carmenere making up the rest, although it does vary from vintage to vintage.
These wines are provocative to some, delicious to others (like me).
The 2010 was surprisingly vivid purple-red and sported aromas of fennel, tea and herbs. There was a sour curranty, almost gravelly crunch (which I am rather partial too), the palate was fluid and fine propelled by great acidity. Because I drink wines that have no influence of new wood, then this style is familiar to me. It is reminiscent of a Malbec from the Loire or SW France, there is a Saumur Champigny gracefulness and perhaps a hint of Beaujolais in the cool vintage.
2005 has a bitter cherry fruit character. Pleasing, almost chewy acidity and sandy tannins. Long finish. Very serious wine. This will age for a long time.
2000 – Developing a hint of mahogany around the rim and initially more mature on the nose, but quickly becomes focused with dried herbal notes, grainy tannins and the estate's trademark wake-you-up acidity. The longer it is open the tighter and more focused it becomes, always the sign of a great wine. Excellent effort and will drink well for another five to ten years at least.
1998 – Showing some maturity now. Brick red with mahogany tints. Aromas of bruised red plum, confit cherry, walnut, clove and dried spice. Drink now and over the next couple of years.
'The wines were cut from a totally different cloth to any Bordeaux I had tasted. They evoked a fast-disappearing era of Bordeaux. They were remarkably consistent, and their backstory made them intermittently profound, extraordinarily pure, almost Saint Julien-like in style with sappy finishes that urged another sip. Let me emphasize that those who relish satin-like textures and big, bold fruit in their Bordeaux ought to steer clear of Bel-Air Marquis d'Aligre. Without the protective, cosseting carapace of wood you inevitably obtain a "raw" wine that can be jarring to taste buds accustomed to élevage in high-quality barriques. They are expressions of terroir in its most unadulterated and unmasked form.'  —Neal Martin for vinous.com
With Bordeaux certain people expect consistency. For them, a wine should always measure up to the "objective" ratings given to it. That is the price of recognition. The idea that wine might be mutable by its very nature or that two people who taste the same bottle will probably wildly disagree about whether it is wonderful or awful, is still seemingly anathema to the wine industry that trades on certainty. M. Boyer is evidently not given to vouchsafing his secrets, so will be regarded as an old peasant stubbornly ploughing his own furrow, figuratively and literally, and ignoring the modern world around him. For us, mystery is a charm, and so is the wine, pure and uncompromising, for it is what it is and that is what we love about naturally-made wines.
We can heartily recommend reading Neal Martin's article on this one-of-a-kind domaine (calling it a Chateau would also seem to disrespect the artisan nature of the whole endeavour).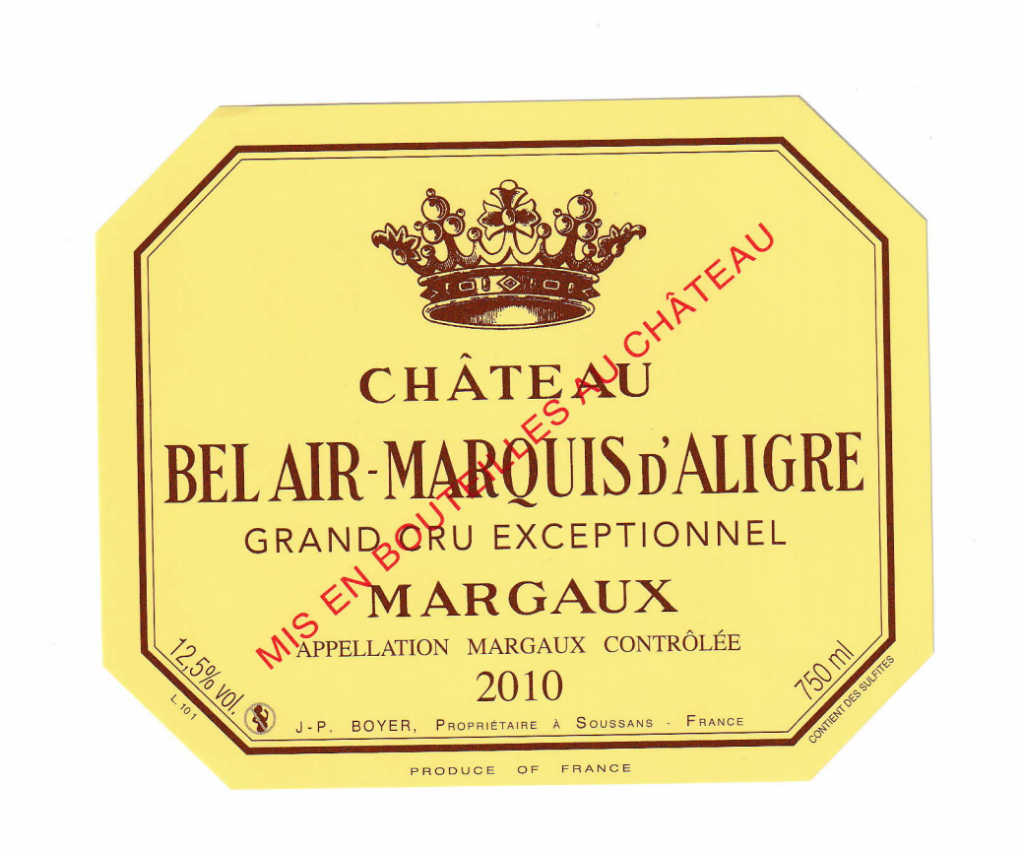 Wines available:
2010 Chateau Bel Air Marquis d'Aligre
2005 Chateau Bel Air Marquis d'Aligre
2000 Chateau Bel Air Marquis d'Aligre
1998 Chateau Bel Air Marquis d'Aligre
*
Interested in finding more about the wines mentioned? Contact us directly:
shop@lescaves.co.uk |  sales@lescaves.co.uk | 01483 538820
*Note: We are still open for business, doing deliveries, and keen to help everyone with their booze needs in this difficult time. Natural wine lovers can visit our online shop and order online!