LITTLEWINE is educational wine platform using various media to bring the world (and the work) of small artisan spirited wine producers to life and to connect likeminded wine lovers. There will be detailed profiles, beautiful photography and documentaries. Some of the editorial content will be free-to-view, the rest by subscription.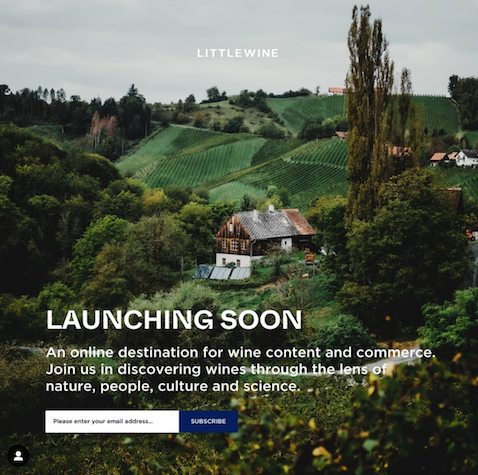 There will also be the opportunity to buy the wonderful wines of these producers from the LITTLEWINE Bottle Shop.
LITTLEWINE is the project and brainchild of our good friend, Christina Rasmussen, who has teamed up with Daniela Pillhofer. We wish it all success!
At LITTLEWINE, our mission is bold but simple: We want to make wine more fun, sustainable and educational by using words, film and audio. We see wine as a medium to raise awareness for today's biggest challenges, many of which are rooted in the imbalance and exploitation of natural resources, or have arisen as a result of long-term chemical agriculture. By speaking to eco-conscious makers, we explore the world of wine through the lens of nature, people, culture and science. By using technology, we share stories that inspire conversation, debate and initiatives that will help our communities to revive the planet. 
In times like these, where we cannot be physically together, we hope that LITTLEWINE can contribute its part to upkeeping community spirit. We strive to bring inspiration to you, your family and friends, and to provide a platform for the winemakers themselves – the people behind the bottle – to share their knowledge and their stories.
Contact LITTLEWINE: