Another Unicorn in Our Stable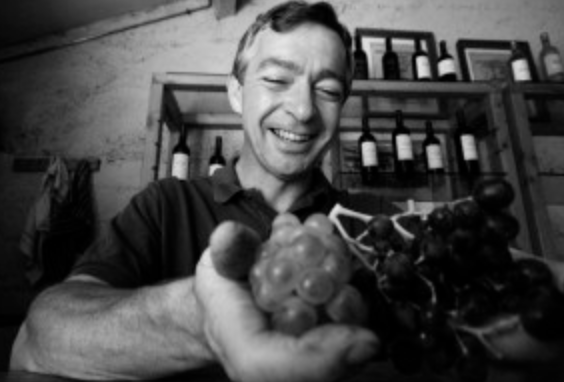 Our spare Ribeyrenc
Ribeyrenc, also Rybeyrenc, though grape encyclopaediae will have it under the more prosaic-sounding Aspiran), is a variety that was traditionally grown between Minervois and Clermont l'Hérault, but all but died out with phylloxera and the big frost of 1956. All was not lost, however, as Thierry Navarre's grandfather had some vines. The cultivar is well adapted to the Mediterranean climate, and intriguingly, it ripens late being picked towards the end of September, usually a recipe for high alcohol, but in this case always a light abv of around 11.5-12%.
Once upon a time the vineyards of the Languedoc essentially comprised one third Ribeyrenc, one third Oeillade and one third Picpoul. Although we think of them as natives, Carignan and Grenache Noir arrived from Spain in the 19th century, and were planted after phylloxera.
There are only three vignerons with Ribeyrenc in the whole of the Languedoc, namely Patricia Domergue at Clos Centeilles, François Henri in St. Georges d'Orques and Thierry.  Thierry owns just 1.75 ha and makes around 2,000 bottles a year! Talking of rare birds and hens' teeth, Thierry also has some Ribeyrenc Blanc that features in a blend with Clairette.
Only 7 ha remain in the Languedoc.
Ribeyrenc Noir prefers to be grown in the hills, rather than on the plain. This version derives from vines on south-east facing slopes on slate (brown schist). Yields are a measly 17 hl/ha, farming is organic with herbal preparations. Triage is done in the vineyard and the winery. Thierry does not destem as the skin of the grapes is so thin and fragile. The grapes gently fall into the small cement vats where they ferment. Ageing in cement vats is for 6 months. No oak, naturally.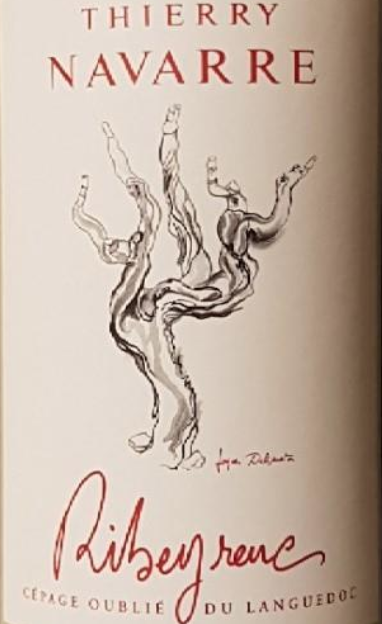 The wine itself is enchantingly demure. The colour is pale red, the nose has some light perfume (violets and peonies), the palate is very mellow, with some fresh cherry fruit and the merest whisper of garrigue and white pepper. It's delicious and takes longer to pronounce than to drink.
2017 VdF Ribeyrenc, Domaine Thierry Navarre
*
Interested in finding more about the wines of Thierry Navarre? Contact us directly:
shop@lescaves.co.uk |  sales@lescaves.co.uk | 01483 538820