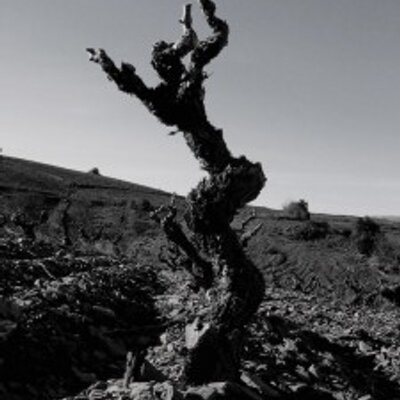 Who is Les Caves de Pyrène
No, Hu is the leader of China
No – it only works as a homophone
Who are you calling a homophone?
No, Hu is the leader of China
Whisper it not in Gath or on Twitter but it is possible that before the rending of the rocks Les Caves de Pyrene will have a new web site. Or rather a web site, since what we currently have is anti-functional to say the least. Hitherto, our counter-slickness has apparently mirrored our love of natural wines. Our virtual presence has been virtually non-existent, rough and ready with no frills or furbelows.
Good wine needs no bush (naturally)*'; we have eschewed advertising on the usual channels, preferring to let the product speak for itself. However, there is a point when you realise that communication is important and that one may enthuse a wider audience by disseminating information in a visually stimulating way.
* In ye olden times, taverns and private houses where beer or wine could be bought by travellers, had a branch or bunch of ivy hung up outside, ivy being sacred to Bacchus, the god of wine. If the liquor offered for sale was of excellent quality, there was no lack of customers, ergo no need to hang out the ivy.
A Potted History
Once upon a time…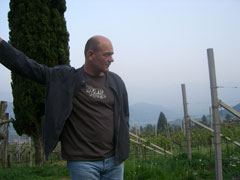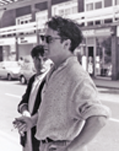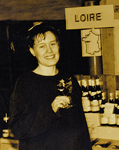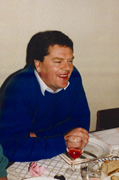 … in 1988 – the original gang of four – Eric Narioo, Liz Reid, Christian Gaucher and Adrian Scholes banded together to form a company called Santat Wines (santat being the Occitan for santé), a small wine importer and distribution company, specialising in the wines of Eric's native Gascony. This tiny operation was based in Godalming, sold wine out of the back of a van and sometimes from a damp cellar.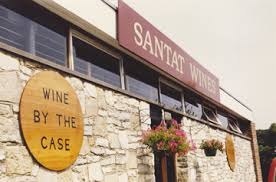 From tiny acorns, medium-sized acorns sprouted. A cramped cellar became a shop. The list then was, by current standards, a meagre 100 or so references, but packed with rare, often unpronounceable gems. The world would learn to love Jurançon, Pacherenc and Madiran – but maybe not yet. And the business was still a tiny operation with Eric simultaneously wearing the hats of salesman, wine buyer, van driver and car-pranger extraordinaire.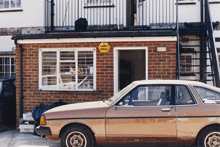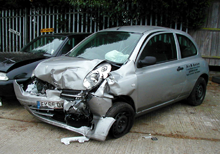 And lo, the growth was organic. There was no grand plan, but rather a steady fermentation of ideas. Some of them bubbled into fully-fledged projects, others remained pipe dreams. Meanwhile, Santat metamorphosed into Les Caves de Pyrène, firmly thrusting us into the French Basque pigeon-hole, as t'were, although though (dis)usage Pyrene was whittled away and we were called, by our more linguaphobic customers, Lez Kayves for short – or CDP for shorter. If the chapeau fits… And lo the office moved from a small shed to a larger shed and thence to a positively palatial open plan showroom above a small warehouse and a shop. Meanwhile, the reps, or sapient sutlers to use a T S Eliotism, marched into the CDP ark by one by one, usually plucked from behind the bar of one our favourite watering holes having agreed to take Eric's shilling in a moment of inebriated abandonment.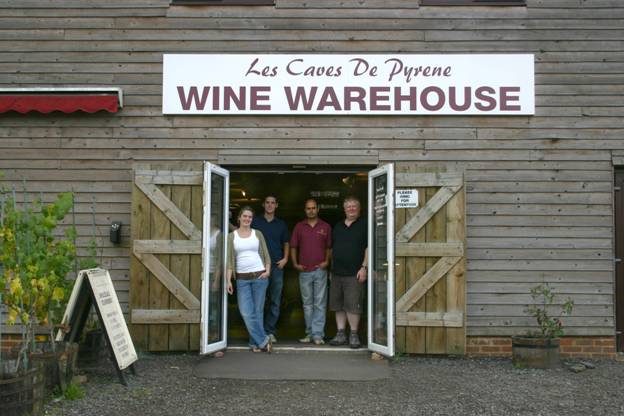 The company grew organically. And so did the wine list, once a pithy ten page portfolio, creaking and groaning and eventually bursting through the surly binding agents. Now it runs to 400 pages; a totemic document, a Cecil B De Mille of a list, although the production values are still non-existent. In the world of pr-primping glossy, the CdP list is still the flattest of matt.
From France to Italy. From Italy to Spain. Expeditions were launched. The buying process was subtle, involving cultural immersion in the region, understanding the history, the geography, the language and the cuisine. Often there was no end result. A five week sojourn in Argentina yielded some mumbly Spanish lingo but zero wines, whilst a trip to wine New Zealand involved sleeping on its beaches and returning with lot of ideas but no new agencies. Patiently, carefully, we came, we saw and assembled. We put a girdle around the wine world and gave it a good squeeze. Our list gradually grew in strength, depth and diversity. What informed the buying and united the wines was a theme – and that was the search for terroir.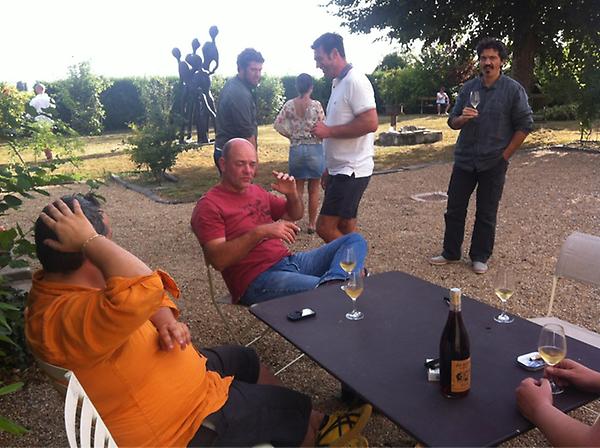 It seemed to us that the best wines, the truest wines, were born out of sensitive farming and a proper respect for nature and its processes. Our buying thus gravitated naturally toward those who farmed responsively, sustainably and with an environmental consciousness. Moreover, it was not really enough to be symbolically organic and simply to abstain from chemical intervention in the vines; the holistic approach had to be felt in the very fabric of the wines themselves. We found ourselves appreciating wines which were less mediated by technique, by oenological trickery, wines which were not over-wrought, spoofy or pretentious. They could be simple or they could be complex, but they should be singular, energetic, vital and nourishing.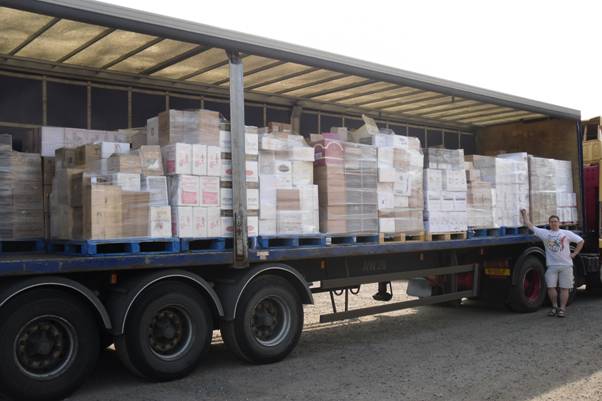 And thus we became associated with natural wines. We did not create a movement nor climb aboard a marketing bandwagon. We've never followed trends, never courted critical nor consumer approbation, never felt the need to sacrifice quality for advance nor dilute our offering to be competitive. The Real Wine Fair and The Natural Wine Bars have allowed us to focus our energies on what we love and showcase a range of delicious wines from artisan growers throughout the world. Rather than promulgating big ideas and venting grand mission statements, we felt there should be a forum (or forums) for fun and exchange and allowing people to discover this gloriously diverse wine world for themselves.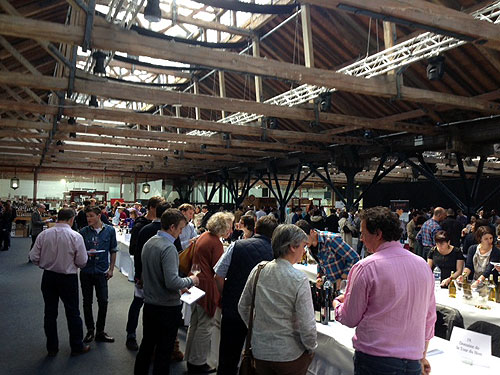 In the ever more competitive and commercial environment where buying and selling wine is part of the great utilitarian game we feel that we need to put down some roots, figuratively speak. We do this by forming lasting friendships, supporting small enterprises, encouraging the people who are stewards of the land and custodians of (vini)culture. We have the one world ideal – bringing people together through their shared love of wine and wine culture. In creating a wider family we find ourselves growing and changing in response.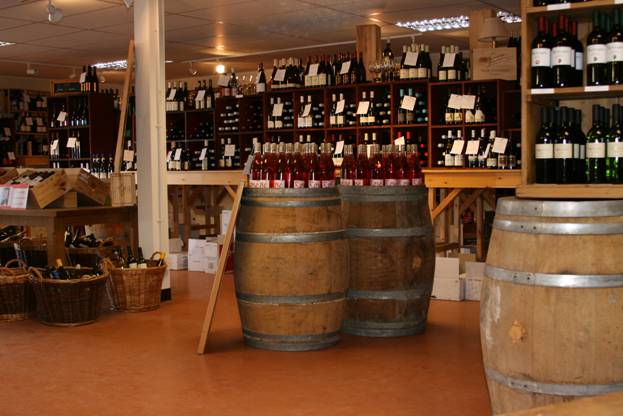 We are a small company with brave – and often crazy — ambition and a big heart, that comes from the warmth of the people who work for us, and also from the warmth of the people who are part of that wider family.
Now look at us…
Les Caves de Numberwang – a quick stattering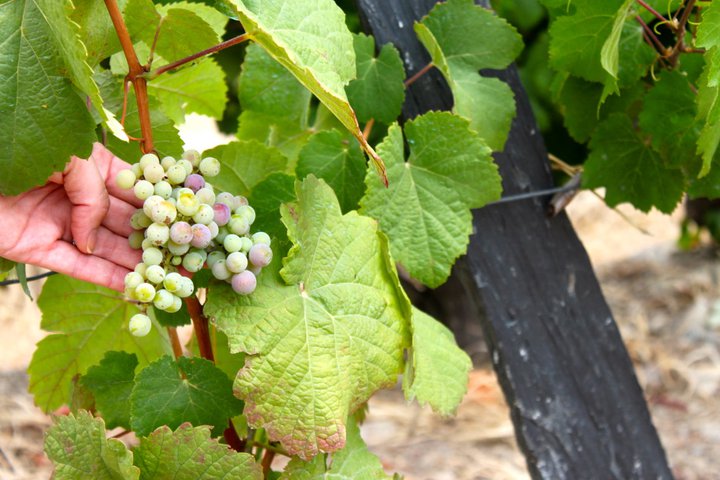 1,700 wines
400 growers, mostly small artisan
300 grape varieties
260 working organically or biodynamically
150 working "naturally" (define…)
We sell twice as much Melon de Bourgogne as Pinot Grigio per year!
We add 70-100 references to our portfolio every year!
We list over 50 examples of Chenin!
AOC = Absence (of) Oaky Chardonnay!
9 growers from Georgia
Gamay-palooza!
We get a 6 bottle allocation of an 1860 Palo Cortado Solera from Hidalgo per year!
Tasty tastings!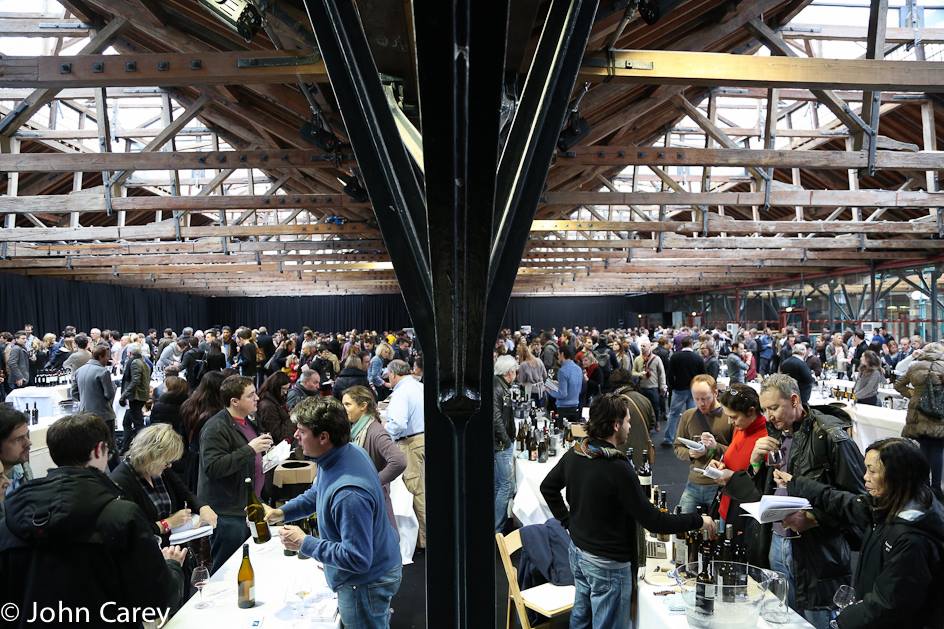 We organise The Real Wine Fair – #4 coming in 2016
We held the first ever tasting in the UK devoted purely to clay wines (entitled "Feats of Clay")
We pioneered the "Sherry and Tapas Crawl"
We hold an annual "fighting wines" tasting for wines under £10
We promoted and organised the first ever growers' tastings for SW France wines, including one where five guest chefs cooked for over 200 guests!
We've also held dedicated wine tastings for the Loire, Spain, Piemonte, Australia and the US…
Feeding frenzy!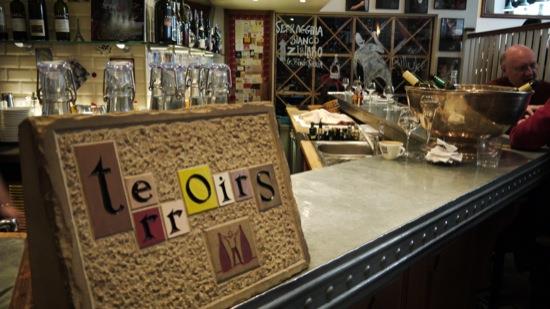 We are co-founders of four wine bar/restaurants in London
Plus one in Spain …
…And one in Melbourne!
We have co-hosted four Georgian supras with tamadas, polyphonic singing and loads of cha-cha-cha…
We once flew a chef from SW France who cooked a 14 course meal for over 200 trade customers
We've organised camping trips where the growers themselves cook for our customers
Promote this!
We have organised and run The Real Wine Month, a promotion where over 200 restaurants pour organic, biodynamic and natural wines in their establishments for a whole month. The promotion has been taken up through the UK – from the Highlands to Cornwall and throughout the whole of Ireland to over 100 restaurants, wine bars and shops in London.
Strange but true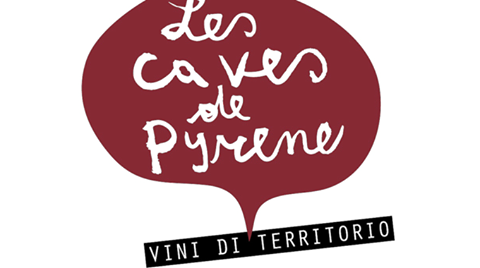 We introduced a totally new wave of Australian wines into the UK
We ship wine to 7 countries in the world
We have La Cava Espana and Les Caves Italia, sibling companies in Spain and Italy
We've helped to commercialise one of the first wines made from wild vines
We sold the first English Pet Nat
We have around 50 orange wines on our list
Regional French specialists but also…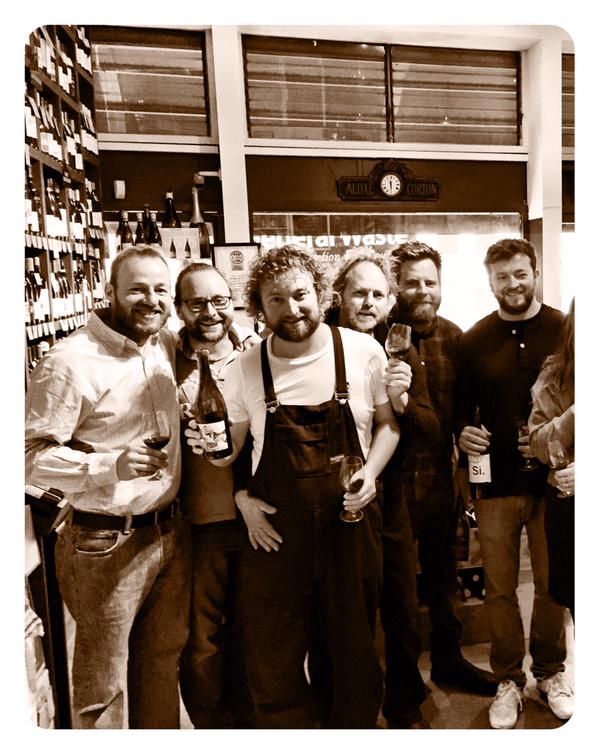 Les Caves di Pirelli – 100 growers in Italy
La Cava – 40 + growers in Spain
The Kangas of Pyrene – 13 growers in Oz – and counting
Les Caves de Vienne – 8 growers in Austria – and counting
We're not ageist – we love vieilles vignes!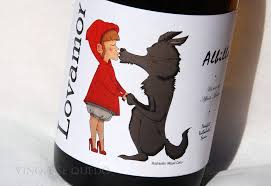 110 year Pinot Vrai from Champagne
120 year old Albillo from Ribera del Duero
130 year old Cinsault from California
130 year old Carignan from Roussillon
160 year Romorantin from Touraine
250 year old Assyrtiko from Santorini
Hi! We don't suffer from vertigo…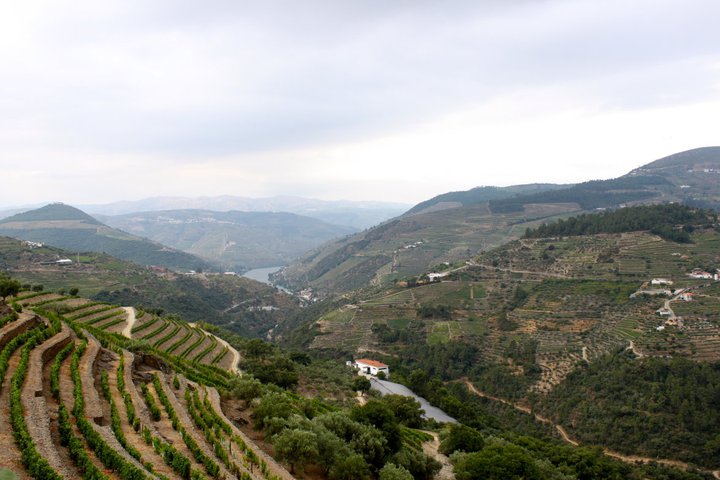 Wines with altitude. Vineyards at:
1,300 metres in Val d'Aosta
1,300 metres in Tupungato, Argentina
1,200 metres in Etna
1,100 metres in Ribera del Duero
We also love…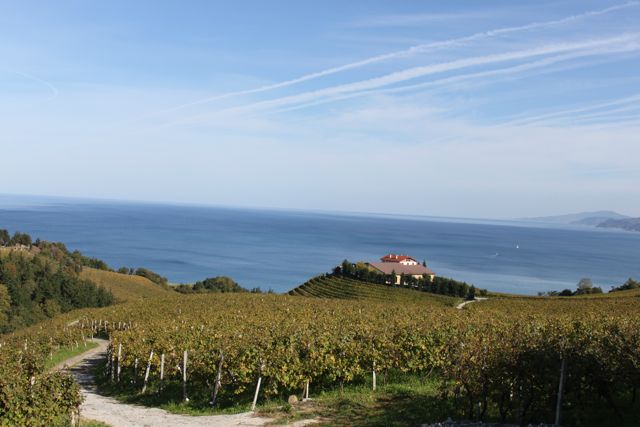 Wines which are relatively light in alcohol
Wines which do not bear the imprint of new wood
Wines from volcanic soils
Wines marked by maritime influence
Pet Nats
Pet Nots 
We're potty about terracotta be they qvevris, tinajas or amphorae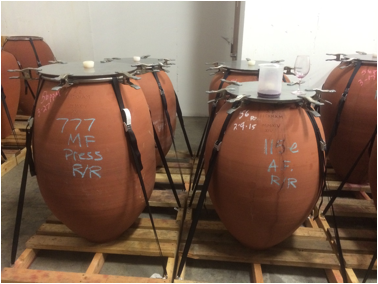 Examples from Georgia, Italy, Spain, France, Oregon, California, NZ, Chile, Portugal
Our list is a rare-grape symposium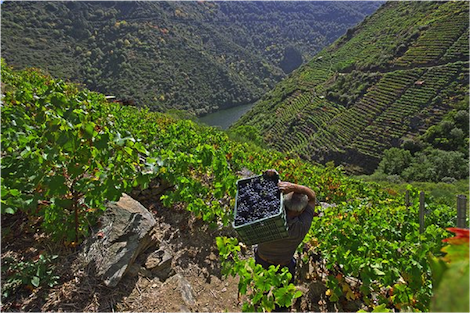 Gringet; Prunelart; Menu Pineau; Terret Gris; Lado; Forcayat; Ojaleshi; Enfarine; Tintore di Tramonti; Rybeyrenc Noir; Gascon; Krakhuna…
The new Les Caves de Pyrene web site launches "officially" on 12/10/15. And if it doesn't it'll launch when it damn well feels like it!