Cahors (and Cassoulet) to Cult Wine

Cahors (and cassoulet) – Those of you who don't have duck fat coursing through your veins look away now for this a paean to three C's: cassoulet, Cahors and cholesterol. Certain foods take me back to places I've never been and conjure effortlessly a John-Major style misty-eyed epiphany:
The ploque of boule upon boule in the village sandpit, a glass of chilled pastis, grimy-faced urchins in rakishly-angled caps with their warm crusty baguettes cradled like sheaves, old maids cycling home with their confit de canard – and is there cassoulet still for tea?
Cassoulet is more than a recipe, it is a visceral sacrament based on ritual and intuition. There is even a moral dimension associated with this dish for to cook slowly and with care is to suggest that food is precious, should be savoured and not wasted. Patience is the slow careful flame that transforms the off-cuts, bones, beans and sinewy meat into wholesome nosh, reduces and melds the various components to the quintessential comfort food. The origins of cassoulet and the regional, even familial, variations, recounted so eloquently by Paula Wolfert and others, add to the mystique of the dish, which seems to exist as a metaphor for all such slow-cooked peasant dishes in Europe.
Slow cooking is a luxury in a world driven by convenience and fraught by the notion of wasting time. The genius of slow food is that it nourishes more than our bodies; it also teaches us to appreciate the value of meal time. The taste of things is influenced by the degree to which we engage with food and wine; how we savour and understand it, the value we ascribe to details.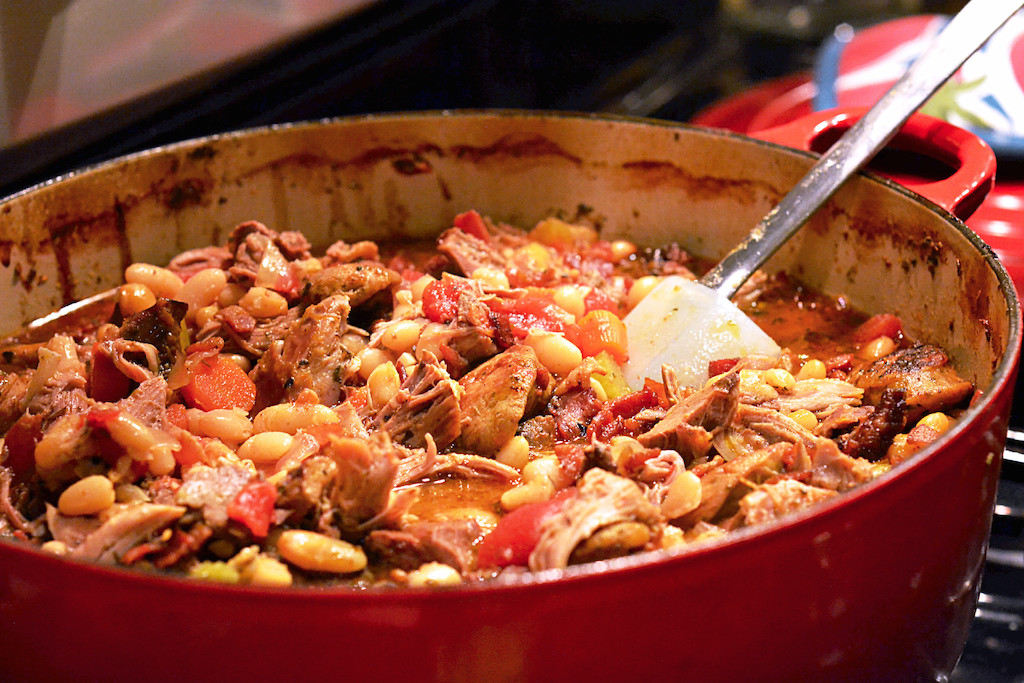 Eating cassoulet without a glass of wine though is like trying to carve your way through the Amazonian jungle with a pair of blunt nail clippers or wading through lava in carpet slippers. We should accept that some combinations are meant to be. It's called a local marriage not because it is a love-date of perfect unquenchable affinities, but because it is a hearty entente of two mates with close memories of where they come from. Cahors is renowned for its medicinal, iodine flavour; it expresses notes of tea, fennel, dried herbs and figs; it has a pleasant astringency and a lingering acidity. Cassoulet is crusty, oozy and gluey, beans bound by fat. The food requires a wine of certain roughness and ready digestibility. Sweet, jammy oaky reds and powerful spicy wines lack the necessary linear quality; sometimes we should look at wine as an elegant seasoning to the food. Cahors adds a dash of pep (and pepper) to the stew whilst remaining aloof, and cleans your palate by providing a cool rasping respite from the richness of the cassoulet.
California – see also Nappy Valley Syndrome – The Gallo-lean philosophy of Cornucopernicus that posits that the world of wine revolves around money.
Californication – Obscenely high prices from the abovementioned country
Califormula – A recent Napa tasting left me so unmoved I had to take an anti-Cabernet tablet to come down off the ceiling afterwards, whilst the memory of Chardonnays tasting like lemon soup with deep toasted vanilla croutons doing the backstroke still lingers painfully.
Canopy Management – Standing on one leg like a stork and spearing a smoked salmon toast triangle with funny-coloured whipped cream on it, whilst balancing a glass of champagne on your nose and pretending that a perfect stranger is your long lost brother. No?
Carmenere – The Bordeaux refugee appropriated by Chile. Picked early gives green peppercorn aromas and flavours, harvested later it tastes like a liquid Hershey bar. Co-planted with Merlot and often confused with it despite the fact that the vines, the leaves, the grapes were different in virtually every respect.
"With that he poured the glass of blood-red Carmenere that clung to the glass with butterfly wings that seemed to edge up the lip of the stemware as if they were trying to escape…. What I heard in that glass was not the singing of peasants or the sound of panpipes so familiar in Chilean wines, but the sad roar of the Antarctic Ocean and the distant wallowing of walruses. This was a wine made from the legendary Tierra del Fuego vines grown in his Aconcaguan vineyard. Its perfume was heady – all berries, sun and mountain water diverted from the melting glaciers to irrigate his vineyard. The flavour was exceptional and the effect bedazzling. Moments of conquistadors flashed before me; gold-covered mountains and fleeing Indians; blood and earthquakes; mountain pumas and Mayan cities."  Oberon Kant's Big Book of Wine – Pedro 'El Diablo' Escovar
Cava – When someone asks me whether we list a cava it is usually a not-so coded demand for something light, effervescent and cheap. Especially cheap. The idea that cava could come from organically farmed vineyards and be crafted with the same care as champagne might surprise many people, even those defenders of Spanish wines who write cava off as a mediocre aberration and until recently we would have said "Cava cave emptor!" This is the story of Cava Recaredo, one of the few wines to buck the cava bargain bucket trend. It ain't cheap, but then it ain't your normal cava. It's not the fizz that creates the buzz, it's the wine that is the biz.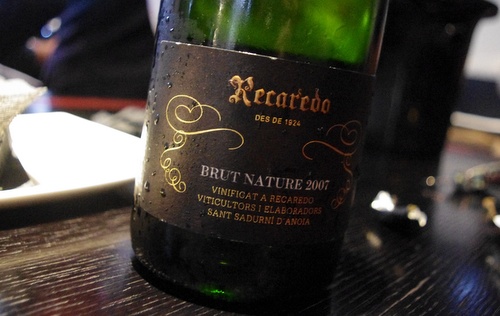 Andrew Jefford, in a virtual homage to Catalonia, has some positive news. From World of Fine Wine: "At its best, it is a sparkling wine which is emphatically not structured by acidity – and hence doesn't need dosage (though many great Cavas do have some dosage).  Its informing beauties are those of fragrance and aroma.  It glides and floats rather than slices and incises.  It is flowery and languid, yet at the same time complex and mouthfilling.  It is a archetypical Mediterranean white, lifted and amplified by bubbles. Not only is acidity relatively unimportant in its architecture, but fruit flavours, too, may be recessive by cool-climate standards: a hallmark of Mediterranean whites.  Far from 'gaining nothing' by time spent on yeast or in post-disgorgement ageing, ambitious Cava gains almost everything from these processes, precisely because its intrinsic fruit notes – in contrast to its primary aromatics – are so muted.  Time spent on yeast is what amplifies, layers and refracts its primary aromatic profile, and this complex aromatic weave laid gently on the downy, quiescent Catalan fruits is what lends the best Cava its magnificence and its grandeur.  (After that eloquent panegyric even I might give cava a whirl.)"
Cellar – For the purposes of an amateur even one bottle of reasonable quality stored in a cupboard constitutes a cellar.
Cellaring Wines – Hamlet's father's ghost was the "fellow in the cellarage". Let's ask him. "But I am forbid to tell the secrets of my prison house". Be like that then.
Chaptalisation – A sacred rites of passage where wine is compelled to swallow sugar to graduate from a sweet-natured and retiring bag of bones to become virile and confident enough to carouse at top table with BIG FOOD.
Champagne – a sparkling liquid that has established a right old bubble reputation. Ah, you know that song "I get no kick(back) from Champagne", champagne has been the drink of plutocrats, both bloated and rakish, the currency of celebration for centuries. Ever since Dom Perignon allegedly said "Come quickly I am tasting stars!" the stars have been tasting champagne. How so? Because, as Dick Swiveller might have said, it is not a wine to be tasted in a sip, but guzzled greedily. The nadir for champagne was surely the lead-up to the millennium with absurd hype about shortages (what were we going to do – bathe in it?), leading to price rises, but more significantly the release of unworthy product. One of the major grande marque houses is currently wooing restaurants by reducing its prices by 25%, giving out vast amounts of free stock and offering expense-paid trips the USA. Another is selling its champagne to a major London restaurant group for less than the cost of production! Nice to know they have confidence in the quality of their product. (Laughs like a wounded moose strapped to a cement mixer)
Champagne 2 – a boost to wit and hilarity as in "champagne is a great leveller. It makes you my equal".  The Philadelphia Story – McCaulay Connor
Champagne Cocktails –
4 cockerels
1 bottle Krug champagne
Nail the cockerels to your worktops, ensuring that they are facing the wall. Shake the bottle vigorously and then uncork it. Immediately thrust the foaming neck of the bottle up the rear of each cockerel in turn. Seal each rear with time-delay window putty. Now retire to a safe distance before the whole thing blows. Have a small sherry at your local inn.
John Henry Dixon – How To Peel An Otter
Champagne, Good – Or good champagne.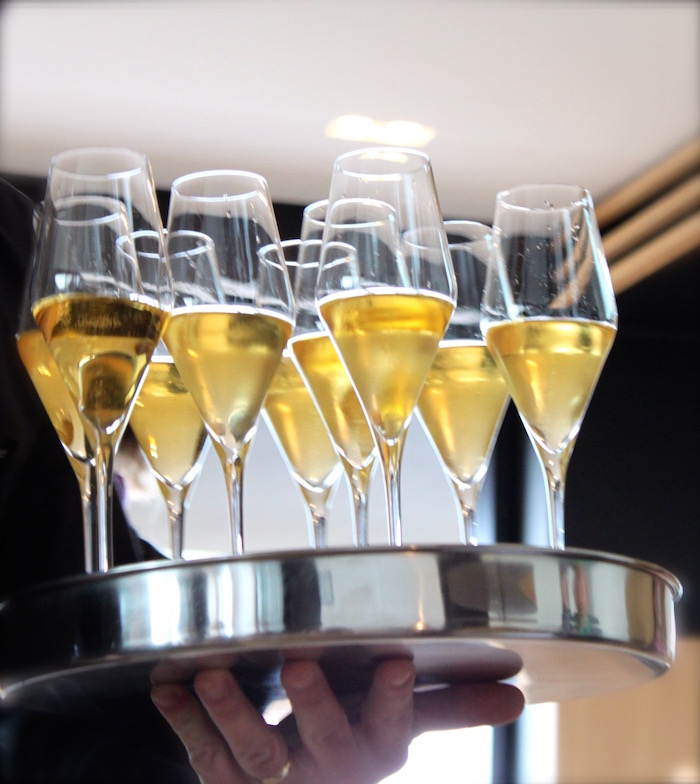 Champagne Nomenclatura
A good mousse – bubbles the size of tennis balls
A fine mousse – bubbles the size of ping pong balls
Gentle mousse – one bubble the size of a football
A Nice Moose – a bubbling caribou who'll stand you a bloody good glass of champagne
Chardonnay –
A Study in Clarets by Sir Robert Parker Doyle
"Is there any other point to which you would wish to draw my attention?"
"To the curious incident of the oak in Chardonnay".
"There was no oak in the Chardonnay".
"That was the curious thing".
"Holmes, for the life of me, I cannot tell what this wine is".
"It's all there in front of you, my dear fellow. You know my methods, Watson, apply them".
Obediently, I wrote down each sensation with as much method as I could muster: "Lemon entry in the mouth, smooth vanillin…"
"Lemon entry, my dear Watson?" said Holmes quizzically peering over my shoulder.
Chardonnay, Chips Therein – An Argentinian wine maker was found guilty of flavouring his Chardonnay with new oak staves. "It wasn't the oak planks that the authorities didn't like", he confessed, "It was the fact that I forgot to remove the two-toed sloths that were still clinging to them for dear life".
Chasselas – a grape with more synonyms than you can imagine ranging from Abelone to Zupljanka (my favourite is Biela Plemincka Chrapka – stop sniggering), grown in Switzerland, where it is number two grape, as well as Alsace, Loire, Germany, Hungary etc. Also known as Fendant it goes well with fondue.
Chasselas 2 –
Second Yorkshireman: Nothing like a good glass of Château de Chasselas, eh, Josiah?
Third Yorkshireman: You're right there, Obadiah.
Monty Python: Four Yorkshiremen
Chateau-bottled – From a palace to a privy a chateau could be anything, and so might the wine, from flim-flam dressed as Mouton or Mouton dressed as mouton (although this is unlikely!). Further reason to believe that people in Bordeaux have an edifice complex. Also used in a pejorative sense as in "chateau-bottled shit".
Cheap Champagne – "The taste of an apple peeled with a steel knife". (Aldous Huxley)
Cheap Wine 1 – The cheap wine movement has opened up the pleasures of wine to many of those who might not have otherwise have tasted them, and that is a great thing; taken to extremes it is a kind of philistinism, narrowing our horizons and stunting our palates.  Evening Standard Wine Guide 1997 – Andrew Jefford
Cheap Wines 2 – Why and wherefore
1. They are made from obscenely high yields – a bad thing
2. They are from countries where the farm workers are paid below a living wage – a very bad thing
3. They are not what they say on the label. i.e. Chateauneuf-du-Pape, which, is, in fact, Cotes du Rhone – a surprisingly common thing
4. The retail outlet from which you are buying is trying to dump excess stock which is well past its best – a not surprising thing
5. All of the above.
Cheval Blanc –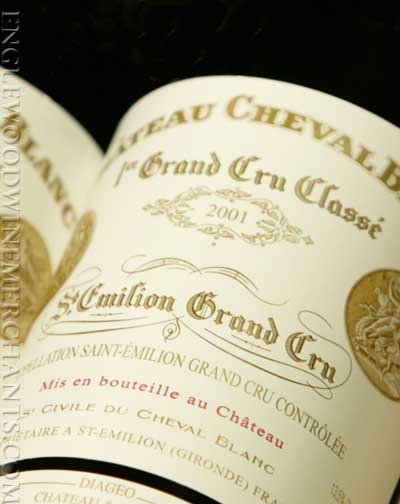 The unicorn amongst white horses. The manager of the restaurant in central London who sold six legendary vintages of Château Cheval Blanc to five wealthy businessmen admitted that it was a nerve-wracking but thrilling experience. "At one point I couldn't glue the labels onto the bottles quickly enough," he said, adding, "It was better than sex but then I don't get out much.
Chinese Wine – See unscrewtoppable wine.
Chirpy Chappiness/Punditry/Rose-tinted speculation – The Panglossian view of the Wine Trade espoused by wine catalogues and those incessantly promulgating the virtues of supermarket wines. Whilst one applauds enthusiasm and a proselytising zeal, everything in the garden of wine is not always blooming. For every quip "No Spain No Gain", one might counter with "Much Spain, Very Plain".
Chocolate(y) – used to describe red wines that have a fruit-thickened or extracted texture.
Chocolate 2 – difficult to match with wine, therefore loved by sommeliers anxious to prove a point and their worth. Depends on the cocoa content of the chocolate and other ingredients in the dessert.
Claret – a catch-all term, but generally understood by me to mean a withered wine bleached of all flavour but the driest and dustiest of tannins. Or, rumour has it, maybe the greatest red wine in the world. Still apparently consumed by the lesser-spotted pinstripe in their natural habitat of City wine bars. Cheap claret: often used an example to illustrate the rhetorical devices of oxymoron and pleonasm. See also necrophilia and infanticide.
Claret, James Bond style –
Thuggish baddy (not so cunningly disguised as waiter):
Would you like your Château Mouton-Rothschild decanted now, sir?"
James Bond: No, I would prefer a claret.
T. B.: Very well, I will fetch you a claret.
Bond: Aha. If you were a real waiter you would know that
Mouton-Rothschild is a claret.
Waiter explodes with a stick of dynamite between his legs
Diamonds Are Forever
Class of wine drinker
Drinkers May Be Divided Into Four Classes – with apologies to Samuel Taylor Coleridge
Sponges, who absorb all they drink, and return it nearly in the same state, only a little dirtied.
Sand-glasses, who retain nothing, and are content to get through a bottle of wine for the sake of getting through the time.
Strain-bags, who merely retain the dregs of what they drink.
Mogul Diamonds, equally rare and valuable, who profit by what they drink, and enable others to profit by it also.
Clockwork Orange – "Oh bliss! Bliss and heaven! Oh, it was gorgeousness and gorgeousity made flesh. It was like a bird of rarest-spun heaven metal or like silvery wine flowing in a spaceship, gravity all nonsense now. As I slooshied, I knew such lovely pictures!"  –Alex in A Clockwork Orange (1971)
Closed – The perennial state of a bottle of Coulee de Serrant (Nicolas Joly's wine)! Denotes a wine that has yet to reveal its potential. Closed wines can sometimes "open up" if poured into a decanter and left for a while. Refers also to the parochial state of mind of certain wine growers.
Cloudy Baywatch – see cult wines. Fine Bordeaux has its index that rises and falls according to the vagaries of the stock market, but there are certain wines, by virtue of their fashionableness and image, that arouse the most primitive and rapacious instincts in restaurateurs. Whereas certain fluctuations and discrepancies in prices are understandable, I would strongly advocate not buying a wine where you suspect that you will be subsidising wholly unrealistic profit margins. A bottle of Cloudy Bay Sauvignon, for example, will cost a restaurateur £8 inclusive of vat if he or she is buying from the agent and between £11 and £12 if through a third party. I have seen C.B. listed in certain restaurants from £25 (lower end) up to £70 in the pomp of hotel fine-dining rooms (before a 15% service charge is whacked on). To make your protest heard effectively I suggest you attach strips of Velcro to your clothing which you tear off meaningfully when you spot such an egregious "Rip-off".
Cloudy Bay 2 – On the subject of sparkling wine Cloudy Bay have released the new deluxe brand "Thesaurus", as they have run out of superlatives to promote their own products.
Conference (Botrytis) – A forum where people talk noble rot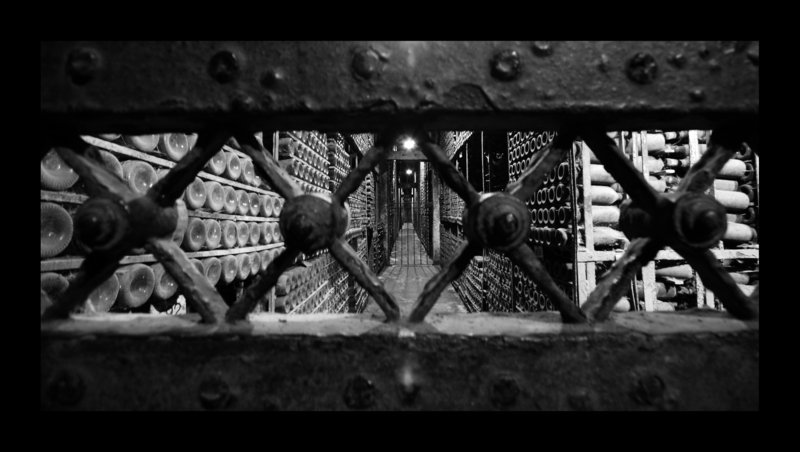 Confidentiel – description of a wine which is known only to connoisseurs and the local growers.
Consultants – (a) perform a valuable service when you are the consultant; (b) an unnecessary encumbrance and expense when it is another person with equally fixed views.
Corked – a flawed wine which has taken on the smell of a cork (actually, more like the smell of damp cardboard) due to a tainted or faulty cork. Statistically, about one in twelve bottles is corked. See faulty wine and TCA. The law of sod dictates that if you expatiate lovingly about the qualities of a particular vino to another person in the hope of impressing them, the wine will hear you and cork itself to serve you right.
Corkscrews 1 – One of the more amazing things you learn about corkscrews if you happen to be a sommelier if that they have this spooky capacity to vanish into thin air. "It is not possible (to talk) with parents any more than with corkscrews", wrote Patrick White. Especially, if they're not there. But I digress. Although you can buy innumerable namby-pamby Heath-Robinson contraptions for levering the cork out of the bottle whilst whistling the theme from Iphegenie en Taurie, for macho self-respect the waiter's friend has to be your weapon of choice. Until you have felt a cork splintering or sliding inexorably into a bottle of the most expensive claret you can conceive of, you will never have the moral fibre forged in the fire of true adversity and disappointment.
Corkscrews 2 -"The desires of the heart are as crooked as a corkscrew"
Corse is coarse? -"A glass of Corsican wine and I'll climb the Stromboli" – Tuscan Proverb (not a compliment!)
Comic Book Heroes –
The Clone Ranger
Leroi of the Reauverres
Judge Red – "I am the Loire!!"
Desperate D.N.A
Cooking with wine – One well-known London chef used to stick a bottle of Cornas in his daube (sounds faintly rude). A few months later he was bankrupt. You will still see the occasional boast of origin on a menu. "… with a Barolo sauce" is one of my favourite conceits, when you know that some industrial cochineal, which is so light that the alcohol evaporates into thin air whilst it is being poured from the bottle, is being used instead of the great Italian Nebbiolo.
Côt – A grape variety designed for the pun-ter. No. I'll get me coat then. How many Cahors can we list? Come on, it's Cahorses for courses! We like Cot (Malbec) a lot. In fact, we've copped the Cot in the Lot. The CdP list is overendowed with Cahors. Incidentally, an anagram of Cahors Auxerrois!! is "Ou! Six Rare Cahors!" Sometimes, as Voltaire said, the superfluous is very necessary. Meanwhile, you can get your Cot in the Loire. You won't find any babies in Thierry Puzelat's singular In Cot We Trust, just blood and guts mingling with guts and blood. Being a natural wine it is an example of the living Cot.
Covering and binding – Is this list your pride and joy? Does it repel food and grubby fingerprints? Or is a scrap of paper renewed daily? Choke on this: "The butler returned with a huge album bound in crocodile leather. You are looking at the binding, I notice, said the host. It is the skin of a crocodile I shot myself in the Nile". (Jazz and Jasper by William Gerhardie – 1927)
Cow – From poo to horn the main man in the biodynamic vineyard.
Cristal –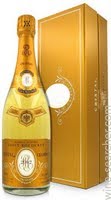 Ain't sippin if it ain't Cristal (Mis-teeq)
Crljenak Kaštelanski– the grape that rolls off the twisted tongue and keeps rolling. You may know it better as Zinfandel (in California), or Primitivo (in Puglia). The roots of this widely-travelled vine variety on the Croatian island of Kaštela near Split have only recently been established, by DNA testing. See Zinfandel entry below from the Alternative Wine Glossary.
Cult wines – Should be known as Boutique and the Beastly Prices. Revered by wine collectors because of their alleged rarity. Rationing the wine creates a Pavlovian reaction amongst wealthy buyers whose willingness to be resoundingly ripped off drives the prices into the empyrean. Prime candidates for those with obese bank accounts include Chateau Le Pin Number, Moated Grange, Cloudy Bay anything and that rarest of avises, the wine Tim Atkin felicitously calls Screaming Ego (nee Eagle).
Cult Wine 2 – A Californian micro-winery claims that it has created the perfect wine "in the image of God". Robert Parker was unavailable for comment.
Culture – Wine is a part of society because it provides a basis not only for a morality but also for an environment; it is an ornament in the slightest ceremonials of French daily life, from the snack to the feast, from the conversation at the local cafe to the speech at a formal dinner." — Roland Barthes