Alternative Perspectives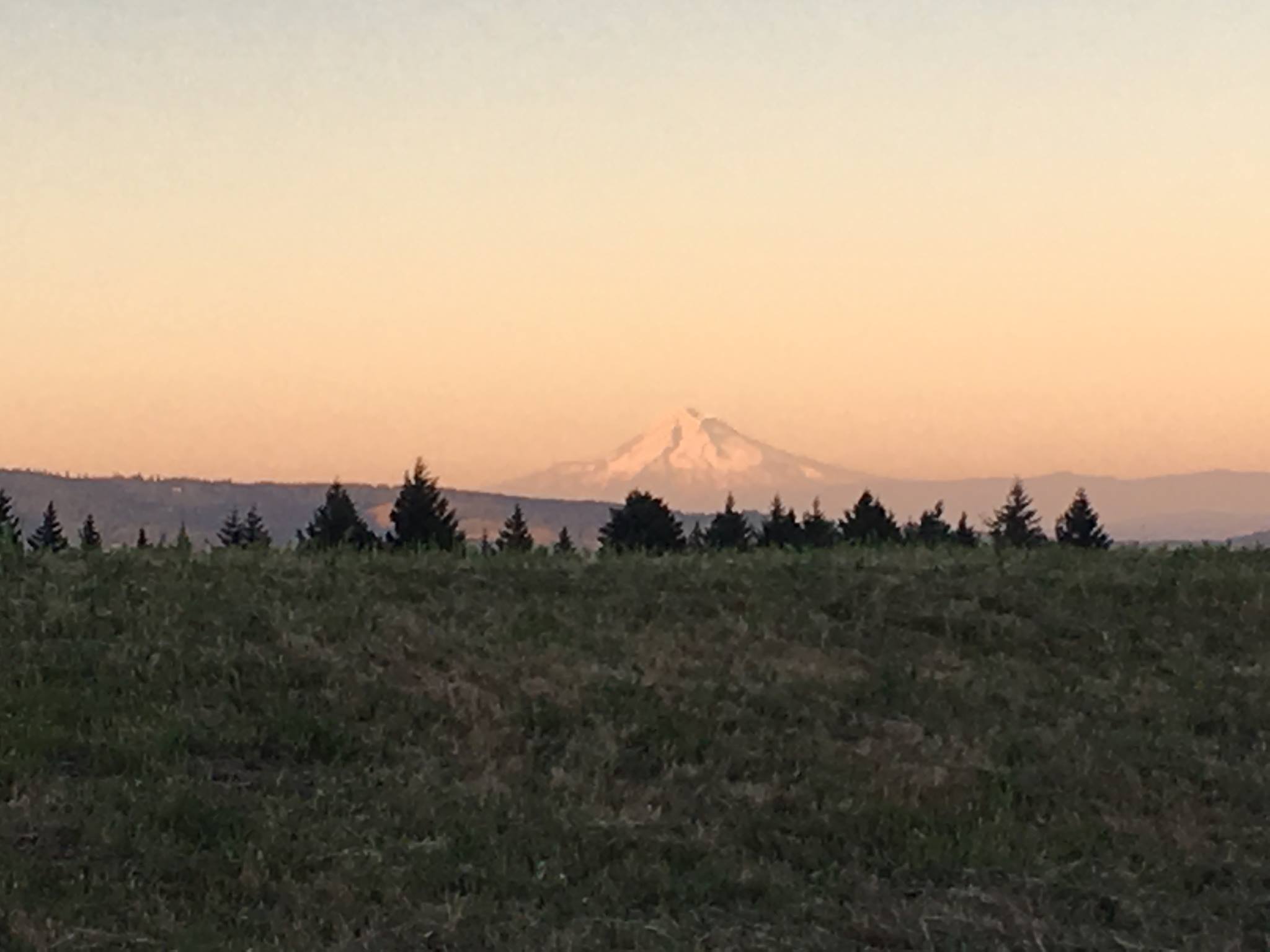 As one may easily see Oregon is home to a highly unified, friendly and supportive producer network. I would go further: In my experience, Oregon presents the most united front of any wine country or region in the world in terms of sharing and problem-solving. Oregon has excellent ground rules and exacting standards, set up clearly to produce quality wine. The producers, who, by and large are extremely articulate, share the same objectives, are persuasive advocates for their home territory and contribute materially to events such as The International Pinot Noir Celebration (IPNC), ¡Salud! and Oregon Pinot Camp.
Not everyone is on the same page. Those growers who flake off at the fringes and do their own thing seem scarcely to be acknowledged by those who would portray Oregon as having an increasingly deep-rooted wine culture. This may be down either to a lack of curiosity, or even a certain defensiveness. Nevertheless, there are more than a few vignerons who energetically challenge orthodoxies. With little or no capital, having to farm or trade services for fruit and share small facilities, whilst pursuing their particular passions, they are the new pioneers.
Some of them even view Oregon's affair with Pinot Noir as a kind of accidental relationship rather than an historical inevitability. Whereas the message about Oregon has always been (and still is) Pinot, Pinot and more Pinot (and throw in some Chardonnay and Pinot Gris for light contrast), there is perhaps too much concentration on one grape variety, almost to the exclusion of others (over 70 grape varieties are grown in Oregon but you wouldn't really know it). As Jeff Vejr (Golden Cluster Wines) writes: "Some would like to change the perception of Oregon wine. It is about much, much, much more than just Pinot Noir. For us, the story is deeper – and more inclusive. The tide is turning with some very exciting burgeoning projects. One day, Oregon will be known as more than just being a one-trick-pony."
The producers are extremely articulate, share the same objectives, are persuasive advocates for their home territory.
The attraction of Pinot, of course, is obvious. With its capacity to absorb and eloquently transmit terroir what variety excites us so much as Pinot Noir? Equally, however, it is a fickle grape variety that requires sensitive handling and respect as we have seen. Having tasted a great many examples by the end of my trip I felt that winemakers were trying to tame the grape rather than let it express the nuances of terroir. Terroir, in the meantime, was enthusiastically talked up; we heard much about different soil types and microclimatic variations, but such variables do not inevitably translate into the final wine without the most sensitive guidance.
Obfuscating new oak flavours and extraction have been dialled down over the years, yet to my (perhaps over-sensitive) palate a common style emerges, featuring notes liqueur chocolate, cinnamon toast and sensations of alcohol. Without the linear quality that limestone or certain other soils might confer, Pinot can be soft-centred and prey to super-impositions. This may be about perception, for during a comparative Pinot Noir masterclass, some US tasters claimed that they tasted bright, fresh rasping red fruit character in wines that I found toasty and tarry. And homogenous. It makes me wonder rhetorically whether we are tuning our perceptions into a Platonic notion of what a wine should taste like from a particular terroir rather than tasting the actualité. Intrusive winemaking can unmake terroir, locking it in a vice. In short there was a lot of discussion of how Pinot Noir tastes different on different soils and from different regions. Whilst that should be true I felt the wines before us were different for extrinsic reasons: the degree and quality of the oak, the length of maturation in barrels, the type and quality of extraction. To be different is not a qualitative measurement. We should ask rather – are the differences interesting and do they communicate something unique (whatever that may be?).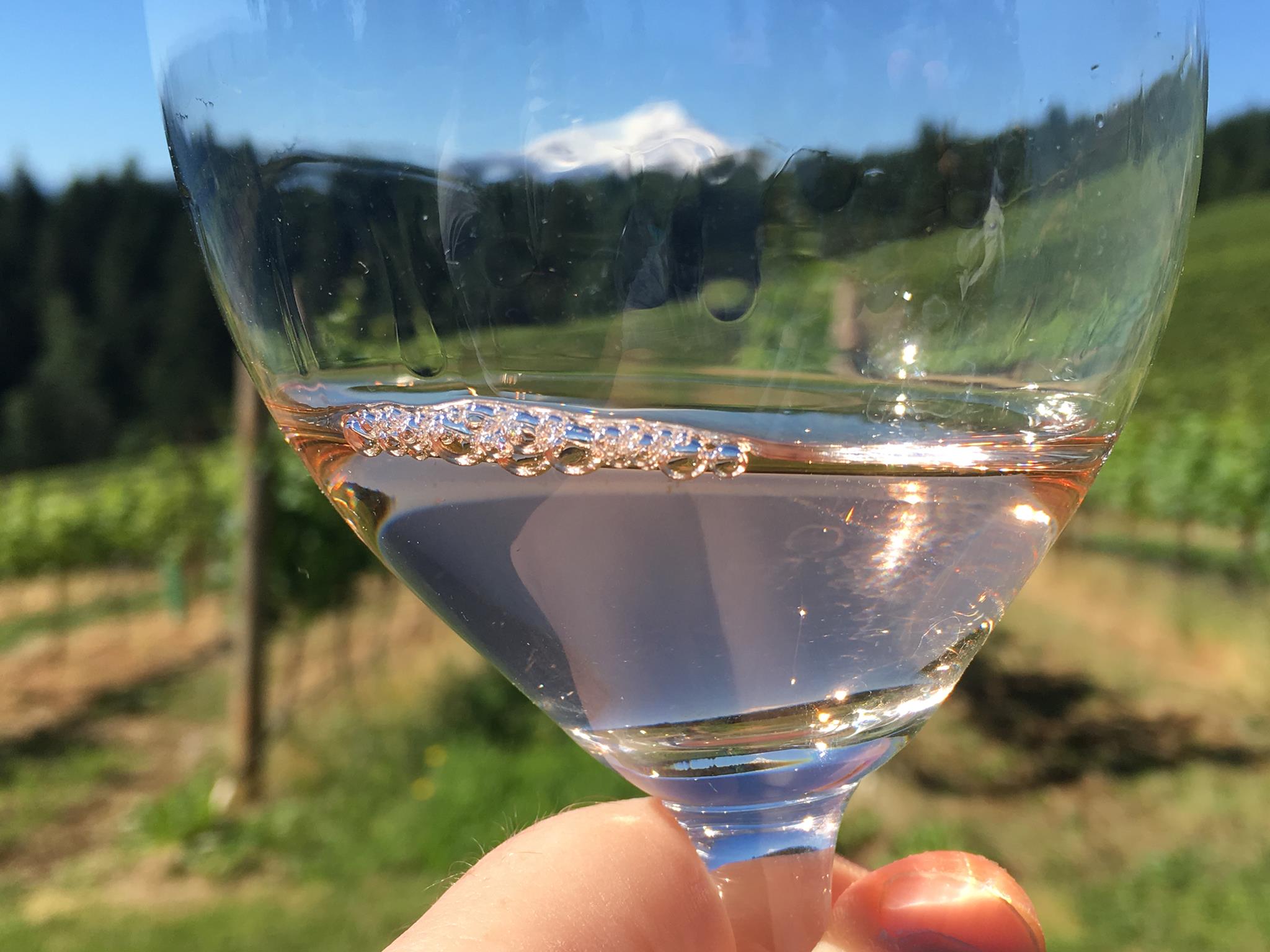 How has the handling of this variety altered/progressed over the years? As is the case with most varietals that once a wine receives a high score people will chase the profile of the wine that attained the score. As certain Oregon producers attained greater recognition from critics and glossy magazines, prices went up, and others began to use similar methods in the cellar and/or wanted to source from the same high-scoring vineyards. Many growers are still talking about extraction and power instead of grace, levity, brightness, and layers of aromatics and there is even more emphasis about "what that customer wants or expects" than "this is what our soils and climate will allow us to make in this vintage". The danger, if that is what it is, is to end up with a glut of copycat wines and growers who are more focused on making a sale by creating something that is similar rather than on making something truly individual and profound. The perception of value is key to this mindset – I saw plenty of $100 + dollar wines while I was in Oregon. When wines attract these kinds of prices they have to live up to a benchmark and those benchmarks are not "grace, levity, brightness…"
Growers operating outside the mainstream        
There are an increasing number of growers doing it for themselves and carving an identity out of other grape varieties or unusual styles. There are others who are happy to experiment – just recently I tasted a delicious and very wild skin- contact Muscat Ottonel made in an egg by a vigneron who normally makes pretty orthodox Pinot Noir!
John House, in his Ovum Wines project, focuses purely on aromatics, revealing terroir through the conduit of Riesling.  His low-intervention production method is a commitment to letting the vintage and vineyard come through, for better or worse.  Native ferments, no subtractions or additions, except for SO2 – extended lees contact 8-9 months imbue the wines with textural complexity. All of this is done in neutral barrels of acacia and oak, as well as cement eggs. The wines possess a balance of sweet fruit with an underpin of thrilling acidity, and for want of a better cliché, show old world style with a new world perspective. This proves that if one approaches grape varieties with the same respect as Oregon producers already have for Pinot Noir, then one can make world class wines.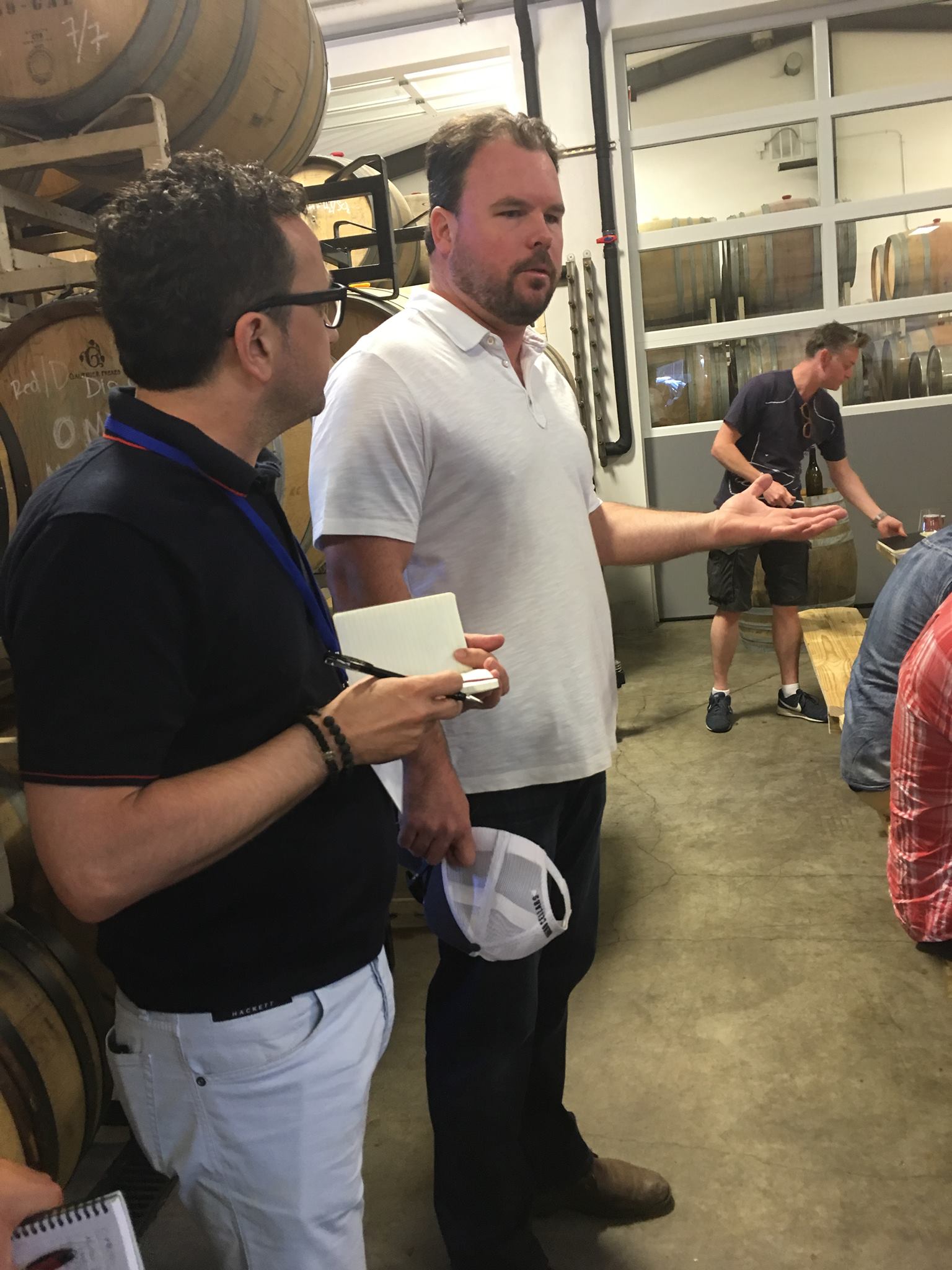 Chad Stock (Craft Wine Company; Omero Cellars, Minimus Wines) is engaged – in his words – on a "fifteen-year research project". He makes 30 odd (and some very odd) cuvees each year, matching vines to rootstocks to terroir, as well as experimenting with skin contact, oxidation and brett, and then also fermenting in a variety of containers including acacia, chestnut, foudre and even amphorae. For all the apparent tinkering and yoking (yoking aside!) Chad's wine style is unmistakeable. And natural. He loves mouthfeel – and so all ferments are ambient, ageing is on the lees, malolactic conversion is always done, there is no filtration and just a touch of sulphur added before bottling. Chad manages to find the balance in each of his wines with tonal variations on acid, savoury, spice –the result is a mesh and not a mush. I was particularly taken with some of his reds this time – CMG red from Omero vineyard was a beautiful, high-toned blend of Cabernet Franc, Mondeuse and Gamay Noir, whilst "Noir" mixed Pinot, Gamay and Trousseau to eloquent effect.
Jeff Vejr (Golden Cluster) is custodian of the old Coury Vineyard (now David Hill Vineyard), which was planted in 1965 on self-rooted vines to a wide variety of grape varieties with cuttings brought back from Alsace by Charles Coury himself. Jeff began a couple of years ago by releasing a 2013 Semillon (we are now on 14) and soon we will be receiving a Savagnin Rose. Others, such as a Gouges/Chardonnay, will come on stream. The wines are sonorous and saline, beautifully understated, the product of deep roots, a cool vineyard site and minimal intervention. Jeff, Chad and John (and others) have begun their own Oregon narrative.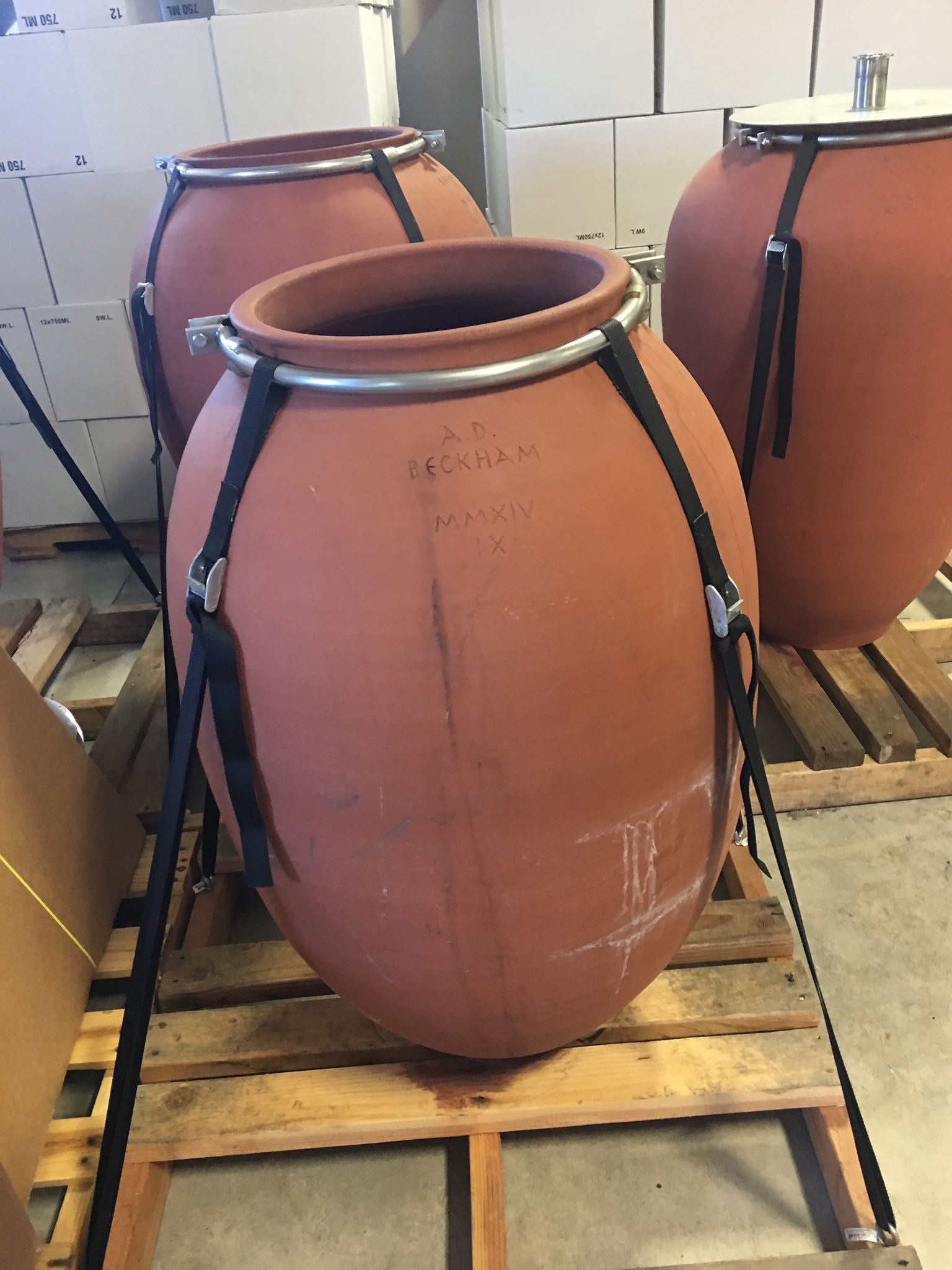 Andrew and Annedria Beckham live on a beautiful property on Parrett Mountain in the Chehalem Mountains. Their vineyards have been only recently planted and grafted, so Andrew sources most of his fruit elsewhere. The A & D Beckham label is devoted to wines made in clay (Andrew is a potter by trade) and to this end they release a Pinot Gris fermented on skins, a Pinot Noir (called Creta), Grenache and Vermentino, the latter two hailing from vineyards in the Rogue Valley. There will also be a Syrah/Viognier in this range. The terracotta pots certainly confer texture and even some flavour to the wines. Andrew is self-taught winemaker and has a purist, almost pioneering approach. The Beckham wines are unique; this tiny estate is one to watch.
There are more than a few vignerons who energetically challenge orthodoxies. With little or no capital, having to farm or trade services for fruit and share small facilities, whilst pursuing their particular passions, they are the new pioneers.
Bow & Arrow (Scott Frank) is an urban winery, located in a former bookbinding factory in Portland. Scott contends that Oregon's climate and geography are perfectly suited to produce wines from Loire grapes. His wines are persuasive proof of this theory! Melon, Sauvignon, Cab Franc, Cab Sauv and Pinot (more in the Sancerre style) are sourced from a variety of vineyards (including the legendary biodynamic Johan vineyard). Scott's wines, made with minimal intervention, are cooling and bright; as the French don't say, they possess "le crunch".
Contra Pinot?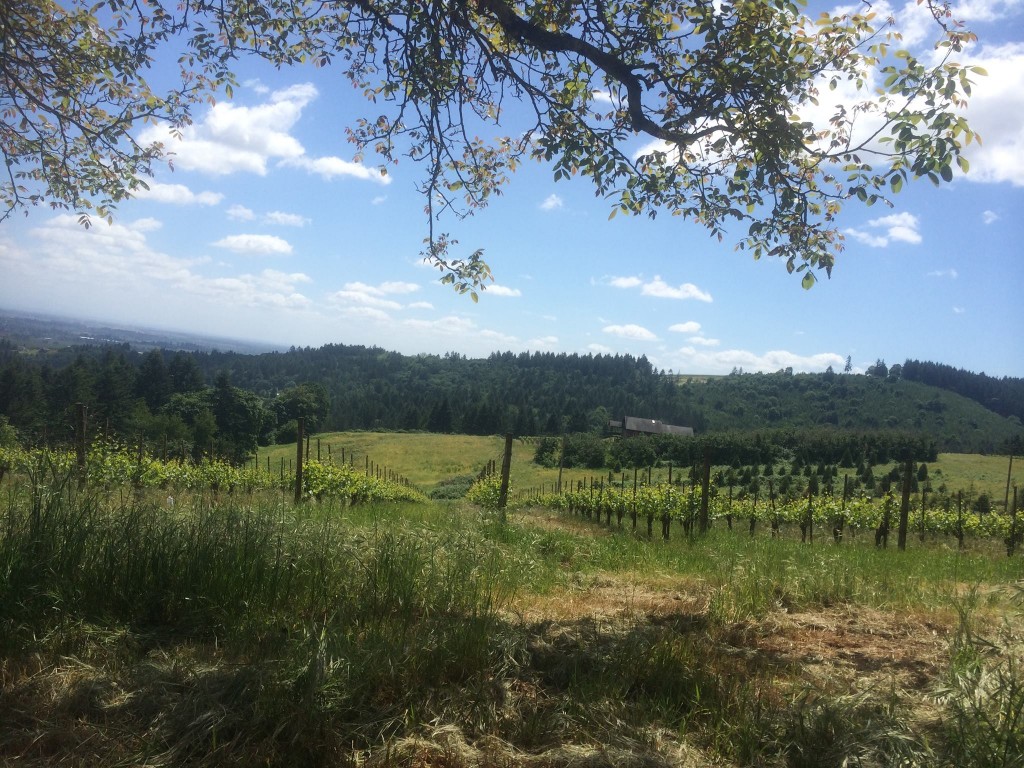 Then there is Kelley Fox. Kelley's Pinot Noirs are lucid and transparent. Yet they also have an indescribable wildness to them. Not only do they represent the wider viticultural sub-regions – Dundee Hills for the Maresh and McMinnville for the Momtazi – they particularly showcase the characteristics of the two respective vineyards, red fruited, brambly and herbal for the former, dark, stonier and tensile in the case of the latter. That is putting it simplistically, but trying the wines next to each other is a taste revelation. Her hands-on farming allows the vines to flourish in their respective microclimatic environments, and a gentleness of touch (free run juice, fermentation in vat, used barrels) lets the wine rather than the winemaker do the talking. These Pinots share certain qualities – both are sappy, (whole-bunch influence here), medicinal and sanguine – the (Occitan) French might say that they exhibit lo sang del pais – the blood of the soil. Kelley's wines are light (usually around 13%), yet strong at the same time. They are sometimes coiled and introverted, sometimes lyrical, forever fascinating. That is the charm of Pinot: that it wears many guises and mediates the complex nature of the immediate vineyard environment, the soils, and the particular nature of the vintage. Purity is a complex thing.
The Way Forward
Kelley works root to cork, if one may phrase it thus, and feels primarily responsible to her vineyards. In a sense, she is making wine for the vineyards, which are very special places and will always give her something different in every year. When you work to systems, however, you make systematic wines. Committee wines. Many Oregon wineries have a vineyard manager and a separate oenologist. Sometimes it seems that wine is front-loaded to fit in with certain commercial objectives, the needs of customers and markets. On a previous trip to Oregon I heard more about cooperage than farming, more about technique than spirit. Even when the farming is biodynamic and respectful of the environment and the vineyards look amazing, the wines taste of their interventions as if they were being pushed to conform to a recognisable "Oregon Pinot Noir style".
The danger is to end up with a glut of copycat wines and growers who are more focused on making a sale by creating something that is similar rather than on making something truly individual and profound.
This returns us to our previous question about whether Oregon winemakers see their roles more as defending the status quo of the Oregon wine industry by achieving a level of consistency and appreciation from consumers, or feel able to question themselves and their wines and row back on what on perceived certainties. The past and the present is Pinot Noir, the future is very likely still Pinot, but there are different styles to be embraced and different grape varieties to be enthused by.
Thanks…
…to The Oregon Wine Board who looked after the international campers in Portland and Newberg. No one stands a chance against the combined might and mischievous intent of the Canadians, the Brits and the Scandies, but (Margaret Bray) they chaperoned us like the seasoned cat-herders they must undoubtedly be.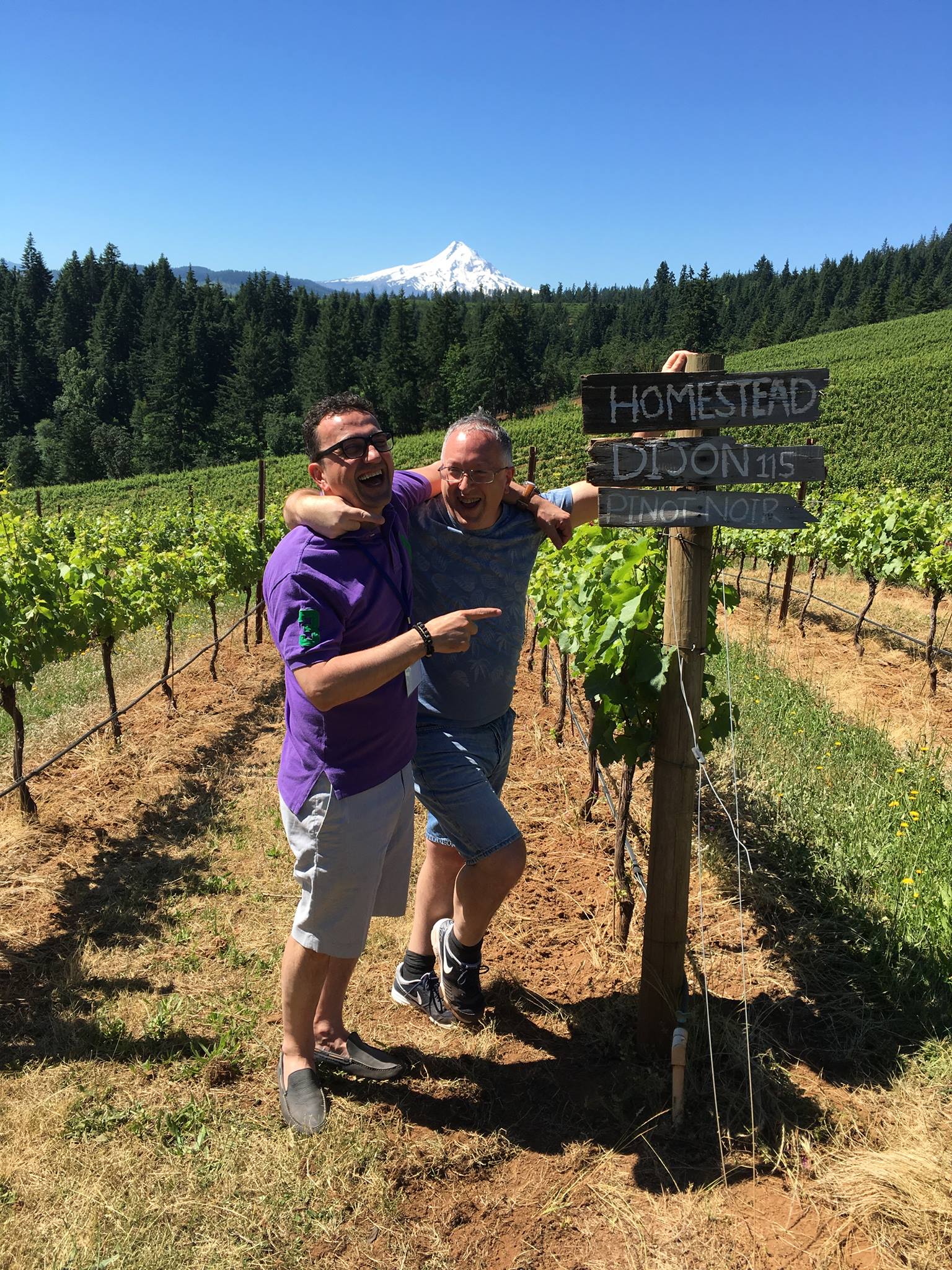 …to Oregon Pinot Camp (OPC). 11 solid months of organisation and anticipating every eventuality. Except for clapped out old jalopies masquerading as school buses. The wine programme was excellent and balanced, blending information with more relaxed education. The good humour was palpable, particularly on the aforementioned clapped-out jalopies. Go Blue Bus etc. The individual wineries contributed so much and the growers were funny and charming in their hosting skills and speechifying. The big set-piece marquee meals were terrific taking place in beautiful surroundings at respectively Sokol Blosser, Domaine Serine, Anne Amie Vineyards and Stoller Family Estate. We even had a panoramic sunset and lightning-storm thrown in for good measure. From me an especial thanks to the team at Soter Vineyard for the third day activity, which saw me devouring my own weight in Pacific oysters, not volunteering to disgorge their sparkling wine (because I am a coward) and then partaking of a delicious hog roast lunch with vegetables, salad and fruit from a biodynamic. Whilst setting the world to rights.
… to the Sokol Blosser family. Not only did Alison Sokol-Blosser assume the presidency of OPC this year with grace and wit, but the winery itself hosted the registration on the first day and provided a mean paella feast for the assembled multitude. Alison and Alex are the next generation of the one of founder Oregon wine families, and have gone above and beyond to assist on our journey to be Oregon specialists, by allowing us to group different growers' wines at their winery.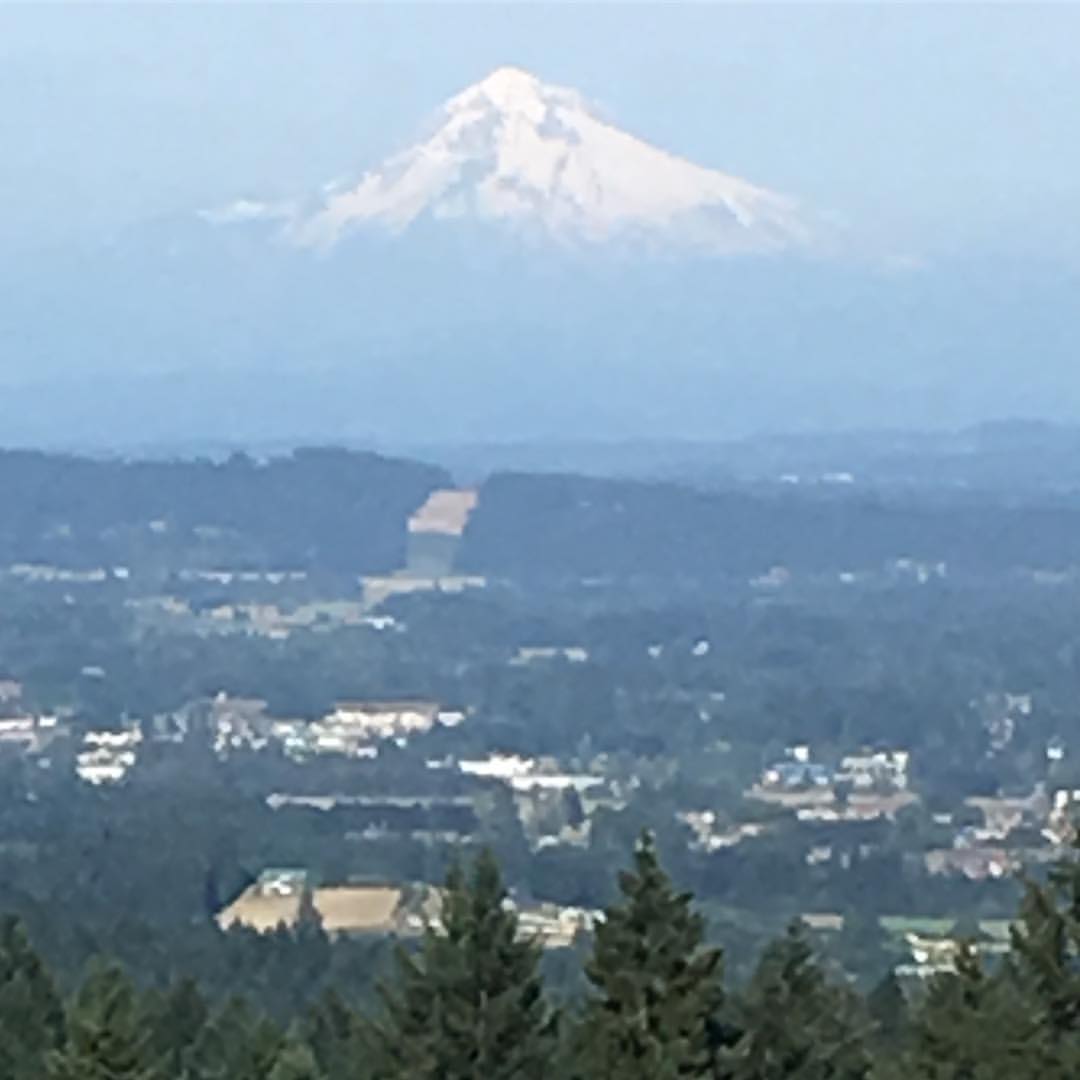 … and to the growers we work with in Oregon. They supported us by coming over for The Real Wine Fair in 2017. They make delicious, idiosyncratic (at times) wines, without fear or favour. Most of them are curious; they love to try new things, they love wines with interesting textures and flavours, and try to apply what they love to their own vines and wines.